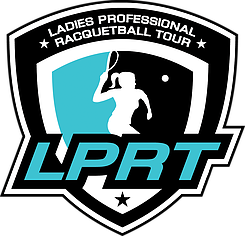 Welcome to the 2018-19 Pro Racquetball season! Fresh on the heels of an amazing World Championships event, we have the first Ladies pro event of the season, and we start of with a bang; the Paola Longoria Experience Grand Slam event.
Here's a preview of the draw, available now at this link at r2sports.com:http://www.r2sports.com/website/event-website.asp?TID=29373
There's 24 ladies entered, meaning a round of byes for the top 8 seeds. Here's a preview.
Round of 32 Notable matches:
– Susy Acosta kicks off her 21st pro season by playing up and coming player Cassandra Lee in the 16/17 first round match-up for the right to play #1 Longoria.
– Samantha Salas Solis comes into the event seeded 10th thanks to missing a chunk of last season to shoulder injury; she has to play-in against fellow Mexican Carolina Luque.
– Mexican phenom junior Montserrat Mejia, fresh off a doubles final appearance at Worlds, takes on fellow country-woman Erin Rivera early.
Notable round of 16 projections::
– #9 Carla Carla Muñoz Montesinos faces off against #8 Maria Jose Vargas in a tough early match for both players. Vargas is also rebuilding ranking points thanks to an extended absence on tour, but made the semis at Worlds and should advance here.
– #13 Ana Gabriel Martinez comes up against #4 Rhonda Rajsich, and this could be a very early test to see just how repeatable Martinez' worlds performance will be. Rhonda suffered an early knockout of Worlds and will be looking to play better here.
– #14 Jugadores Racquetbol Guatemala player Maria Renee Rodriguez could give #3 Alexandra Herrera a tough match in this round; Herrera struggled at times in Costa Rica while Rodriguez took a game off of Vargas before losing in the 16s at Worlds.
– #6 Natalia Mendez had a phenomenal Worlds, knocking off two of the top 4 women in the world, and should advance past Colombian #11 seed Adriana Riveros.
– Tough luck draw for #7 Cristina Amaya Cris, who faces off against an underseeded Salas early.
– #2 Frederique Lambert gets a tough early test against junior phenom Mejia in the 16s … Lambert was upset early at Worlds; can Mejia pull another upset here?
Projected Quarters:
– #1 Longoria will have to earn it, facing off against a top 4 player in Vargas in the round of 8. I see a tiebreaker win for Longoria here, but Vargas will make some noise this season.
– #13 Martinez over #4 Nancy Enriquez; I think Martinez is on a run and can only be stopped by one person in this draw.
– #6 Mendez over #3 Herrera: Mendez continues her excellent form and takes out the lefty Herrera in the quarters.
– #10 Salas over #2 Lambert: Salas owns the LPRT head-to-head record 11-4 over Lambert and, despite both players losing early at worlds, seems like she may have the slight edge here.
Possible Semis:
– #1 Longoria over #13 Martinez: I think Longoria is favored over Martinez right now in the pro format due to fitness and experience; she outlasts the Guatemalan and gets some revenge for the Worlds loss.
– #10 Salas over #6 Mendez: Mendez' luck runs out against the motivated Salas.
Predicted Final: Longoria over Salas, which is anticlimactic given that its a very common LPRT final and given all the possible upsets we may see earlier.
————————–
Doubles:
The doubles draw is stacked, with the #1 overall team of Longoria/Salas, the World finliasts Herrera/Mejia, World semi finalists Rodriguez/Martinez, World Quarter-finalists Vargas/Mendez, and an intriguing new team of Lambert and Enriquez that could be tough to beat.
I'm going with a Mexico-Guatemala final, a rematch of the 2018 central American & Caribbean games final of Longoria/Salas vs Martinez/Rodriguez.