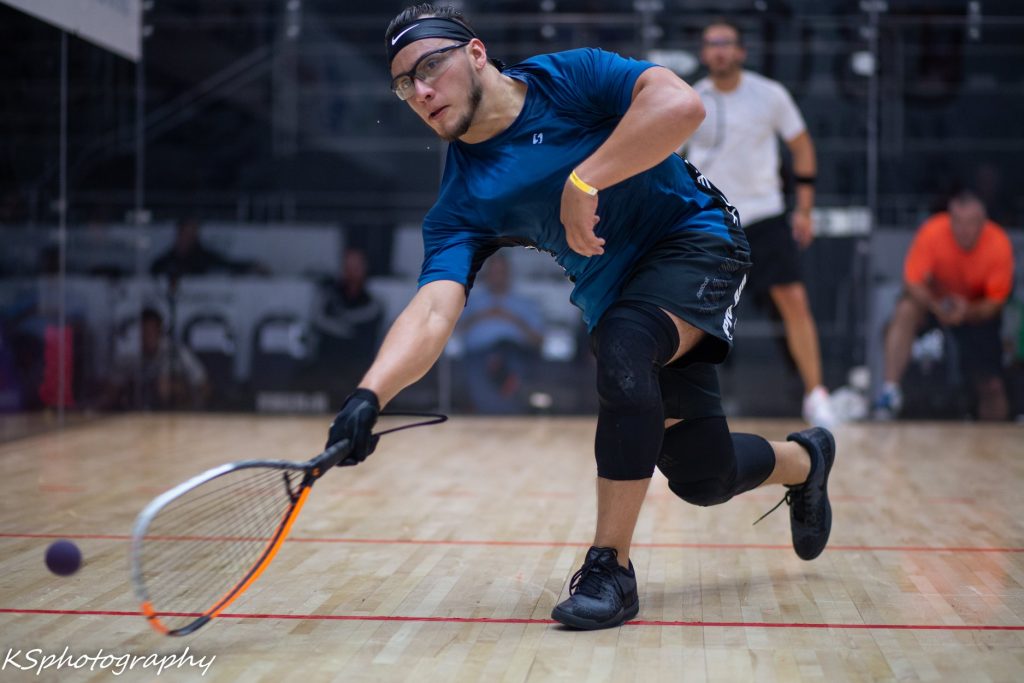 In the first part of this season-end post we went through the players who finished ranked in the top 10. In Part two, we did the 11-20 players. In this part 3, we'll go through players 21-30
In this final rankings analysis post we'll highlight selected players who finished 31st or higher.
Here's helpful links that I use for year-end analysis.
– 2019-20 year-end points in the system: http://rball.pro/B8C116
– Season Summary Report: http://rball.pro/8F437B
– Season Seed Report: http://rball.pro/553125
– Year End Ranking Matrix: http://rball.pro/E441EB
——-
Here's some random observations about the players on tour this year who finished ranked 31st or higher.
– Former top 10 player Jansen Allen took a significant step back from touring, playing in just 2 of the 10 events and finishing #32 on the season.
– #33 Kadim Carrasco played 7 of the 10 events and won 7 qualifying matches, but never enough in one event to make a main draw.
– #34 Jaime Martell Neri fought his way into the main draw of the US Open from the round of 256 and had a couple of wins over tour vets/former top 10 players along the way. He went 5-2 on the season in two events. He's one of those guys who, if he played the tour full-time, would likely be in the upper teens in rankings.
– #35 Jose Diaz's ranking plummeted from #11 last season as he took a hard look at the costs of touring and decided to stand down this season. He played 3 events this year.
– #36 Maurice Miller played three events and got four qualifier wins, but never was able to break through to the main draw.
– #38 Ernesto Ochoa played just one tier 1 this year (the US Open) but continues to get solid wins in RKT local events in Mexico, and is one of those "best kept secrets" of players who might really surprise if they played the tour full time.
#42 Anthony Martin quietly made it to 6 tier 1 events, running into a number of tough opponents in qualifying.
#43 Erick Cuevas played four events and got a couple of qualifier wins on the year.
#48 Lee Meinerz got a couple of qualifier wins during the tour's mid-west spin in Jan/Feb and played tour regulars tough.
#51 Erik Garcia, the reigning intercollegiates champ, played a couple of events on the season with some success.
#52 Hiroshi Shimizu got a couple qualifier wins in his age 51 season.
#77 Francisco Gomez made the main draw of the US Open by qualifying from the round of 256 as the #68 seed; it was his only appearance on tour all year but he took out two tough players in Benson and Natera along the way.
——–
That's it for the 2019-20 season. Thanks to the pandemic, nobody is really sure when the next event will be, but we'll hope for Aug/sept.
——–
Tags
International Racquetball Tour
International Racquetball Federation – IRF
UnitedHealthcare US OPEN Racquetball Championships
USA Racquetball
Federación Mexicana de Raquetbol
Federación Boliviana De Raquetbol – Febora
Federación Boliviana de Racquetball
Reaching Your Dream FoundationPRORACQUETBALLSTATS.COM