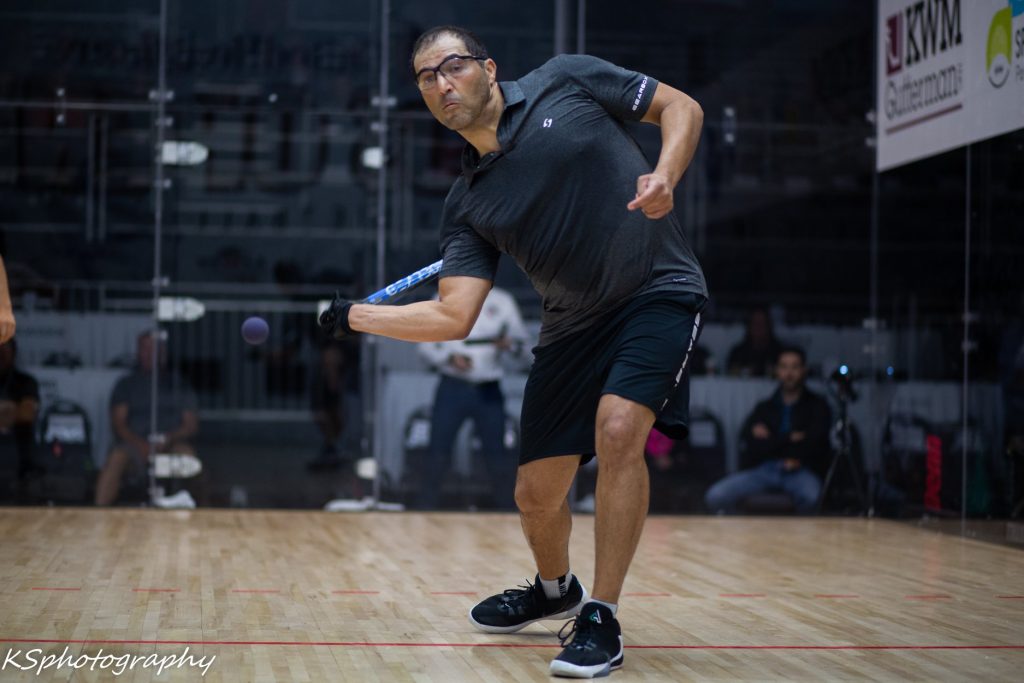 Its time for one of my favorite tournaments of the year; Its the 2020 Campeonato Nacional Selectivo de Raquetbol. This year the event is being held in Tijuana, not one of the hotbeds of racquetball in the country like San Luis Potosi and Chihuahua, which will be an interesting home-town advantage for some Tijuana based players and may also explain the dip in attendance from last year's event.
There's 26 in the Men's open draw and 15 in the Women's open: compare this to last year's Nationals event in Chihuahua; 34 in Men's Open, 19 in Women's. Nonetheless, the draws are stacked and nearly every round of 16 match on the Men's side (and all the quarters on the women's side) are "back end of the tournament" pro-quality match-ups.
r2sports.com link:
https://www.r2sports.com/tourney/home.asp?TID=31821
————
Lets preview the Men's Singles draw.
First, some interesting players missing, and some similarly interesting players entered. First off, the elephant in the room; as most of the rball world knows, former Mexican #1 Alex Landa is not here; he entered (and won) US National Doubles a few weeks ago after having asked for his release from the Mexican team mid last year in the wake of the Pan Am Games Team selection controversy. So in his place, last year's finalist Álvaro Beltrán ascends to the #1 seed in this draw.
We also see that Sebastian 'Patata' Fernandez is entered here, and specifically did NOT enter US National doubles a few weeks back. Fernandez (like Landa) has dual citizenship and has represented both US and Mexico in years past. However in a 3-week span in 2019 he played in both US national doubles and in Mexico National doubles, prompting some eligibility and access questions. No such issues this year.
Other notables missing: Ernesto Ochoa misses the event; he was the #11 seed last year. No Jaime Martell Neri here this year; he lost in the 16s last year and had a great run at the 2019 US Open. The draw also misses frequently seen players such as Jordy Alonso, former junior phenom David Ortega, last year's #7 seed Edson Martinez and two of the top juniors in the land Emir Martinez and Jose Ramos.
Here's some matches to watch:
In the 32s, there's 10 matches, many involving top touring IRT pros. I don't see much in the way of upset potential, but here's a couple of interesting play-ins:
– @Miguel Rodriguez Jr. will give #9 Andree Parrilla (current #5 ranked IRT pro) an early run for his money.
– Mexican 18U top player Manuel Moncada faces off against Daniel Rodriguez.
– Mexican 18U reigning champ Sebastian Fernandez will face last year's 16U finalist Erick Trujillo
– Two of the top players in 16U last year face off for a shot at #3 Natera in Sebastian Longoria and Guillermo Ortega. I like Ortega in his home town here even if there's little between these two players.
The fireworks start in the 16s.
– #1 Beltran likely gets his tourney started against #17 IRT regular Erick Cuevas.
– #9 Parrilla likely takes on #8 Christian Longoria in a battle of SLP tour regulars.
– #5 Gerardo Franco Gonzalez gets zero favors from the draw, likely having to face an underseeded #12 Javier Estrada. Estrada has been giving the IRT a go this season and has a couple of solid wins, but no breakthroughs past the round of 16 yet. But we know what he's capable of given his win last summer at the Black Gold cup. Franco has proven to be a tough out at times, with a quarter final appearance in the most recent IRT stop.
– #4 Javier Mar likely takes on the junior Moncada in the 16s here.
– #3 Alan Natera Chavez will kick off his latest Nationals event likely against the young Ortega, who will be spirited in defeat.
– #6 Former WRT #1 Alex Cardona gets a brutal opener against #11 Fernandez. I still think the part-time tournament player Cardona is the better player, but Fernandez has been improving and looked tough earlier this year. This could be a statement win for either player, and could go down to the wire in the breaker.
– #7 Rodrigo Montoya Solís] takes on #10 Lalo Portillo in another fantastic round of 16 match. Montoya crushed Portillo in Portland in December, but it was Portillo making a final in Sioux Falls a couple months later. its odd to see Montoya seeded 7th here, considering the fact that he's the defending Pan Am Games and World Singles champ. He'll have his work cut out for him again to make the team here unless we see more chicanery from the federation (see Landa, Alex).
– #2 Daniel De La Rosa will face a relative unknown (to me) either way to get his nationals tourney started; it should serve as a great warm-up for his brutal projected quarter final match. Read on.
Projected Quarters:
– #1 Beltran over #8 Parrilla. I know Parrilla finished last year higher than the elder Beltran, but he's going through a really tough stretch. Andree lost three straight IRT round of 16 matches while Beltran held serve and eventually jumped him in the rankings last month. Beltran is 6-4 over Andree in their career, and i like Alvaro to rise to the challenge in his home town to move on.
– #4 Mar over #12 Estrada; in a battle of Javiers, i give Mar the upper hand. Estrada beat Mar h2h twice in two RKT events in Dec, but Mar gets up for these national events and I think handles Estrada.
– #6 Cardona over #3 Natera; yes I know Natera has made the semis in this event two years running with a slew of upsets. I like Cardona here if he can get past the bulked up Fernandez.
– #2 DLR over #7 Montoya: this is a rematch of the 2018 Nationals final AND the 2018 Selection event final. But its DLR who has had the upper hand in this rivalry lately, winning their last 3 meetings and 4 of 5. Some of their matches have been close … but often DLR really dominates Montoya, including a 1,4 stomping in the semis of the 2019 Lewis Drug. I think DLR builds off of some great recent results on tour and moves on here.
Great projected quarter finals here: it includes potentially four of the current IRT top ten players and another 2-3 players who are top 10 quality.
My semis:
– Mar over Beltran; if Mar gets to this point, I like his chances of taking out Beltran. Mar faced Beltran in the semis of the 2016 Mexican Nationals event and topped him then, and I like him to move to the final here.
– DLR over Cardona: Cardona's run ends at the hands of DLR, who can handle his power and will outlast him from a fitness perspective on the court at the end-game. These two faced off in last year's nationals in the quarters, and DLR advanced in a tie-breaker. I see a similar result here.
Final: DLR over Mar, a rematch of the 2016 National final also won by Daniel. DLR returns to the title seat of Mexican racquetball.
————–
Women's singles draw preview;
15 women in the draw. All the major LPRT touring pros are present, meaning the quarters on should be action packed.
Notables missing:no Ana Laura Flores here after she dominated the Mexican 18U event last year. Also missing are periodic LPRT players like Montserrat Pérez, Denisse Maldonado, Eleni Guzman Velgis, Diana Aguilar, and Sofia Rascon (who I don't have any tourney results for in more than two years now).
Round of 16s to watch for:
– #5 Nancy Enriquez takes on #12 Lucia Gonzalez in an upset-special. Gonzalez made the semis of the 2018 Mexican Nationals (she also made the semis of 2015 version just after graduating juniors), but missed 2019 so she gets a bottom seed. Nonetheless, she's proven her ability to beat top LPRT players and Nancy should be on the watch here. I'm going to go with the upset; there's always a 12 seed beating a 5-seed, right NCAA fans?
– #4 Alexandra Herrera takes on the 14U phenom Angela Veronica Ortega. Ortega was the 14U finalist in 2019 in Mexico, then made the Junior worlds 14U final as well. She'll be playing in her home town against the touring pro Herrera.
– #10 Erin Rivera takes on the 2018 Mexican 16U champ Maria Gutierrez in the opener.
Projected quarters:
– #1 and defending champ Montse Mejia likely takes on Jessica Parrilla in a pretty tough quarter for the #1 seed. Mejia has never beaten Parrilla … but they also havn't played since 2017, which means they havn't played post knee injury. Parrilla continues to struggle to get back to her former lofty ranking; the talent pool is deeper and she has had really rough luck running into top players early in these draws. I think Mejia moves on but it could be a nail-biter tie-breaker.
– #12 Gonzalez takes on #4 Herrera; These two are familiar foes; they're the same age and played on the junior circuit frequently, often in junior national finals. The last time they played was 2018 Mexican Nationals, a straight-forward 2-game win for Gonzalez. I'll predict another upset.
– #3 Samantha Salas Solis vs #6 Susy Acosta Racquetball; Salas has really struggled on tour this season, but I don't see her losing to the veteran Acosta at this stage. These two veterans have played more than a few times so they'll know each other's game well.
– #2 Paola Longoria who must feel odd not being seeded #1 in an event for the first time in perhaps a decade or so, likely faces up and coming LPRT player Rivera at this stage. Longoria is on a mission and isn't stopping till she gets to the final.
My semis:
– Mejia over Gonzalez to end the run
– Longoria over her doubles partner Salas
Final: Longoria re-takes the title and downs Mejia in two quick games in similar fashion to their past few pro meetings.
—————
Doubles preview:
In the Men's doubles, 13 teams headlined by two of the best doubles teams out there in the top 2 seeds. DLR/Beltran were upset in the semis last year and slip to the #2 seed, while Montoya/Mar are the defending champs and #1 seed. Despite the seeding, DLR/Beltran have never lost as a team to the Montoya/Mar team, so if seeds hold expect DLR/Beltran to retain the title.
Standing in their way are a couple of intriguing teams: #6 Portillo/Parrilla are a frequent pairing on the IRT and could make for an edgy semi against the veterans. The #4 seeds of Estrada/Natera are a frequent pairing that could make noise … but they face a dark-horse in #12 Franco/Cardona, an intriguing pairng that includes the very talented doubles player in Cardona.
In the Women's doubles draw there's 8 teams entered but really only 2 teams to talk about: the #1 seeded Longoria/Salas team is one of the most decorated doubles teams of all time, but the #2 seeded team of Mejia/Herrera has been pushing into their territory, taking a couple of pro doubles titles already this season, including the US Open title. Expect #1 vs #2 and for the Longoria/Salas team to push for the win and the international representation spot.
—————-
Streaming options: there's usually good streaming of these events, by following FMR or RKT on facebook and by following the specific players' pages.
—————-
Federación Mexicana de Raquetbol
RKT
International Racquetball Tour
International Racquetball Federation – IRF
LPRT