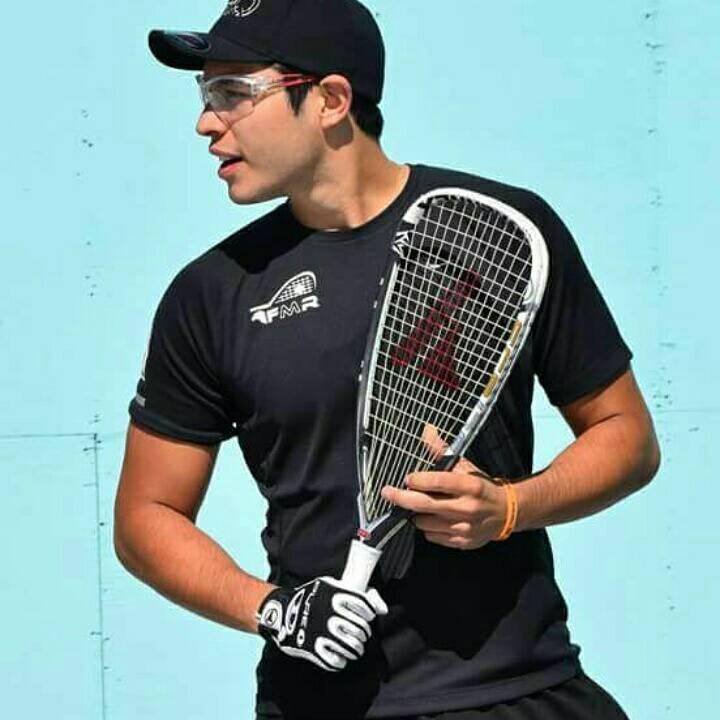 Congrats to Javier Mar for winning the big Longhorn Open WRT draw on the weekend. He comes out on top of a 22-player draw that ended up having a very Mexican-flavor from the 16s on-wards.
NOTE: this is a correction post-publishing; the wrong winner was initially put into the bracket on r2sports.com. My apologies. Corrected now thanks to feedback from Jaime Martell.
Here's the match report: http://rball.pro/FFDFB6
Lets review the draw.
In the 32s, a couple of surprises for this observer:
– Lukas Le took out Alexi David Cocco Hayes in a tie-breaker.
– Nico Miramontes downed fellow Mexican 18U player Mauricio Delgadillo 11-9 in the breaker.
– Erik Garcia took out Sebastian Longoria, who is still playing in 16U, in two straight.
————-
In the 16s…
– Edson Martinez saved match point against before advancing against long time Japanese International player Hiroshi Shimizu.
– Javier Estrada upset #3 seeded IRT regular Justus Benson in two straight, an unfortunate underseeding match-up that cost Benson a too-tough early round match.
10 of the 16 players in the round of 16 were Mexican … and all 8 of the quarterfinalists also hailed from south of the border.
————-
In the Quarters:
– #1 Jaime Martell Neri played a solid match to down #9 Edson Martinez in two.
– #4 Eduardo Garay was stretched to a breaker but downed #5 Jordy Alonso.
– #6 Javier Mar took out the under-seeded #19 Estrada in two
– #2 Alex Cardona looked fantastic taking out the solid #7 Alan Natera Chavez by the dominant scores of 6,1
—————
In the semis,
– #4 Garay outlasted an at-times frustrated Martell in a tie-breaker.
– #6 Mar took a close two game win over a rejuvenated Cardona 14,11.
In the final, Mar got a solid win over Garay 12,11 to take the title.
——————
In the doubles finals, the two singles finalists teamed up to take on the upset-minded Estrada/Alonso team, making Mar the double winner on the weekend.
Doubles Match report: http://rball.pro/00C90F
——————
Next up for the WRT? No idea. The website is back up, but still shows data and tourneys from 2017 (which seems to indicate to me they suffered a pretty significant data crash and restored a very old backup). In 2018, the next event after the Longhorn Open wasn't until May (the Georgia Open in Atlanta). Lets hope we get some announcements soon.