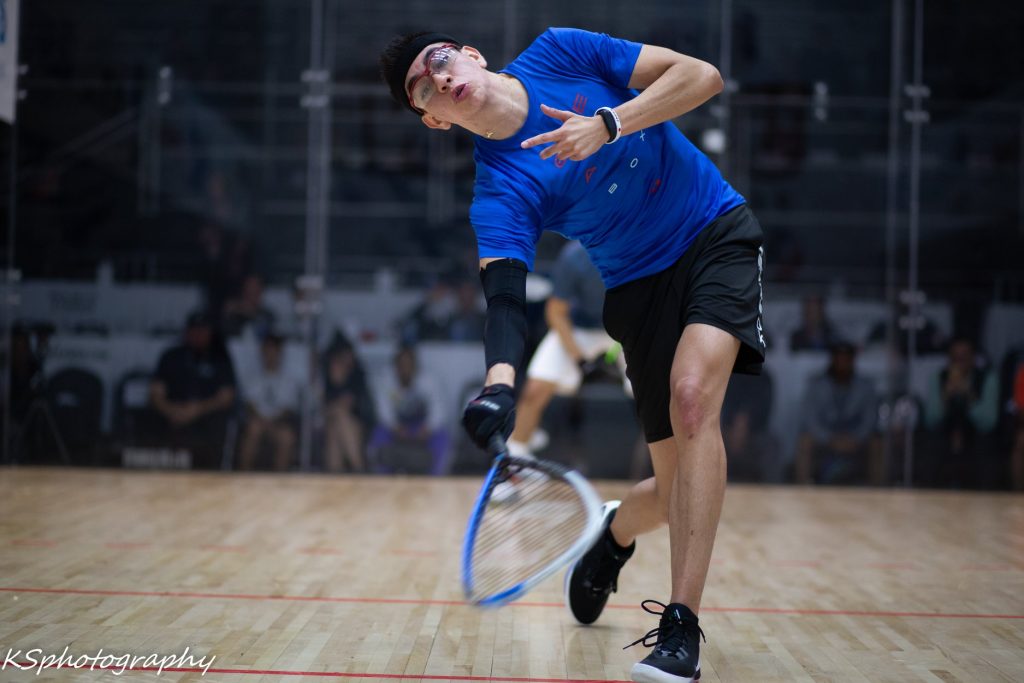 The IRF hosted a regional tournament for the first time since 2018 as the Central American & Caribbean games were held this past week in the Dominican Republic. Technically the actual sporting event is based in El Salvador, but the racquetball component was sent over to the DR thanks to a lack of facilities in the host city/country.
This is the 9th iteration of these games that have had a racquetball component. The first one was in 1990, when Mexico hosted the event and its two singles components were won by Raul Torres and Hilda Rodriguez of Mexico, two very early pioneers of Mexican racquetball. In fact, Mexico has always dominated this competition, winning 12 of the previous 16 singles titles.
see https://rball.pro/ppk and https://rball.pro/jq9 for lists of past singles winners.
Congrats to your winners on the weekend:
– Men's Singles: Eduardo Portillo
– Women's Singles: @Paola Longoria
– Men's Doubles: @Rodrigo Montoya and @Javier Mar
– Women's Doubles: Montse Mejia and @Alexandra Herrera
– Mixed Doubles: Eduardo Portillo and Paola Longoria
A clean sweep for team Mexico; five events and five titles. Portillo gets the double, as does Longoria.
R2 Sports App home page for event: https://www.r2sports.com/website/event-website.asp?TID=41377
Match Reports in the PRS database post-load:
– Men's Singles: https://rball.pro/8y5
– Women's Singles: https://rball.pro/fbe
– Men' Doubles: https://rball.pro/bze
– Women's Doubles: https://rball.pro/i4r
– Mixed Doubles: https://rball.pro/85r
——————
Lets review the five main draws:
Men's Singles: In an all-Mexican final, and a rematch of Mexican Nationals from earlier this year, Portillo got a very solid win over countryman and #1 seed Rodrigo Montoya 7,11,13. Lalo wins his first ever international title. Recognition to Guatemala's Edwin Galicia , who upset DR's Ramon De Leon to get to the semis. Also shout out to Cuba's Maikel Moyet for a solid win over former IRT touring pro Felipe Camacho in the knockouts.
Women's Singles: Guatemala's @Gaby Martínez upset newly crowned LPRT #1 @Montse Mejia in the semis, but couldn't vanquish the long-standing #1 @Paola Longoria in the final. Longoria wins her 5th straight title in this competition. Props to CR's Maricruz Ortiz for making the semis.
Men's Doubles: this tourney was always coming down to Mexico vs Costa Rica in doubles, the two teams with significant pro experience, and the final did not disappoint. Team Mexico Montoya/Mar tookt he title over Andres Acuna and @Gabriel Garcia , but not without stretching the current top pro team to 5 games in the final.
Women's Doubles: Team Mexico featuring the new power house team of Mejia and Herrera battled back from two games down to topple Team Guatemala, featuring the long-time partnership of Ana Gabriela Martínez and Maria Renee Rodriguez .
Mixed Doubles: Team Mexico featuring Portillo and Longoria had to dig pretty deep to top Team Guatemala featuring Galicia and Martinez, coming back from 2-1 games down to take the title in the 5th.
All three doubles finals went 5 games and must have made for fantastic viewing.
—————–
There wasn't a whole lot of streaming on the weekend; apparently per JT R Ball the tv rights were owned by the host country and all we got were some guerilla feeds from people onsite.
——————
Next up?
Per our handy master racquetball calendar …
Next up on the calendar is the World Outdoor Racquetball Outdoor Nationals at Marina Park! This great event has been going on since 1974 and we help promote/support the event with data and broadcast materials.
——————-
tags
International Racquetball Tour