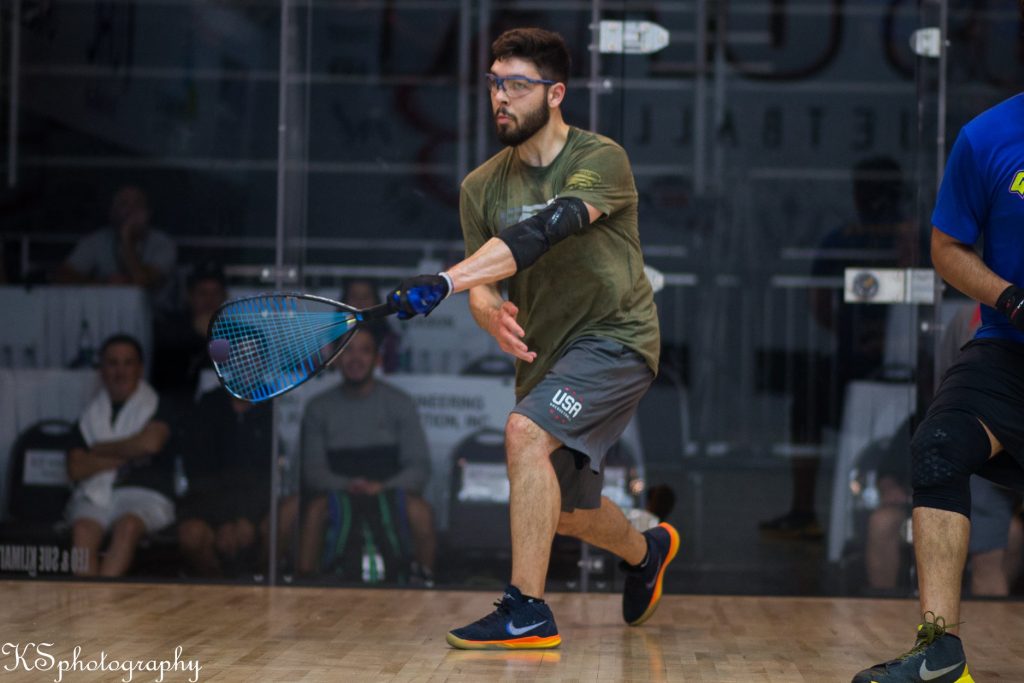 There was an IRT tier 4 event held this past weekend at the University of Louisiana – Monroe (school mascot: the Warhawks) with a couple of touring pros popping in. Here's a quick recap of the two Pro draws.
r2sports link: https://www.r2sports.com/website/event-website.asp?TID=37833
The pro singles had a 12-man bracket, headlined by the top 2 seeds Thomas Carter and Robert Collins. The rest of the draw was players featuring from the southwest states of Texas, Mississippi, Louisiana, and Florida.
—

In the 16s:
Cole Sendry, Richard Eisemann, Paul Julbes, and Matthew Healey, advanced into the quarters.

In the Quarters
#1 and #2 seeds Carter and Collins cruised, but score one for the old guys as top age group players Eisemann and Julbes upset seeded competition to move into the semis. Eisemann topped #4 seed Patrick Quinlan 10,10 while Julbes beat #3 seed Kip Atwell in a breaker.
In the Semis, the two top pros each cruised; Carter topped Texan Eisemann 5 and -1, while Collins cruised past Julbes 5,2. They setup the expected final Saturday morning.

In the Finals, the two lefties treated the Louisiana crowd to a great first game, taken by Collins 15-14, From there, Carter turned on the heat and blew the game wide open, giving up just 3 points the rest of the way. Final score: (14),3,0.
Doubles review
The #1 seeded team was comprised of the same two non-pro semi-finalists Eisemann/Julbes: they got a walkover in the semis to advance to the final.
On the bottom side, #2 seeded team of Carter and Raymond Flowers took two games to make the final.

In the final…Carter/Flowers won a close game one, then raced to the two game title.
Thanks for all the streaming on the weekend from those at the tournament.
Thanks to the Tourney Director Mark Thompson putting this event on!
Reminder to Players! Please like and follow this page so that when I tag you, you see it. Facebook will only retain tags of people that like/follow a page, which means lots of you are not getting the notoriety of getting tagged and noticed on FB. If your name is here and it isn't tagged … it probably means I attempted to tag you but FB stripped it.
Next up?
Per our handy master racquetball calendar …
https://docs.google.com/…/1V6OTid6rZ356voXVkoV2sN7KMMb…/
Next up is the Long-Wall WOR championships in Davie Florida and the 2021 Long Island Open in NY.
tags