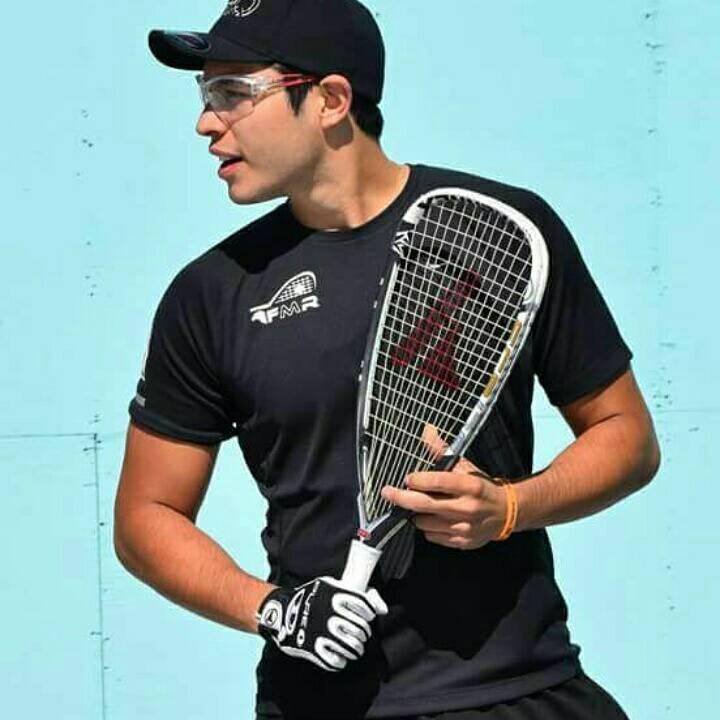 The 2021 Campeonato Nactional Selectivo Dobles for Mexico was held this past weekend in racquetball hotbed San Luis Potosi, SL, Mexico. Here's a recap
Congrats to your winners on the weekend:
Men's Doubles: Rodrigo Montoya/Javier Mar
Women's Doubles: Paola Longoria/Samantha Salas

This is the 3rd straight National doubles title for Montoya/Mar. This is the 7th National title for Longoria/Salas since 2014 (the extent of our current Mexican records), but likely represents something like their 12th or 13th title together once we get all records input.
These teams qualify to represent Mexico at the next few international events, namely Worlds in Guatemala in December (if it happens), and then PARC next April in Bolivia.
R2 Sports App home page for event: https://www.r2sports.com/website/event-website.asp?TID=37831

PRS Match Report links:
Men's Doubles: http://rball.pro/4FDC8F
Women's Doubles: http://rball.pro/8B09C7
Lets review the notable matches in the Men's Doubles draw.
Despite the tourney being held in racquetball hotbed San Luis Potosi, there was a distinct lack of depth in this draw, on both sides. The Men's draw was missing top IRT pair Parrilla/Portillo, the regular competing team of Natera/Estrada was missing, the Longoria brothers were not present, nor was a slew of downballot Mexican players who usually compete.
Seeds held to the semis, though #2 Daniel De La Rosa and Alvaro Beltran were pushed to a tiebreaker in the quarters by the relatively young team of Oscar Nieto and Elias Nieto Zedalav.
In the semis:
#1 seeds and defending champs Rodrigo Montoya Solis and Javier Mar were pushed to the bring by 18U players Erick Trujillo and Sebastian Hernandez, but scraped by with an 11-10 win.
#2 seeds DLR/Beltran cruised into the final with a 2- game win over IRT semi-regulars Jordy Alonso and Erick Cuevas.

In the Finals, I would have thought it was advantage DLR/Beltran, who were just coming off a win in Vegas and who had the easier time of it in the semis. but it was the defending champs who were energized for the win and who ran away with the tie-breaker after splitting the first two games. Final score: 8,(9),4.
---
Lets Review the matches in the Women's Doubles review

Also an odd draw; Herrera was missing her regular partner Montse Mejia, a slew of LPRT regular touring pros were not present, and the draw was small enough to go round robin. After the expected teams advanced to the knock out semis, here's the recap:
#1 seeds Paola Longoria and Samantha Salas Solis cruised past 18U challenges Daniela Rico and Ximena Martinez.
#3 seeds Jessica Parrilla and Montserrat Pérez advanced past #2 seeds Alexandra Herrera and Diana Aguilar.
In the final, the lefty-righty pair of Parrilla/Perez cruised in game one, but the champions fought back to take a close game two and eventually the breaker. Longoria and Salas win the hotly contested match.
Thanks for all the streaming on the weekend from players onsite and from FMR, the Federacion Mexicana de Raquetbol.
Thanks to the Tourney Director Favio Soto for putting this event on!
Reminder to Players! Please like and follow this page so that when I tag you, you see it. Facebook will only retain tags of people that like/follow a page, which means lots of you are not getting the notoriety of getting tagged and noticed on FB. If your name is here and it isn't tagged … it probably means I attempted to tag you but FB stripped it.
Next up? According to our master calendar
https://docs.google.com/…/1V6OTid6rZ356voXVkoV2sN7KMMb…/
Next up:
Florida Long Wall championships in Davie, FL
an IRT tier 4 Long Island Open in NY
The next big pro event is the dual IRT/LPRT Arizona Open two weekends from now in Tempe.
tags
@federacion mexicana de racquetbol
@mexico racquetball