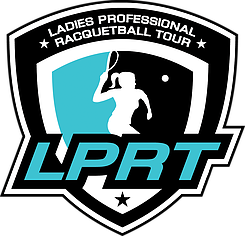 After an incredibly busy summer of events, the pro racquetball season is back. Welcome to the 2019-20 season; first up; the LPRT kicks off with a Grand Slam event; the Paola Longoria Experience in her home town of San Luis Potosi, SL, Mexico1
R2 Sports App link for the event: https://www.r2sports.com/website/event-website.asp?TID=31123.
22 pros are in SLP for this event; lets take a look at the draws.
The top 8 players are here, setting up some frequently seen possible quarter finals from last season. We're missing the 9th, 10th, and 11th ranked players ( Frederique Lambert Adriana Riveros and Gaby Martinez), which has elevated Masiel Rivera Oporto all the way to a 9th seed. Its an odd absence for Riveros, who only missed three events in the last two seasons.
Lets preview the draw;
Interesting play-in/round of 32 matches:
– #16/#17 Mexican lefty youngster Monserrat Perez Hellman takes on Guatemalan international Maria Renee Rodriguez, who is fresh off of a solid Pan Am Games showing (she and Martinez made the women's doubles final). I like MRR here.
– #12 Montse Mejia gets a chance to avoid the #1 seed in a pro event for the first time in a while, and starts out playing country-woman Carolina Rivera in the opener.
– #14 Sheryl Lotts made the trip and gets an early test against another young Mexican player Denisse Maldonado.
– #11 Ana Laura Flores , the reigning Mexican 18U champ, takes on the 2018 Mexican 14U champ Daniela Rico in a generational junior battle.
– #15 Veteran Susy Acosta takes on a player nearly half her age in #18 Erin Rivera.
Possible Round of 16 matches of note:
– #8 Amaya Cris vs #9 Rivera: these two played at the final LPRT stop of last season, a 4-game win for Amaya, who has not stopped traveling or playing this summer. I like Amaya here to advance.
– #5 Rhonda Rajsich vs #12 Mejia: they just played each other in LIma, a beat-down by Rajsich. But this is a great opportunity for Mejia (who has the talent to challenge for the top) to make a run. Will she learn from her Pan Am Games early exit?
– #4 Alexandra Herrera vs #13 Jessica Parrilla: Herrera has knocked Parrilla out in the round of 16 in both her top-level tournaments back so far, and likely does it again here. Despite it being more than a year removed from her knee injury, Parrilla still is not back to top form.
Projecting the Quarters: i like the top 8 seeds to advance with a lot of chalk here on out.
– #1 Paola Longoria vs #8 Amaya: Longoria will be looking to win her namesake tournament as she did last year to kick off the season.
– #4 Herrera vs #5 Rajsich: Alexandra finally broke her losing streak to Rajsich at the end of last pro season, while Rajsich is coming off a long two week period in Lima (where, to be fair, Herrera also was … but was merely on the Mexican team and did not play). I like Herrera here.
– #3 Maria Jose Vargas Parada vs #6 Natalia Mendez; as I frequently noted last spring, these two long-time Argentinian team-mates and doubles partners had not never met, now cannot stop facing each other. Vargas has never lost to Mendez, and I don't see that starting here.
– #2 Samantha Salas Solis vs #7 Nancy Enriquez: If Enriquez does not slip up against up-and-comer Brenda Laime Jalil, she'll fall at this stage. Salas was shut out of the Mexican singles team at the Pan Ams, but raced to the doubles gold with Longoria.
Semis and Finals: Longoria over Herrera, Salas over Vargas, and Longoria over Salas, This was the semis and finals of the final LPRT event from last season, and I think they pick right back up where they left off.
———————-
Doubles preview:
10 teams here; I like the top two Mexican teams of Longoria/Salas and Mejia/Herrera to meet in the final, with the Pan Am Gold medalists to take another title.
———————–
Reminder: LPRT has a new scoring system, and i'll put up a post this weekend with a look back at the scoring systems used by the ladies pro tour over the years.