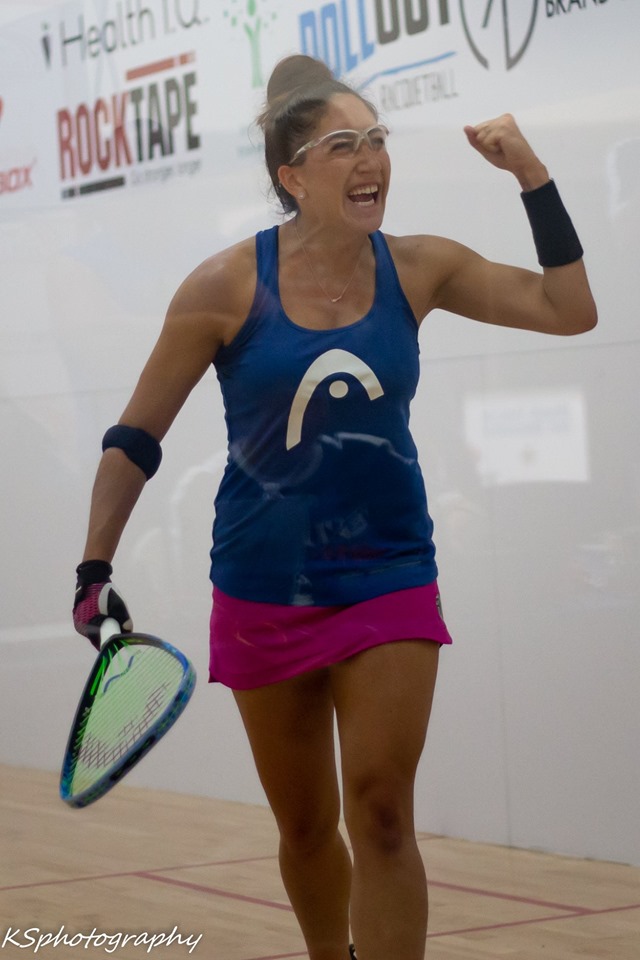 We have a rather unique tournament coming up this weekend; its the Racquetball Component of the World Games.
The World Games is a sporting event comprised of sporting disciplines that are NOT competed in the Olympics. Its meant to be the Olympics of non-Olympic sports. And that certainly includes our sport, which endeavored for decades to try to get into the Olympics and never succeeded.
The first World Games was held in 1981 in Santa Clara, CA. Racquetball as a sport used this platform as a way to initiate our own version of an international championship, therefore we also called the 1981 event the first ever IRF "Worlds" Six countries sent players (USA, Mexico, Japan, German, Ireland, and the Netherlands, but curiously not Canada, the 2nd biggest playing country at the time) and the tournament was not surprisingly dominated by American players. The top 3 Men's and Women's seeds at the event were all team USA, and the finals were both all USA affairs.
On the Men's side in 1981, #1 seed @Ed Andrews defeated #3 @Mark Martino 15,18 to win the inaugural title. On the Women's side in 1981, #1 seed @Cindy Baxter defeated #2 @Barbara Faulkenberry 6,(18),2 in the final (games back then were played to 21). Both Andrews and Baxter are now enshrined in the USAR Hall of Fame.
Click here for the Match Report from the 1981 World Games Men's Open: https://rball.pro/4nn
And click here for the Women's Open: https://rball.pro/bvd
Since 1981, the World Games have been held every four years in spots rotating around the world … but the Racquetball component has not always been present. In 1985 future IRT star @AAndy Robert topped long-time Canadian #1 @Roger Harripersad in the final, while Baxter repeated as champion, topping Canadian Carol Dupuy in the final.
However, the racquetball component was cancelled in multiple World Games events in the 80s and 90s due to the selection of sites with no racquetball courts. In Germany in 1989, in Finland in 1997, Japan 2001, and Germany 2005 all cancelled the racquetball components. In fact, the most recent World games from 2017 also cancelled racquetball when Poland couldn't get the budget to build new courts. So, since 1981 there's been just five events played …. and 2022 will be the sixth.
Click here for a full list of World Games Men's Open finals: https://rball.pro/2ig
And click here for the full list of Women's Games Women's finals: https://rball.pro/tjb
In 2022, @Paola Longoria has a chance to win her 3rd ever World Games title; she was the winner in 2009 over Rajsich and in 2013 over Amaya; all three of these players will be competing at the 2022 event.
Meanwhile on the Men's side, the last winner of the World games in 2013 was @Polo Gutierrez, who defeated his countryman @Gilberto Mejia in the final 11-10 . Both these players retired from full-time play years ago, so we'll definitely have a new champion this time around.
Here's a preview of the 2022 event. We waited until the day of the event since the draws were just released. They're also on R2 here:
https://www.r2sports.com/tourney/home.asp?TID=39815
The 16 Qualifiers on each side were determined by their exact finish at the 2021 IRF World games. The top 12 by all non-European/Asian countries, then the last 4 spots reserved for Europe and Asia's top qualifiers.
However, on both the Men's and Women's side we did see some qualifiers decline the invites, and thus we had to go to the 13th and higher placing players to fill this event. They slotted into the seeding ahead of the European/Asian players in the draw. Here's the replacement players:
#4 Moscoso was replaced by the 17th place finisher Cueva from 2021 Worlds, and Cueva slots into the #11 seed here.
#12 Manzuri was replaced by the #18 finisher from the DR Ramon De Leon; he becomes the #12 seed here.
Korea's auto qualifier Mingyu declined to come, so the organizers went on down the line form Worlds and ended up with Canada's Lee Connell, who slots into the #13 seed here.
Just one woman qualifier declined to come; that being the quite-pregnant Vargas; she is replaced by the 13th place finisher from Worlds, Bolivian junior @MMicaela Menese
Unfortunately … they only have time for a single-elimination draw. So all these players are flying in for a one-and done draw. So tensions will be high. Here's my preview:
On the Men's side, here's how I see the competition going. round of 16:
#1 Alejandro Landa faces Ireland's #2 @Eoin Tynan.
#2 @Andres Acuna faces South Korea's #2 @LeeGunhee Lee
#3 Mario Mercado takes on Ireland #2 Ken Cottrell
#4 @Jake Bredenbeck , who gets the bump up with Moscoso's absence (as well as everyone else here on down), now faces Canadian Connell in the opener.
#5 @Andree Parrilla will take on the DR's De Leon in the opener.
#6 Ugalde will take on Cueva in a ridiculous situation where two players from the same country are flying thousands of miles to play a one-and-done tournament against each other.
#7 An interesting Latin American battle between Guatemala's #1 Salvatierra and former IRT touring pro Costa Rican Camacho.
In the best match of the opener, Bolivian turned Argentinian Diego Garcia takes on the vastly under-seeded former Pan Am Games/World champion @Rodrigo Montoya. I like Garcia's game, but Montoya should move on here.
As you're about to see, the seedings will end up giving us finals-quality matchups in the quarters. If I was re-seeding this event from scratch i'd probably go Landa, Parrilla, Montoya, Acuna, Mercado, Bredenbeck, Garcia, and then probably Camacho.
Quarters preview:
#1 Landa vs #9 Montoya: Well, on paper this is a projected win for Landa. Landa is on "home" soil as the USA rep. However, Montoya always plays well internationally and has proven he can beat Landa time and again in their careers. I think this is going to be close, but Landa pulls it out in a 5th game thriller. Would not be surprised in the least if Montoya wins.
4/5 Parrilla vs Bredenbeck: a tough draw for Jake, pulling the now-#2 ranked IRT player in Parrilla. Andree moves on.
3/6 Mercado will take out the surviving Ecuadorian winner of Ugalde/Cueva.
#2 Acuna likely faces his countryman Camacho, who he's played a thousand times before. Acuna should move on.
Semis:
#5 Parrilla over #1 Landa: I think Parrilla has the confidence and the game to take out Landa at this juncture. However, if this is Montoya and not Landa … watch out for a very competitive coin-flip of a match.
#2 Acuna over #3 Mercado: these two faced off in the semis of 2021 Worlds, a fascinating 11-9 thriller taken by the up and coming Acuna. I think the result goes the same.
Final: Parrilla over Acuna. Acuna's game has taken light year steps forward in the last two years, but Parrilla is the better player
Women's preview:
The round of 16 for the women will give us a couple of fun matches.
#1 Longoria over Japan's Hanashi
#9 Munoz over #8 MRR: these two LPRT regulars have met a few times over the years and Munoz has never lost.
#5 Barrios vs #12 Meneses: both the Bolivians meet in the first. A real bummer for the junior, who got in as a "lucky loser" but now will go down in the first to a player she plays a lot back home but cannot yet beat.
#4 Mendez over Korea's Lee
#3 Rajsich vs #14 Hickey. This should be a win for Rhonda … but Hickey can play.
#6 Gaby Martinez should advance over #11 Canadian Morisette.
#7 Salas over long-time rival #10 Amaya
#2 Lawrence should advance over Ireland's Haverty.
In the quarters:
#1 Longoria is 18-0 over Munoz for their career and will make it 19-0. Carla will push for some points to make it close.
#5 Barrios over #4 Mendez: these two are 1-1 career, but Barrios took their last meeting on the pro tour. I like Barrios in rally scoring; she defends well and gets sneaky points.
#6 Gaby over #3 Rhonda: seedings aside, Gaby is one of the top women in the world right now and should advance past Rhonda, even though Rhonda always plays well internationally.
#2 Lawrence will have her hands full with #7 Salas; this could be an upset in the making here. They've only played twice, both dominant Salas wins, but they were both prior to 2020 when Samantha's game took a downturn and Kelani stepped up. This will be a fascinating match. Salas got a ton of solid wins to make the semis in the KC Super max … can she continue that trend? Salas in 5.
Semis:
#1 Longoria is unstoppable and will dominate Barrios to move to the final.
If Salas advances … she just beat Gaby in KC, and beat her handily 5,12. If Kelani ekes it out in the quarters, she's never beaten Gaby. So its a hard one to predict. I'm going to go Salas in a continuation of her current form, making the finals.
Finals: Longoria tops her long-time doubles partner and rival Salas to win her 3rd straight World Games.
Follow IRF and IRT on Facebook for streaming: they'll be doing early rounds. Its unclear what happens for the latter rounds; it may be on the IOC feed or somewhere else.
Looking forward to some international racquetball!