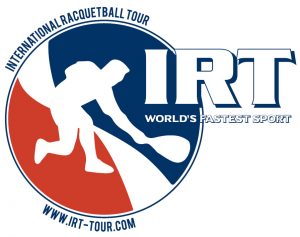 We're to the finals of the Pro singles draws. Lets review the semis, which together went according to prediction but also were surprising.
On the Men's side:
– #1 Rocky Carson faced off against #4 Daniel De La Rosa. DLR looked sluggish and slow in game one as Carson rolled to a 15-8 win. But from there, DLR completely dominated, diving all over the court and making great shots. DLR upsets the #1 seed (8),5,5 to advance to his second ever US Open final.
– #3 Kane Waselenchuk, in pursuit of his 14th US Open title (https://bit.ly/2yacvjI) , took down #10 seed Andree Parrilla in two games 3,12. The first game was a blow-out, but the second game was entertaining and competitive, with more than a few questionable/argued calls. But Parrilla hung with Kane til the very end.
Final preview: Kane and DLR have met 15 times on tour (head to head report: https://bit.ly/2EcvuR4); Kane is 14-1 head to head … and that one DLR win was the Canoga Park final last January where Kane suffered his knee injury that took him out for most of last season.
While DLR looked crisp both in the semis victory against Rocky and in the doubles final (more on that later), its a hard stretch so think he has a chance of taking out Kane. But DLR is the kind of player who can do so; he's a shot maker on the court, he can dive and retrieve balls and make his opponent take that extra shot, and he can mix up his serve when needed. Nonetheless, Kane has been his typical unbeatable self this tourney.
Prediction: Kane in two closer games.