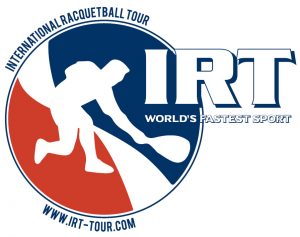 International Racquetball Tour UnitedHealthcare US OPEN Racquetball Championships
As with the ladies, 3 of the 4 top seeds advanced to the Men's singles semis at the season's major, and the fourth player to advance was no surprise entrant, having won one IRT event last season and made the finals of another. Lets review the quarters and project the semis and finals.
– #1 Rocky Carson downed #8 Mario Mercado in two games with ease. Mercado did well to advance here, ousting IRF World champion Rodrigo Montoya Solís in the 16s, who many considered a dark horse to go deep at this tourney. But in Carson, Mercado ran into the master of the control game.
– #4 Daniel De La Rosa took out upset-minded #12 Jose Diaz in two straight. De La Rosa ends up eliminating both Diaz's in this event, putting and end to the Stockton clan's tournament here.
– #3 Kane Waselenchuk made a statement in his win over #6 Sebastian Franco 6,1. After getting pushed in the 16s by Javier Mar, Kane came out swinging and Franco had no answers on this day.
– #10 Andree Parrilla provided the sole upset in the quarter finals, downing #2 Alex Landa in a tie-breaker. This is not as big of an upset as it seems; these two have played many times at the top levels of racquetball and Parrilla has had more than his fair share of wins.
Semis prediction:
– Carson holds a 15-8 h2h career lead over DLR … but the last time they faced off (Jan 2018) DLR crushed him. Of course … that was Rocky's first tournament back after knee surgery so that result needs an asterisk. Still, DLR has looked great this tourney and knows how to beat Rocky, so look for a DLR win to advance to the finals.
– Kane and Parrilla famously met int he 2016 US Open round of 16, where Kane handed Andree a triple donut. At the time it was seen as a referendum on the fledgling WRT tour's place in the racquetball heirarchy, but it is also worth nothing that Parrilla was a few days past his 20th birthday at that point and was a baby in terms of ability. The next time they met was an IRT Final a few months later. Kane is 6-0 against Andree h2h but they havn't faced each other in more than a year. Meanwhile, Parrilla has been on a great run of form and can hang with anybody. I look for a decently entertaining game with Kane winning in 2, but by no means a blow out.
Final prediction: Kane over DLR in their 16th top-level meeting.