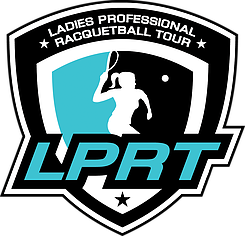 Draws: https://www.r2sports.com/portfolio/r2-event.asp?TID=30301
Post Publishing Editor's note: the draw was remade completely just prior to the begining of play when Frederique Lambert withdrew. So most of the predicted matchups below are now moot. Apologies; I don't have time to re-write it and re-analyze it.
Like the IRT, the LPRT is back in action this weekend in San Antonio, the 8th year running for an LPRT component at the Battle at the Alamo event.
22 pros entered here, coming on the heels of a huge PARC event in Colombia, which may have dampened attendance a bit. Nonetheless, the top 10 active pros are here, and a good chunk of the ladies ranked 11-20 are here as well, and it looks like a solid draw.
here's some of the singles matches to watch for:
Round of 32:
– The #16/17 seed match is a good one: Maria Renee Rodríguez taking on Mexican vet Susana Susy Acosta. Rodriguez got a solid win at PARCs representing Guatemala over 6th ranked Mendez but lost in the knockouts early. 
– #11 Adrienne Fisher Haynes takes on Daniela Rico, the current reigning World 14U junior champion. Haynes was the most accomplished female junior in the sports history, winning 10 World Junior titles. Rico won't get there, but has four more years to extend her record.
Round of 16:
– #8 Frederique Lambert vs #9 Adriana Riveros; Lambert, Canada's undisputed #1 female, couldn't commit the time to play in PARC this year, and her training has driven down her ranking to its current #8 spot. She was the #2 ranked player at the end of the last two seasons running, lest anyone forget. Fred should advance here and give Paola an early QF test.
– #4 Alexandra Herrera versus #13 Brenda Laime Jalil; nothing like lefty versus lefty to make both players uncomfortable. Laime has challenged a bit lately on tour, perhaps a benefit of playing at CSU-Pueblo with fellow touring pros Munoz and Riveros. 
– #7 Nancy Enriquez vs #10 Amaya Cris; they've met once; in the 16s of this event last year, an Enriquez 3-game win. Amaya is coming back from a long week at PARC, and may struggle to keep up with the tough Enriquez here.
– #2 Samantha Salas Solis vs #15 Montse Mejia; wow, what a brutal match-up for a round of 16. I have these two players 2nd and 3rd in my world power rankings right now, and they meet here in the 16s. Mejia is coming off an upset loss early in the PARC knockouts to Mendez, while Salas paired with Longoria to dominate the doubles and win her 16th career IRF doubles title. I suspect that the longer pro format favors Salas here, even though in their last meeting Mejia shocked Salas (and then Longoria) to win the 2019 Mexican national title. Salas comes back to win a 5 game battle.
Projected quarters:
– #1 Paola Longoria vs #8 Lambert; an early battle between the top two players over the past 3 seasons. Lambert's focus hasn't been on touring, while Paola Longoria just cruised to her 8th PARC title. Longoria runs away with this one.
– #4 Herrera vs #5 Rhonda Rajsich; despite fighting through a lingering knee issue that hampered her in both Bolivia and at PARC, Rajsich still made the quarters of both events with tough wins throughout. She's also never lost to Herrera, 8-0 lifetime on tour. What happens here? Its been a year and a half since they met, and Herrera has consistently made the semis this season (5 of 7 events; semis or better). I think Herrera may break through here.
– #3 Maria Jose Vargas vs #6 Natalia Mendez Erlwein; these Argentinian countrymates had never met until this year; now they're slated to play for the third time in 2 months. Their semi finals meeting at PARC was a tough one, with line judges called in early, eventually won by Vargas in the tiebreaker. I sense Vargas continues to have the upper hand over her doubles partner.
– #2 Salas vs #7 Enriquez; Enriquez does have some career wins over Salas … but they were a while ago. Miami 2011, then before than in juniors in 2005. Salas has otherwise held serve, though it took a huge comeback in South Carolina in January for her do to so, winning a5th game tiebreaker. I like Salas here thought.
projected Semis:
– Longoria over Herrera: Longoria is 12-0 lifetime over Herrera and in those 12 wins has only dropped a couple of games. Seems likely to be 13-0.
– Vargas over Salas: a rematch of the Bolivian Open final, won 11-9 in the 5th by Vargas. Salas leads h2h on the LPRT 5-2, but including international competitions its nearly dead even now. I like Vargas' trend right now, I think she's the hot hand, and will head to the final.
Projected final:
– Longoria over Vargas, a rematch of last week's PARC final and what would be their 34th meeting. Longoria is 32-1 through the first 33 meetings, so odds of a Vargas win seem slim.
That's it: my predictions look pretty chalky, with only one upset by seed from the quarters on. Hopefully i'm wrong and we have some darkhorse upsets on the weekend.
————————-
A quick note: this event also is an IRT lower tier event …and because of its proximity to Mexico, a ton of solid IRT regulars opted to play here instead of in Florida. There's 12-13 guys in Texas this weekend who normally would be at the main event, including a couple of top 30 guys in Gerardo Franco Gonzalez and Nick Riffel (who are the top two seeds). It looks to be a very solid draw and we'll review it separately later on.