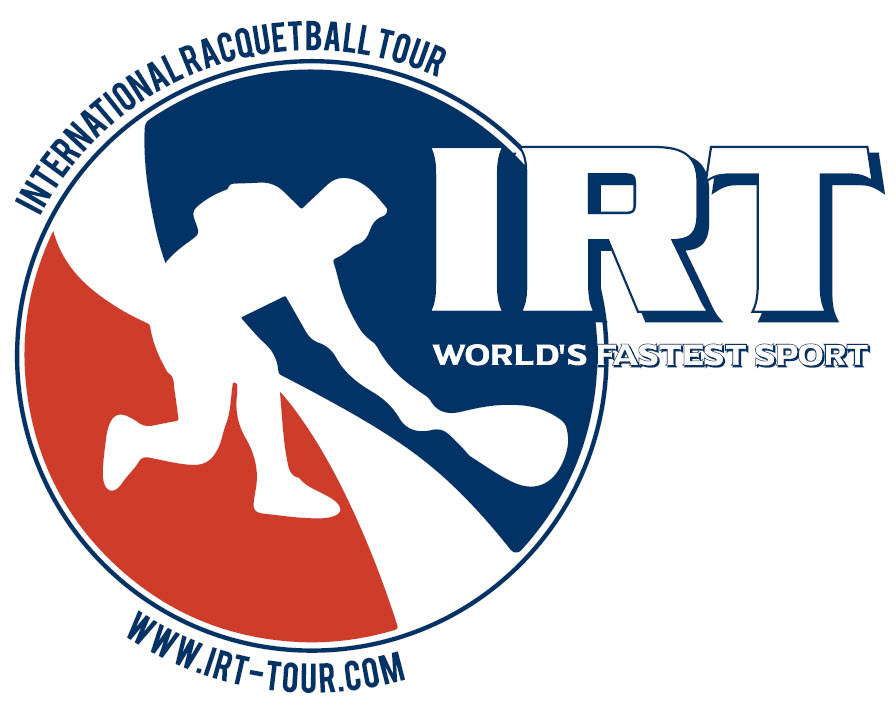 International Racquetball Tour
r2sports home page for the tourney: https://www.r2sports.com/portfolio/r2-event.asp?TID=30402
Draws: at the r2sports page eventually; early release at IRT's facebook page here: https://www.facebook.com/…/racquetb…/posts/10157094029691737
The tour heads to its regular April Florida stop for the penultimate event of the 2018-19 season. This is the 12th straight year this event has been on the schedule and has historically been a solid, important stop on the schedule given its timing. Last year, it was the last event of the season and led to the end of the 9-straight pro title run of Kane Waselenchuk at the hands of Rocky Carson.
This year though, the tables are turned; Kane heads into the Florida event with a solid lead in the rankings (https://www.irt-tour.com/singles-rankings/) despite missing the Bolivian grand slam. Kane would essentially have to miss his flight to Florida in order for Rocky to overtake him for the tour lead this coming weekend. And, with one additional event on the books and a 300+ points lead the odds of Kane missing out on his 13th tour title seem slim.
That being said, there's lots to play for. Alejandro Alex Landa and David Horn made the semis last year and are defending large amounts of rankings points. meanwhile, Daniel De La Rosa and Andree Parrilla, who are currently sitting 5th and 4th respectively in the rankings, could easily overtake Landa in the rankings with solid results this weekend. DLR missed this event last year so has zero points to defend, while Parrilla was upset in the 16s and could really improve on his rankings heading into the final NY event.
So, that being said, lets preview the draw. 35 players in this draw, another solid pro draw, and some dark horses present. Here's some good matches to look for in the qualifying.
In the 64s:
– Eduardo Garay faces off against tour regular Justus Benson in the first round, a tough draw for both players. Garay brings a ton of power and has been making waves with solid wins lately and is a name to watch for this weekend.
– Maryland native Troy Warigon makes the trip down the coast and gets a solid opener versus Costa Rican international Sergio Acuna.
– Andres Acuña, Sergio's brother, Costa Rican #1 and coming off of a very impressive semi-final showing at the Pan American Racquetball Championships, faces off against the best 50yr old player in the land, long time Japanese veteran Hiroshi Shimizu. 
– Scott McClellan faces off against Colombian international Set Cubillos Ruiz.
In the 32s:
– #16 vs #17: Felipe Camacho versus Thomas Carter; the 16/17 match is always tough and this should be no different. They've already met twice this season, both Camacho wins but both 11-8 tiebreakers. Can Carter break through and get on the right side of what projects to be a close match?
– #9 Mario Mercado vs Garay: they met at the 2016 US Open and Garay got him 12-10 in the 5th. This could be a similarly close battle here, but I suspect Garay moves forward despite Mercado's semis appearance in the Bolivian Grand Slam.
– #13 Jake Bredenbeck vs #20 Maurice Miller; Miller makes the quick drive down from Atlanta to compete, and heads up against Bredenbeck. These two have met 3 times in the past 4 years, all Jake wins. Miller will need to find a weakness to advance.
– Acuna vs #14 Jansen Allen; Allen continues to fall down the rankings after getting as high as the #3 seed in an event in March 2018, and he runs into a guy who just took out Landa in the PARC event. These two play a similar style, solid, tactical, but Acuna has the hot hand.
– #10 Rodrigo Montoya Solís vs Kadim Carrasco; an interesting match between two extremely hard hitters. Lots of broken balls in this one, but Montoya should advance with the more complete game.
– #15 Robert Collins vs #18 Lalo Portillo; the 15/18 match, like the 16/17 match, always seems intriguing and this is no different. The reigning junior world 18U champ Portillo versus IRT touring regular Collins; this is a good test for Portillo, facing a tough lefty.
Projected 16 matches:
– #1 Kane over Camacho; they met in Chicago at this gate, a blow out Kane win.
– #8 Alvaro Beltran vs Garay; assuming Garay gets past Mercado, we would get a rematch of the round of 16 match these two played in Bolvia. That was a close, two game win for Beltran. If Mercado wins, we get a rematch of a round of 16 match from last weekend's PARC championship, a tie-breaker Beltran win. Either way, advantage Beltran, who is having a nice rebound 2nd half to the season.
– #5 Samuel Murray vs #12 Horn: Murray crushed him in Chicago in March; both are coming off of the long travel to PARC where Murray logged twice the court time, playing both singles and doubles. I'd still favor Murray here but it could be an upset win.
– #4 Parrilla vs #13 Jake Bredenbeck: they met in South Dakota, a tiebreaker win for Parrilla, his first win over Jake in 4 tries across tours. I'd expect another close match here but for Parrilla to eventually move on and continue his fantastic season.
– #3 Landa vs Acuna; a rematch of the huge upset from last weekend's PARC championships, when Landa was the #1 seed and lost in the quarters by Acuna. Can Acuna do it again? Landa sits 3rd in the standings and really has no shot of getting much higher on the season, but should have incentive to stay in the top 4 to avoid "the flip" going forward. I'll go with Landa holding serve and avenging last week's loss.
– #6 Sebastian Franco vs #11 Jose Diaz; they've already met twice this calendar year and split; Diaz won in California when Franco was coming off injury, while Franco won in Chicago in two close games. I'm guessing Franco wins again, and again in two close games here.
– #7 Daniel De La Rosa vs #10 Montoya. Thanks to the "flip" seeding, DLR (who was the 3rd seed last event) falls into the 5-8 range and gets a scrambled seed to #7 … and runs into frequent recent nemesis Montoya at this stage. These two go back and forth lately; DLR crushed Rodrigo in Chicago, but got similarly crushed in South Dakota. In 2018, Montoya beat DLR for the Mexican Nat'l title with a solid win, but then got whipped in the Worlds qualifying event later in the summer. So this could go either way. I'm going to flip a coin and go with DLR, who didn't have to travel and compete for a week straight in the PARC.
– #2 Carson faces Portillo. Carson debuted on tour in 1995; Portillo was BORN in 1999 and is less than half his age. No matter; Carson should control this match and advance.
Projected Quarters:
– #1 Kane vs #8 Beltran; thanks to the seedings flip, these two have a rare quarterfinals meeting. Ironically, they last met in the quarters in this event last year, a 12,2 Kane win. Notably, 12 points is the most Kane has had scored on him in a single game since the movement to a 3-game format, a feat Beltran repeated in the Portland final in November. Look for another Kane 2 game win, with scores like 8,11.
– #4 Parrilla vs #5 Murray: Andree is 3-0 over Murray, and makes it 4-0 here. This is the year of Parrilla, who finished last season ranked 11th and is now in real position to finish ranked 3rd this year.
– #3 Landa vs #6 Franco: a rare meeting between these two players; they've only met 5 times since 2011, and the only time Franco won was to take his sole tier 1 victory in San Antonio in March of 2018. I'd favor Landa normally, but he's coming off the brutal travel trip to Colombia for the PARC, so Franco is more rested.
– #2 Carson vs #7 De La Rosa. Or maybe Montoya, depending on the coin flip round of 16 event between two of Mexico's top players. Either match will be compelling. Carson really gave Montoya a lesson when they met in the semis of Chicago. but DLR has topped Rocky the last 3 times they've played. So we know who Rocky is rooting for. I'll go with DLR over Rocky here.
Semis:
– Kane over Parrilla, who looks to avoid the 5,2 beating he took the last time they played in Chicago in March.
– Landa over DLR: they're close, but Landa has the edge of late, having won their last 4 meetings across tours.
Finals: Kane over Landa, who keeps the games close as he typically does for about the first half of each game, then loses out as Kane goes on a 5-6 point run to close each game out. Kane wins 8,7.
———————–
This is a tough tourney to predict; I've got Landa going to the finals … but he very well may lose in the 16s to a guy who just beat him a week ago. I could have DLR in the semis … or be one-and-done to a tough countryman in Montoya. Either way, I see lots of good matches through out the weekend in all the rounds; look forward to Dean DeAngelo Baer broadcasting from Florida and calling out all the "flatties" as they happen.