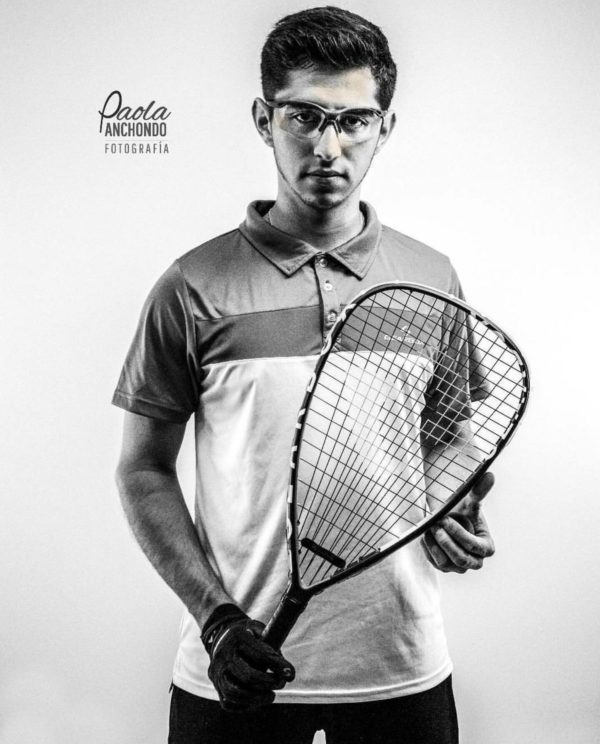 Welcome to one of my favorite tournaments to cover every year; its the 2022 Mexican Nationals Selection event. This year features both Singles and Doubles in one event and will feature the best of all the top Mexican players and pros. A new fun feature this year is the inclusion of Mixed Open Doubles, thanks to the IRF adding Mixed as a competitive event, so we'll preview that event and the interesting pairings we will see.

I'll preview Singles today and Doubles tomorrow.

You'll see rally scoring this weekend, since IRF has adopted it and thus confederations will play it going forward so as to prepare t heir athletes.

This tournament started on Wednesday morning thanks to the huge draws, so we're a bit behind on this preview (some of the first round of Men's has already been played), but here goes.
r2sports site: https://www.r2sports.com/tourney/home.asp?TID=38926
---
Men's Singles
There's some notable absences at this event. Current IRT #7 Eduardo Portillo is missing despite playing last weekend at the Beach Bash. Also missing was the other semi finalist from 2021 in @Elias Nieto. Curious why they're not here, though word has it that a bit of a kerfuffle about the PARC Mexican doubles team was resolved by Mar/Montoya backing out and giving their spots to Lalo/Nieto (as was apparently promised to them last Summer, when the FMR said the 2022 PARC team would be comprised of the singles semi finalists, not the Doubles winners from the Worlds selection event later in the fall).
Also not here are top Mexicans such as Eduardo Garay (perhaps still not converted back to Mexico from Colombia), Javier Estrada , Alan Natera , @GeraGerardo Franco (who may be retired at this point), @Jaime Martel , @Ernesto Ochoa, Jordy Alonso (who's had some recent success on tour), Rodrigo Rodriguez, or frequent competitor @Christian Longoria . So, as deep as this draw is it could have been better. Also not playing singles but here playing doubles is @Alvaro Beltran, prioritizing his health and skipping the demanding singles draw to focus on doubles.

But, there's some notable players present who we don't always get to see playing. Former WRT #1s @Alejandro Cardona and @Polo Gutierrez are entered in the draw (probably because they're both residents of Juarez and its an easy commute). Both are top notch players and are dark horses as the #8 and #20 seeds respectively.

Also, a general word about the seeding. The seeds at this event always seem curious to me, depending on what seems to be a random calculation of past events and personal opinion. Daniel De la Rosa, for example, is the #1 player in the world and has been for some time, but is seeded 6th in the Singles draw (he missed the 2021 Nationals event and finished 3rd in the 2019 event, so i guess that adds up to the 6th seed). It makes for some curious early round matches sometimes that we'll note as we go.

If you were asking me to seed this ignoring last year's results (not that you were of course), i'd seed it: DLR, Parrilla, Montoya, Mar, Fernandez, Cardona, Trujillo, and Polo.
There's 31 players in the singles draw, with the top seeds driven by last year's finals. Here's a preview of matches to look for.

In the 32s:
#5 @Emir Martinez faces #28 @Luis Renteria in what could be an interesting match. Renteria is one of the more decorated Mexican Juniors in history but is in his age 17 season.
#7 @Sebastian Fernandez takes on fellow IRT touring pro @ErErick Fernanado Cuevas in the round of 32, perhaps a round too early for such a meeting.
– Another decorated Mexican junior recently matriculated in Jose Ramos is entered as a #23 seed; he'll take on #10 seed Angel Camacho in the opener.
Projecting the 16s, here's some fun ones
#4 @EErick Trujillo , who has been making waves on tour, may face Polo at this stage. Polo has a unique game style that stymies veteran pros all the time; can the younger Trujillo make the adjustments? Upset watch here.
– #7 Patata versus the upset-minded junior #23 Ramos: Fernandez should advance but if Ramos gets by round one he'll have some confidence.
Quarters: here's where the rubber meets the road, with a set of projected quarter final players all with tour experience.
#1 @Rodrigo Montoya versus #8 Cardona: a good old fashioned WRT matchup between two hard hitters. Cardona leads career h2h 4-2, but they havn't played in 5 years. Advantage Montoya to move on.
The winner of Trujillo/Polo has the advantage over #5 @Emir Martinez, who has zero IRT experience and is seeded 5th (ahead of DLR, lets we forget) on the back of his 2021 run to the quarters.
#6 @Daniel de la Rosa takes on #3 @Javier Mar in a match worthy of a final, but which happens in the quarters thanks to the ridiculous seeding. Mar has been on the singles sidelines for months as he recovered from a hernia, but competed well last weekend in Florida. DLR missed the Nationals last year for the first time in a decade, but has made the semis or better in the last 6 Mexican Nationals that he's played. Mar won this title in 2017 and made the 2020 semis … so this will be a tightly fought match. Advantage DLR just based on world rankings.
#2 @Andree Parrilla projects to take on Patata in another fun match. They have not met since 2019, but Andree is 4-0 lifetime against Fernandez. This is a solid IRT round of 16 quality match and Parrilla should advance.
My projected Semis:
#1 Montoya over #4 Trujillo; power will rise to the top here.
#6 DLR over #2 Parrilla; Though Andree beat him in their last meeting (Atlanta pro semis in January en route to his 11-10 win over Kane in the final) DLR is still 7-2 lifetime over his younger countryman. DLR in 5 games.
Projected Final: Montoya over DLR. This would be a rematch of the 2018 final, when DLR seemed to just kind of go through the motions and lost 3,12 to Montoya. See, once you have the final determined, both players are on "the team" and the winner is more about bragging rights and title collection than anything else. Will DLR push to win another actual title or is he just interested in ensuring his spot on the team for future IRF competitions?
---
Women's Singles Review
No real notable missing names from the Singles draw for the Women: the top 7-8 women in my book are all here and will make for some great quarters onward. Second tier pros like @Ana Laura Flores, Erin (Rivera) Groves, and Montserrat Perez are not here, nor are some of the top up and coming Mexican junior girls, but the draw is solid.
Here's a preview of what to look for.
In the 16s:
#12 @Lucia Gonzalez, who has had enough past success that players know not to call her a "dark horse" any longer, should advance past #5 @DanielDaniela Rica .
#3 @Montse Mejia faces a tough challenge from @Delia Aguilar to start
In the quarters:
#1 @Paola Longoria , looking for what should be something like her 15th national singles title (our records are not complete), gets a tough quarterfinal opponent in #8 @Jessica Parrilla. Longoria moves on but not without getting pushed a bit.
#12 Gonzalez is my pick to upset #4 @Nancy Enriquez here. She's done it before and should do it again.
The match of the round is #3 Mejia versus the criminally under-seeded #6 @Alexandra Herrera, winner of the last two LPRT stops. These two doubles partners are good friends of course, and know each other's game all too well, but Herrera's form is spot on right now. Six month's ago i'd have favored Mejia here, but now its Herrera's match to lose.
#2 @Samantha Salas should breeze into the semis with a win over veteran @Susy Acosta.
In the semis:
Longoria should dominate against Lucia.
Herrera should top Salas.
Final: for the third major tournament in a row its Longoria versus Herrera in the final. Will the tournament category matter here? Longoria needs to find a winning strategy and fast, because Alexandra has proven for two events in a row she can make drive serves, play clean, error-free racquetball and get wins. My gut says Longoria wins this, just because the National titles are so important to her.
---
Streaming: it remains to be seen who will do the streaming down in Juarez. I'd follow FMR and RKT for now, to see if we can get some live streaming.
Thanks to the Tourney Directors @Favio Soto for putting this event on!
Reminder to Players! Please like and follow this page so that when I tag you, you see it. Facebook will only retain tags of people that like/follow a page, which means lots of you are not getting the notoriety of getting tagged and noticed on FB. If your name is here and it isn't tagged … it probably means I attempted to tag you but Facebook stripped it.
Associations
@International Racquetball Tour
@LPRT
Federación Mexicana de Raquetbol
Rkt
Hashtags #racquetball #proracquetball #outdoorracquetball #irt #lprt #wor