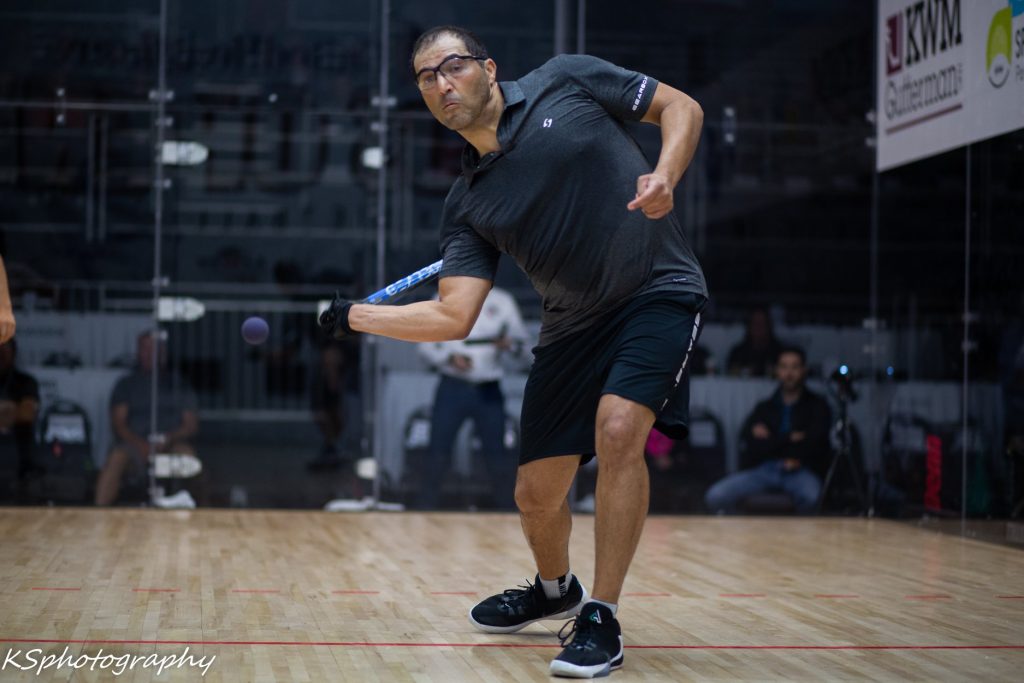 Hello! I'm a few days late to this preview … but now that the knockout brackets have been set, i thought i'd set the stage for the rest of this week.
The 2022 Worlds tournament is the 21st iteration of the tournament. The first one was in 1981, held at the inaugural World Games in Santa Clara, then the second held three years later in 1984 in Sacramento (it didn't move far). From there, it has been regularly held every two years at increasingly distant spots in the world from Racquetball's origin in the states. Places like Germany, Venezuela, Bolivia, South Korea, Colombia, Guatemala, and Ireland have held the event over the years. The USA has now hosted it four times .. but none since 1996. Canada has hosted it twice.
But this year it is in San Luis Potosi, Mexico's hotbed of racquetball, which now hosts this event for the third time. SLP was set to host in 2020 but Covid knocked the racquetball world for a loop, but here we are, back in SLP and at the amazingly beautiful La Loma Sports Center.
This being racquetball … it wouldn't be an international event without some interesting stories. In the lead-up to this event, we discovered that:
The FMR (Mexico's federation) is badly in arrears in its payments and paperwork with CONADE (the Mexican equivalent nationals porting body to the US's US Olympic Committee). This was discovered when the entire Mexican team went to gofundme/facebook to ask for funds to cover their travel with a week's notice. The FMR and CONADE traded accusations in the media, each disputing the other's story.
The Colombian Federation apparently has dissolved, meaning that the two frequent ladies representatives Cristina Amaya and @Maria Paz Riquelme not only had to fund their own trip … but they had to cover their own and their association's fees to the IRF which together are thousands of dollars). Not surprisingly, there are no Male Colombian competitors, robbing the worlds of the typical presence of @Mario Mercado , @Sebastian Franco , @Eduardo Garay (if he still even represents Colombia) , or lately Gerson Miranda , who just switched from Bolivia last year. Not good.
The European Federation announced that they were not sending any teams this year … but that didn't stop @Fabian Balmori from coming to represent Spain. Balmori represented Venezuela at various international events from 1993 until 2008, and has two IRF Men's singles titles to his credit (in the 1993 and 1998 Central American & Caribbean Games events).
The IRF has come to its senses and now uses R2; here's the link https://www.r2sports.com/website/event-website.asp?TID=39914
Quick recap of the interesting machinations of the RR groups before we get to knockout predictions.
Note: the top 2 competitors from each group advance to the knockouts, while the non-qualifying players/teams move to the consolation knockout brackets.
In Men's Singles:
#2 seed and defending World champ @Andres Acuna was upset in the RRs by Ecuadorian @Jose Daniel Ugalde in five games. Big-time upset and this will shake up the bottom-side of the draw.
Argentina's Diego Garcia was surprisingly eliminated inthe group stage.
Japan's @Michimue Kono upset the #1 seed @Ssergio.acun in his group, and then Canadian @Kurtis Cullen had an amazing down-two-games come-back to win the group and the top seed; final score against Acuna was (7),(7),9,0,0. Sounds like a possible injury here; we'll see what the knockouts bring.
Most of the rest of the groups went chalk, with #1 overall seed @RRocky Cars and IRT #1 ranked pro @DanielDaniel de la Rosa giving up the fewest points (36 and 37 respectively) in the group stage.
In Women's Singles, only a couple of notable results in a very chalk-y RR stage:
I was surprised @VValeria Centellas got a win over Steffany Barrios (formerly Angelica) ; big win that hopefully propels her to success in the knockouts.
A solid win byAna Gabriela Martinez in the group stage to topple current #2 LPRT player @AleAlexandra Herrera , a 5-game see-saw affair.
Both Cuban entrants played their first couple of matches , then no showed. Turns out, they used this opportunity to defect. Bravo to them, and I hope they find success.
In Men's Doubles:
Kind of surprised the Ecuadorian Men's team didn't fare better, after their excellent runs in past events.
The Canada-USA match was the highlight of the opening round, with both teams really powering the ball. Hope to see this matchup again.
In Women's Doubles:
Two of the groups went chalk/predictably, but Group 2 featured three teams to go 2-1, beating each other up and forcing the places to go down to points differential.
In Mixed Doubles:
– Slightly surprised that the Bolivian team of Moscoso/Daza outlasted the Canadian team of Murray/Lambert.
Predictions/Knockout Preview
Lets run through the knockout draws and make some predictions.
Men's Singles: The quarters look to be great.
#1 @Rocky Carson , who owns 8 IRF singles titles, likely faces Keller, a 2-time PARC champ. Carson has never lost to Keller, and should advance here.
#5 @DanieDaniel de la Rosa , who owns 3 IRF titles, likely faces defending champ Acuna,, who should advance as the #13 seed in the 16s over Canada's @Kurtis Cullen . I don't see DLR losing here.
#3 @Alejandro Landa faces a very stiff challenge against #6 Conrrado Moscoso in what should be the best match of the round. Landa has downed Moscoso two straight events, but neither has been in the race-to-11 rally scoring method. I think the altitude and pace of Moscoso works to his favor and he gets the upset here.
For his excellent RR finish earning him the #2 seed, Ecuador's @Jose Daniel Ugalde is set to face 2-time IRF champ Rodrigo Montoya , who always elevates his game in IRF events. Montoya to advance.
In the semis:
DLR should advance past Carson, though Rocky skipped out on Doubles specifically to focus on singles here while Daniel is still pulling double duty. On paper this is a DLR win .. but Rocky got a win over DLR back in Chicago in March. Could go either way.
Montoya has shown a propensity to control Moscoso … but Conrrado has turned the tide. These two met in the semis of PARC in April, a close 3-game win for the Bolivian, and I predict the same here.
In the final: DLR vs Moscoso is a fitting final, a contrast in styles. I think DLR's patience and maturity on the courts will earn him a close win, similar to the way he ground out a win the last time they played, which was in Denver, at altitude, in Aug 2021.
In Women's singles, as with the Men's, the quarters are going to be great:
#1 Erika Manilla will have her hands full with the likely play-in winner Barrios (who has to top Chilean vet @Carla Munoz first). Manilla topped Barrios in Vero Beach … but Barrios just won the PARC event (albeit on home soil). A coin flip, but Manilla is slightly favored.
The #1 LPRT player @Paola LPaola Longoria is seeded 5th in the knockouts but should have little trouble topping #4 Centellas.
#3 Rhonda Rajsich faces a tall task in #6 Gaby Martinez; this should be an upset by seed.
Despite the seeds, #7 Herrera should make quick work of #2 Mendez.
In the semis:
Longoria over Manilla; Erika has exploded onto the women's scene, but isn't ready to beat Paola, especially on home soil.
Martinez over Herrera: this would be an upset by seed, and by LPRT ranking … but Martinez has had consistent success over Alexandra and is an excellent international player.
Final: a rematch of the famous 2018 worlds title for Gaby, her sole career win over Longoria. Not this time: Longoria will not be stopped in her home town.
Men's Doubles prediction:
I think seeds will hold to the semis. There we get some awesome matches.
#1 Mexico should advance to the final over #4 USA. @Alvaro Beltran is seeking to go out on top in his final World tournament.
#3 Canada is looking really strong and should topple #2 Bolivia.
In the final, I like DLR/Beltran
Women's Doubles prediction: its hard not to predict a Mexico-USA final, but these teams will have to beat some solid teams to get there.
Longoria/Salas are pretty unbeatable right now, unless their opponents are Herrera/Mejia, so i'll predict them to top Lawrence/Scott in the final.
Mixed Doubles prediction: I think Mexico is a shoe-in for the final from the top, but any of three teams (USA, Canada, or Bolivia) could win from the bottom. Whoever advances though will be hard pressed to beat Montoya and Salas.
Streaming is being done by the IRT team for this event (thanks to Pablo Favre ) and the lead broadcasters are the excellent @Gary Mazaroff and @AlIAlexis Iwaasa . Follow @internaInternational Racquetball Federation on Facebook and sign up for live notifications.
Reminder to Players! Please like and follow this page so that when I tag you, you see it. Facebook will only retain tags of people that like/follow a page, which means lots of you are not getting the notoriety of getting tagged and noticed on Facebook. If your name is here and it isn't tagged … it probably means I attempted to tag you but Facebook stripped it.
Associations
International Racquetball Federation – IRF
USA Racquetball
Racquetball Canada
Federación Mexicana de Raquetbol
Hashtags #racquetball #proracquetball #irt #lprt