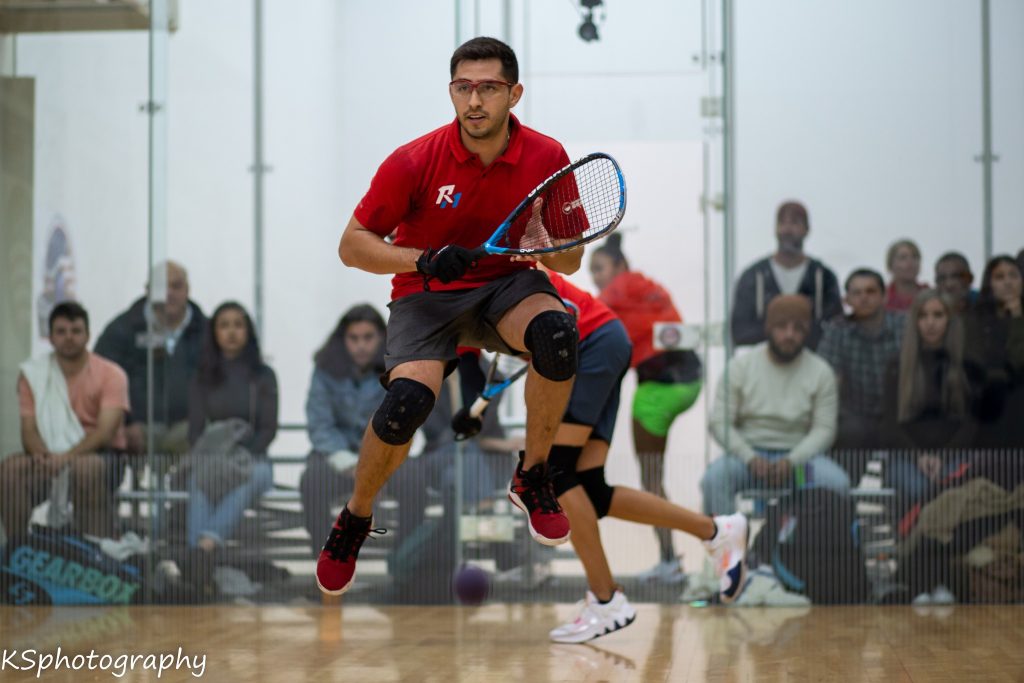 Welcome to Part 3 of our season recap: a discussion of the guys who finished 11-20th this year.
Part 1: reference links to various year-end resources of note.
Part 2: the top 10
Part 3: 11-20 (This post)
Part 4: notables ranked 21st and above
—–
"Finishing in the top 10" is a metric I use a lot, but i'm not sure it means a ton to players. I get the sense that pro players care first and foremost about season-ending #1s, then tourney wins, then just want to earn as much money as possible (which normally means they want to get to at least the semis of an event to make "decent" money for the weekend. Top 8 is the place where you really want to be; that guarantees you a round of 16 spot and prize money each weekend; if you're in 9th or 10th then you're playing one extra match just to get there each weekend. But, its easy to divide analysis by the "top10" so that's what we do.
Fyi: Rocky Carson is the Men's all-time leader in "top 10s" for a season with 23.
Second place is Cliff Swain , who had 20 top-10 seasons plus another 15 seasons with results; see my top 10 matrix report here for more fun info: https://rball.pro/tbz).
That all being said, the guys who are just outside the top 10 are always interesting to me. Generally are guys who fall into one of three distinct categories:
– Former top 10 guys on their way down
– Up and coming full-time players who are trying to grind their way into the top 10
– Part time players who are better than their ranking but who can't commit full time to the tour.
Looking at the guys who finished 11-20th this season (https://rball.pro/t8a ), i'd probably classify them as follows:
– On the way out: Franco, Beltran
– Grinders: Manilla, Acuna, Carter
– Wish they could play more: Montoya, Keller, Fernandez, Garay, Mar
We'll use these story-lines throughout this writeup.
Lets talk about the guys who finished 11th-20th this year and give some projections on where they may end up next season.
– #11: Rodrigo Montoya played 7 of the 9 events this year, made two finals and saw his ranking jump from #17 last year to just outside of the top 10 this year. I've already kind of buried the lede with my last post in where I think Montoya ends up next year.
For me, Montoya's talent has always been evident. He has two major IRF titles (2018 Worlds and then 2019 Pan Am Games Gold). He won 4 titles and made another 4 finals on the old WRT before it went defunct. But he's never been able to give the IRT a full-time go, and has been balancing school and touring for years (he's an Aerospace Engineer and holds an MBA and has spent most of the past few years in grad school).
This year in 2022, in addition to his pro successes, he made the back ends of multiple international events (finals of Mexican Nationals, finals of the World Games, semis of PARC, and semis of Worlds). This workload seemed to take its toll; he lost his final 2022 match 1,4 and put up very little resistance.
Prediction for 2023? Well, if he plays a full slate of events, he's a top-4 talent in the world and should finish top 4. But if he's hurt or continues to miss events here and there, he'll be stuck in that 10-16 range where he's been for years.
—
#12: Adam Manilla improved from #14 last year to #12 this year. In 8 events played, he made 4 quarters and lost in the 16s four times. To get to his four quarters, he had wins over top players Landa, Portillo, Mercado, and Keller; not a bad slate of wins. His 16s losses were to Landa, Rocky, Rocky, and Carter (only the last one really being a "bad" loss). He's clearly improving as a player, made the semis of Nationals (again losing to Rocky), and when he did lose he played tough, often losing games 15-11/15-12 against top4 guys.
He's on a roll and I see him continuing to incrementally improve on his ranking. I can see him right on the cusp of the top 10 at the end of this coming season, maybe even higher if we see some possible machinations at the back half of the top 10 (like if Kane retires and opens up a top 10 spot).
—-
#13 Andres Acuña improved on his 2021 ranking of #16 mostly on the back of a strong run in Sarasota, where he had a career best showing of making the semis (beating Landa and getting a walkover against Lalo to get there). Otherwise he remains stuck at the round of 16 gate, losing in the 16s in 6 of the 8 tournaments he entered.
He has managed to get out of the always-dangerous 16/17 seed range, which gives a very tough round of 32 match only to head into the #1 seed (almost always a loss), and now can feed into players he has a better chance of beating to advance into the quarters, but the time is now. He cannot continue to lose in the 16s and have a shot at the top10.
Interestingly, he showed more internationally than he did on the pro circuit, making the final of PARC (losing to Moscoso), winning the World Games (topping Montoya in the final), and making the semis of Worlds (losing to Rocky). On the pro tour his best win all season was probably Mar in Chicago or Landa in Sarasota, and he took a "bad" loss against Zelada in Maryland.
For 2023, I see him doing more of the same; mostly round of 16 losses, an occasional quarter, an occasional upset with a bad round of 32 matchup. But he's absolutely committed to the tour full time and won't miss a tourney. That says 12-13 range for me.
—
#14 Carlos Keller sees his ranking drop slightly from its #12 spot in 2021, but this lofty ranking is built on a house of cards. He missed 6 of the 9 events in 2022 after essentially touring full time the previous two seasons, and his #14 ranking is buttressed by the fact that it still includes the Grand Slam points of his finals run in the 2021 US Open.
When those points expire, his ranking will plummet out of the top 20 and unless he plans on re-committing to touring full time he'll stay in the 20s. In the 17 events he has played in the last 3 seasons now, he's lost in the 16s or earlier in 14 of them. This is not a winning financial strategy and is likely why he's stepped back.
Expect his ranking to be in the mid 20s going forward as he plays just a couple events a year.
—
#15: @Sebastian Franco has seen his former top 10 ranking slip to #13 last year and #15 this year. In 7 events played this year, he lost in the 32s 5 times.
Life seems to have caught up to Franco, as family commitments and work requirements seem to be conspiring against him as a touring pro. Losing in the 32s is not a winning financial strategy, and I'd guess we'll be seeing less and less of him going forward. He's good enough to keep making a quarterfinal here and there, so I'll predict he hangs around the top 20.
—
#16: Thomas Carter improved from #18 last season and played well this year. He got solid wins in the 32s all year and capped the season with a great win over fellow lefty Manilla in Portland. Eight tourneys played, five times he made the 16s. That's definitely a recipe for sticking in the top 16.
For 2023 I expect more of the same, with him getting an occasional upset win or upset loss, and hanging right at this same range 15-16.
—
#17: Sebastian Fernandez marginally improved on his 2021 finish of #19. For the better part of two seasons he's been absolutely "stuck" at the 16/17 seed in events, and has not advanced past the 16s in that time.
In his last 10 Pro events, here's who took him out: Martell, Montoya, Landa, DLR, Montoya, DLR, DLR, DLR, Landa. That takes you all the way back to the 2021 US Open. Thats … well that's a tough slate of round of 16 or round of 32 opponents. Patata is challenged just to get a decent shot at advancing. And you can kind of see it in his play; after playing most of the first half of the tour, he played just the US Open and Pleasanton to end it, perhaps going back into partial touring as he said he would a couple of years ago.
2023 prediction: he hangs around at this same gate, maybe gets a couple of wins, and marginally improves on his ranking.
—
#18: Eduardo Garay dropped from #15 last year to #18 this year and seems to be struggling for consistency on tour. In 6 events he was beaten in the 32s three times, the rest in the 16s.
His international career remains in limbo; after seemingly converting to Colombia that federation has collapsed and he hasn't played internationally in years. He's working for Francisco Fajardo and Team Zurek, which is great, but (like Franco) it seems to be having a negative effect on his playing career.
For 2023, I predict he continues to be part time and hangs around the 19-20 range.
—
#19 @Javier Mar got some statement wins this year, but continues to play the tour essentially part time. It is hard to predict that he makes a huge push when he seems to play just half the events (a situation that guarantees he's always qualifying and guarantees he gets random round of 32 matches that are coin flips).
For 2023 I'm guessing he improves on his ranking slightly, but won't get much about the 16-17 range unless he commits to playing full time.
—
#20 @Alvaro Beltran saw his ranking plummet from #11 to #20, partly because he frankly was just done playing singles and partly because of the elbow injury he suffered in Las Vegas that took him out of the last couple of events. I would be surprised to see him playing serious singles going forward, and may be either retiring, just pivoting to doubles, or pivoting to select events that are drive-able as he transitions into a Gearbox ambassador role.
Expect his singles ranking to slowly disappear as he moves towards retirement in 2023.
—————-
Predicted 11-20 rankings for 2023 (and other rankings for players mentioned here):
4. Rodrigo Montoya
11. Adam Manilla
12. Andres Acuna
13. Mario Mercado
14. Sebastian Fernandez
15. Thomas Carter
16. Javier Mar
17. Erick Trujillo (see next post)
18. Eduardo Garay
19. Sebastian Franco
20. Jordy Alonso (see next post)
Outside top 20: Keller, Beltran