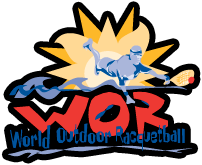 Welcome to the last major WOR event of the year, the big outdoor event held in the shadow of the Stratosphere hotel in Las Vegas, NV. There's 280 players from 6 different countries represented and competing this weekend, and the massive draw includes most every major name in the outdoor game today.
The Vegas venue is primarily 3-wall courts, but some one-wall events are included this weekend, so we'll note the court type both below and in the results.
@R2 R2 Sports Tournaments home page for the event: https://www.r2sports.com/website/event-website.asp?TID=30648
Lets review the draws.
—————
Men's Pro Singles:
Men's 3-wall singles is just a 6-man draw, but it includes the defending champ Nick Montalbano, the defending runner up in William Rolon and the 2018 Huntington Beach outdoor nationals champ Luis R Avila. Throw in a top east coast amateur in Thomas Gerhardt and a top indoor touring pro in Costa Rican #1 Andres Acuña and we should expect some solid matches.
I'll predict a rematch of last year's singles final, and a repeat win for #1 seed Montalbano.
click here for a list of all past Men's Singles major WOR tourney winners: http://rball.pro/AA519C
—————
Women's Pros Singles:
Women's 3-wall singles features 7 pros with solid outdoor creds. #1 seed Rhonda Rajsich has multiple outdoor national championships to her name, but has never won Vegas. 3-time defending singles Vegas champ Janel Tisinger-Ledkins is ineligible to compete this year, so we'll have a new champ. The #2 seed is one-wall specialist Floridian Michelle Herbert; she'll be challenged in the semis by a hard-hitting LPRT vet in either Bolivian Masiel Rivera Oporto (fresh of a semis appearance in Chesapeake) or Colombian Adriana Riveros (who made the semis at the Pan American Games in August).
I'll predict its Rhonda vs Rivera in the final, with Rhonda finally taking home a Vegas singles title.
click here for a list of all past Women's singles major WOR tourney winners: http://rball.pro/0FE709
—————
Enough about singles; lets get to the doubles draws…there's full slates of both 1-wall and 3-wall doubles events. We'll start with the 3-wall previews.
Men's Pro Doubles 3-wall
Huge draw; 16 teams here to compete, headlined by the #1 seeds and top Mexican pairing of Daniel De La Rosa and Alvaro Beltran. These two are the defending Vegas doubles champs, the defending Outdoor Nationals champs, and have a slew of major pro and international titles to their credit. They're easily the most accomplished Men's doubles team today and are the favorites here as the #1 seed.
DLR and Beltran have their work cut out for them though: they could face Rocky Carson with partner Alejandro Barcelo in the quarters, then top California outdoor players Brandon Davis and Jesus Ustarroz in the semis.
On the other side of the draw, a slew of teams with top outdoor players are present, and it could be a shootout. Top one-wall guru Robert Sostre is teamed with Chris McDonald as the #3 seed, Vegas outdoor legend Rick Koll is teamed with Paddleball legend Emmitt Coe, and you have the likes of Montalbano, Charlie Pratt, Greg Solis and others in the mix.
I like the #1 seed to make the final and win, but have no idea who to predict out of the wide-open bottom draw. We'll go chalk and predict the 2-seeds make it through to the final.
Click here for a list of all past Men's doubles major WOR tourney winners from 2006-present (we don't have older data right now): http://rball.pro/4C7C5B
—————
Women's Pro doubles 3-wall
Six teams here, and the top two seeds are the finalists from last year who competed to an 11-10 tiebreaker contest.
#1 Rajsich/Herbert should force a rematch in the final with #2 seeds Michelle De La Rosa and Chilean Carla Muñoz Montesinos, who won the Outdoor nationals in dominant fashion in California earlier this year. Standing in their way are teams featuring top LPRT player Jessica Parrilla, Hall of Famer Jacqueline Paraiso-Larsson, and an all-Virginia team of Carrie Handfinger Hoeft and Amie LeBrun Brewer in the 4th seed.
I'm predicting mDLR/Munoz take the title in another tiebreaker over #1 Rajsich/Hebert.
click here for a list of all past Women's doubles major WOR tourney winners from 2008-present: http://rball.pro/37AA13
—————
Mixed Pro doubles 3-wall
A solid 8-team draw featuring both of last year's finalists plus the finalists from Florida Beach Bash (Sostre/Herbert) as the 3-seed and the 2018 outdoor nationals finalists (Coe/Paraiso) as the 5th seeds.
I like a rematch of last year's final and I like a repeat title for Koll and Rajsich over the husband-wife duo of DLR/mDLR.
click here for a list of all past Mixed doubles major WOR tourney winners from 2008-present: http://rball.pro/95A44A
—————-
Now for 1-wall.
Men's 1-wall Pro Doubles:
A 9-team slate headlined by the #1 seed duo of two of today's best one-wall players, New Yorkers Sostre and Rolon. On the bottom half, #2 seeded DLR teams with Florida one-wall specialist Ignacio Espinal.
Hard to root against Sostre/Rolon to win this draw, but they'll have to work for it, as t he likes of Carson and Montalbano are in the top half of this draw.
Women's 1-wall Pro Doubles:
Three teams here, headlined by one-wall Florida specialist Herbert teaming with LPRT veteran international Munoz; they're the favorites in a small draw that may be over by the time this publishes 🙂
Mixed 1-wall Pro doubles:
#1 seeds Koll & Rajsich the favorites to do an unprecedented second straight double (winning both the Mixed 3-wall and Mixed 1-wall doubles at this event). Standing in their way are the #2 seeds Montalbano/Munoz and #3 seeds Israel Torres/Herbert looking to get the upset.
—————-
Be on the lookout for streaming notifications starting as soon as you read this; the tourney is already underway.
—————-
WOR – World Outdoor Racquetball
LPRT
International Racquetball Tour
Federación Mexicana de Raquetbol
Fecoracquet Fecoracquet
Federación Costarricense de Racquetball
Federación Chilena Racquetball
Federación Boliviana de Racquetball