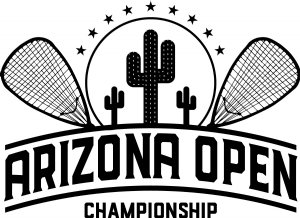 R2Sports link: https://www.r2sports.com/website/event-website.asp?TID=30719
The IRT has released the draws for this coming weekend's Arizona IRT Pro-Am, so its time to do a preview!
(to see the released draws before they're available on R2, follow the IRT on facebook where they've been posted as of Noon Tuesday 10/22/19).
The IRT returns to Arizona for the first time in many years; the tournament is being held on the campus of Arizona State University, which has become a popular spot to host major tournaments. ASU's campus in Tempe has held USAR National doubles every year since 2005, has hosted a slew of USAR intercollegiates championships in that same time (including 2019's tournament), and hosted the USAR National singles event in 2017.
But, its been a while since we've seen either pro tour head to Arizona at all. The last time a tier 1 Men's event was in Arizona was in May 2003, when the school hosted the season ending Pro Nationals event. For some historical context of that event and season: Huczek beat Alvaro Beltran in the final, it was the last event in Mannino sole year end title, and the top 4 seeded players in the event were all were upset in the quarters (Mannino, Swain, Waselenchuk and Ellis). Waselenchuk lost to Carson … one of the three career wins Rocky has on his long-time nemesis. Before 2003, you have to go all the way back to the mid 1990s, when a regular tour stop was held in Phoenix for several seasons, and before that the mid 1980s when the Arizona Pro-Am featured winners like Hogan and Brett Harnett.
The Ladies tour hasn't been to Arizona in more than decade itself; in Feb 2008 the WPRO Fireball Pro-Am featured a final
between the 1 and 2 seeds, as Rhonda downed Cheryl on her way to the 2008 year end title (Longoria was just starting on tour and finished 6th that season).
So, great to have pro racquetball back in Arizona. Thanks to tournament director Jim Winterton for his efforts and sponsorship.
—————–
The Men's draw has 37 players, a good mix of southwest-locals and traveling regulars. Who is missing this weekend? The top 8 players are here, including Bolivian Conrrado kevin Moscoso Ortiz Racquetball, who moved up to being ranked 8th on the back of his US Open final appearance. However both the 9th and 10th ranked players (Rodrigo Montoya Solís and Sebastian Franco) are missing. Other top 20 players missing include #13 Mario Mercado,
#15 Gerardo Franco Gonzalez, and #16 Jose Diaz. Diaz missed the first two events on the year, both east-coast based, perhaps for travel related issues. But now he misses a west-coast event; are we seeing him stepping back officially from touring? Perhaps so. Along the same note, former top 8 player Mercado has now slipped to 13, and former top 8 player Jansen Allen is now outside the top 20.
Also missing from this draw are a slew of players from Mexican hot-beds like Juarez and Chihuahua; both of which are easy drives to Tempe. I would have initially expected, like we used to see with WRT events in the south western part of the country, a junket of carpooling of Mexican players heading to the event. But, unfortunately, there are a couple competing events this weekend (an IRT Tier 4 in El Paso,Texas State Singles & Doubles, but most notably, a big RKT tournament in Mexico City). The Mexican event's top 8 seeds (GFranco,
Mar, Estrada, Natera, Ochoa, Cardona, Nieto, and Cuevas) are all IRT regulars these days and players who would be pushing for the 16s or the quarters if they were here. Furthermore the El Paso event pulled two other top Mexican players (Eduardo Garay Rodriguez and Jaime Martell Neri) away from the Arizona event. We'll do quick previews/wrap-ups of those events later this week, but if you're wondering where these guys are … well there's your answer.
The Arizona draw does the "flip" seeding, so the 5-8 seeds are jumbled. 5th ranked Parrilla is seeded 6th, 6th ranked DLR is seeded 7th, 7th ranked Murray is seeded 8th, and 8th ranked Moscoso is seeded 5th. Probably goes without saying that this flip most benefits Moscoso, who achieves a top 8 rank and seed for the first time in his career and avoids Kane until a possible semi-final meeting, and most penalizes Murray, who is forced into Kane's quarter.
One last thing worth noting: the IRT has listened to fan requests with the streaming schedule and will be streaming significantly more matches this weekend. Check out the match times on the bracket; the streaming schedule allows for double the matches to be shown at each round throughout the weekend. The plan is to stream no less than 8 qualifying matches on Friday, then have staggered start times Saturday to show more of the 16s before streaming all the qtrs/semis/finals as normal.
Broadcast schedule; 8 friday, 5 sat, 1 sun. That's a lot of matches for us fans, and a lot for Mr. Dean DeAngelo Baer to call … but is awesome for those of us remote.
—————–
Lets preview the draw highlighting matches that I think are compelling.
In the 128s: five play-in matches to get to the 32s, mostly with Texas/Arizona locals battling it out, but also including traveling
players like Jim Douglas (Oregon) and Thomas Gerhardt (from VA).
In the 64s:
– Ruben Baez takes on Chilean veteran Francisco Troncoso. So, in case you don't know who Baez is … he played in the Pueblo lower tier IRT event in March, entered as the 27th seed, beat Jake Bredenbeck in the quarters and lost to Horn in the semis 13,14. He's a very solid player
who can make waves in this event if he plays the way he did in Pueblo and gets the right match-ups.
– Set Cubillos Ruiz continues his challenging travel schedule by returning to the states just a few days after competing in (and winning) the Barranquilla Open in his home country of Colombia, right on the back of competing in the US Open, to take on a play-in winner between Douglas and Arizona's Preston Tribble.
– Gerhardt vs Justus Benson: Gerhardt is a tough player from Virginia who frequently competes in both indoor and outdoor venues: if he gets past Arizona's Coy Jay Rogers, he can make life difficult for Benson. Justus is coming off of two straight one-and-dones in IRT events, including a loss in Laurel to Pennsylvania amateur Geoff Heskett, and needs to get his season going.
– Nick Riffel vs Anthony Martin: Martin is a Utah local with just a couple of results on his resume; he played the Atlanta IRT
event earlier this season and took Gerardo Franco to a breaker. This might be a closer match than IRT touring regular Riffel wants at this juncture.
– The younger Bredenbeck brother Sam Bredenbeck gets a solid opener against infrequent IRT participant Daniel Neri; Bredenbeck has some really solid results lately, with wins over IRT regulars like Carter and Riffel at the 2019 Lewis Drug.
————————
In the 32s:
– #16 Adam Manilla takes on #17 Andrés Acuña; great match between two solid up and coming young players. I like Acuna here; he's on a roll and has been improving at every stop.
– #9 David " Bobby" Horn takes on Baez in a re-match of the CSU-Pueblo shootout semis that was so close. Can Baez turn the table here? Horn missed the first two events of the season with injury, played solidly at the US Open and then took a dominant win on his home court two weekends ago to win the Bay Club Open over a solid draw that included a win over Charlie Pratt in the final. I expect a close match here.
– #14 Thomas Carter takes on the winner beween Gerhardt and Benson; Carter's been playing solid lately, with a win over Diaz at the US Open and taking two very good players to breakers in losses (Keller and Carson). I like Carter to move on here.
– #10 Lalo Portillo takes on the younger Bredenbeck; Eduardo is now in the top 10 and he's earned it. He'll move on here despite the challenge from the improving Bredenbeck.
——————————-
Projecting the 16s: Assuming qualifying goes as I expect, here's some interesting 16s to look for
– #8 Samuel Murray vs #9 Horn: 8/9 is always tough, and these players have split their 3 meetings somewhat evenly. Horn won their most recent meeting, in Florida in April, in two close games. I'll go with Horn backing up his excellent win in Pleasanton with the upset here to move into the qtrs.
– #5 Conra Moscoso Ortiz vs #12 Sebastian Fernandez: another brutal draw for the teenager Fernandez, who had to play former top 5 touring pro Marco Rojas in the first round of the Bay Open and lost in a breaker, and now funnels into the red-hot Moscoso, fresh off of a solid run to the US Open finals. This is the hard part about being a player ranked in the teens: you have to start getting wins over top 8 players to move into the top 8, and every draw is an uphill battle.
– #6 Andree Parrilla vs #11 Jake Bredenbeck: a great throw-back match-up between two long time WRT players. They've met 6 times in top level events: Jake won their first 3 meetings (all in the 2015 time-frame), while Andree has won the last three meetings (all in the 2019 calendar year). The matches are always close, so I'll predict another Parrilla tie-breaker win. After a solid opening to the season, Parrilla has lost two winnable matches in Laurel and the US Open to see his ranking (which had peaked at #3) slip a bit, and he needs to be making semis regularly to take the next step.
– #7 Daniel De La Rosa vs #10 Portillo: These two met in Atlanta in Sept, and DLR advanced in a tie-breaker. Portillo has been rapidly moving up the rankings, but has also now exited at this juncture (the round of 16) in seven straight IRT events. He needs a high-profile win over a top 8 player. But, is DLR the right guy? This event is essentially a home event for him, hailing from Mexico but now living in Arizona the next town over from Tempe. He'll have family cheering him on and could be primed for a solid run.
– #2 Rocky Carson vs #15 Carlos Keller Vargas: wow, two straight brutal round of 16 draws for Carson, who gets no benefit from the #2 seed in having to play a solid international player in Keller who has more than a few titles to his credit. They've played twice: at the 2011 Pan Am games and at the 2019 Bolivian grand slam, both two-game quarter final wins for Carson. So advantage Rocky … but Keller ran through this list of names to take the 2019 Pan American Racquetball Championships title: Coby Iwaasa, Horn, Beltran and Pratt. So if he gets hot, he can get wins.
——————
Possible Qtrs:
– #1 Kane Waselenchuk over #9 Horn; they've only played a handful of times, All Kane wins. Their last meeting was in Florida in April 2018, Kane's first event back after his knee injury, and Horn played a solid game against the hobbling and distracted Kane before losing in two. Kane's got his focus back now, and will try not to look past this match at his possible semis opponent.
– #5 Moscoso over #4 Beltran: they've met twice; once a dominant Beltran win at the 2015 Pan Am games, the other a dominant Moscoso win at the Bolivian grand slam earlier this year. I think we're more likely to see the latter result than the former here; Moscoso has the same shooter mentality as Beltran, but can drive serve with the best of them, keeping Beltran from setting his feet and likely leading to a lot of 3-point rallies on his serve.
– #3 Alex Landa vs #6 Parrilla: Landa has had a nice start to his season; two semis and a quarter, to maintain his #3 ranking for now. But Parrilla matches up well here: he's beaten Landa 5 of the last 6 times they've faced each other going back several years. Parrilla's playing style matches up well with Landa, he can hang with his shots and can retrieve well. I look for Landa to hold serve, but barely. And an upset here would not surprise me.
– #2 Carson vs #7 DLR: Carson waxed a possible disinterested DLR in their last meeting (the season finale in Sarasota in April), but DLR had three straight defeats of Rocky before that and could be looking at this as a way to get his season back on track. Meanwhile, Rocky needs to rebound from his round of 16 loss on the sport's biggest stage; he's still safely in the #2 spot, but needs to continue to make finals to stay there. I like DLR here in the upset.
——————
Projected Semis:
– #1 Waselenchuk vs #5 Moscoso; well, this is what the people want. I think it may happen. A rematch of the US Open final, which featured a tight back and forth game 1 before Kane ran away with it in game 2. What did Moscoso take from that match? Hopefully he took away the need to work on his serving motion so that foot faults don't dominate the conversation surrounding his game. A more consistent serving game with first/drive serves pacing his game will do wonders to help him drive the conversation against Kane. I still think Kane has the upper hand, but cannot wait to see this possible match-up if it happens.
– #7 DLR vs #3 Landa: two old adversaries meet again; i've got them meeting 13 times across pro and Mexican Nationals events over the years, with Landa holding a 6-5 advantage overall. Landa's won their last 5 meetings … but those include two 11-10 wins (including the quarters in Atlanta in September). Point is this: these guys play close every time, they know each other's game, and there's just a knife's edge between them. I will go with DLR getting the slightest of home court advantages and moving to the final.
—————–
My predicted final: Kane over DLR. DLR's sole win over Kane was in the ill-fated 2018 California Open, when Kane hurt his knee the round prior to DLR's meeting and withdrew with the injury that ended up costing him 4 months and the 2017-18 title. They havn't played since the final of the Lewis Drug in January, a 4,2 shellacking by Kane to take the high profile Sioux falls event. I like DLR showing some spunk in this match, perhaps with flashes of brilliance at times, but Kane winning in the end.
——————–
As always, follow IRT for streaming options throughout the weekend, say high to Dean Baer online, and support pro racquetball 🙂
————————–
International Racquetball Tour
LPRT
USA Racquetball
Federación Mexicana de Raquetbol
Federación Boliviana de Racquetball
Federación Costarricense de Racquetball