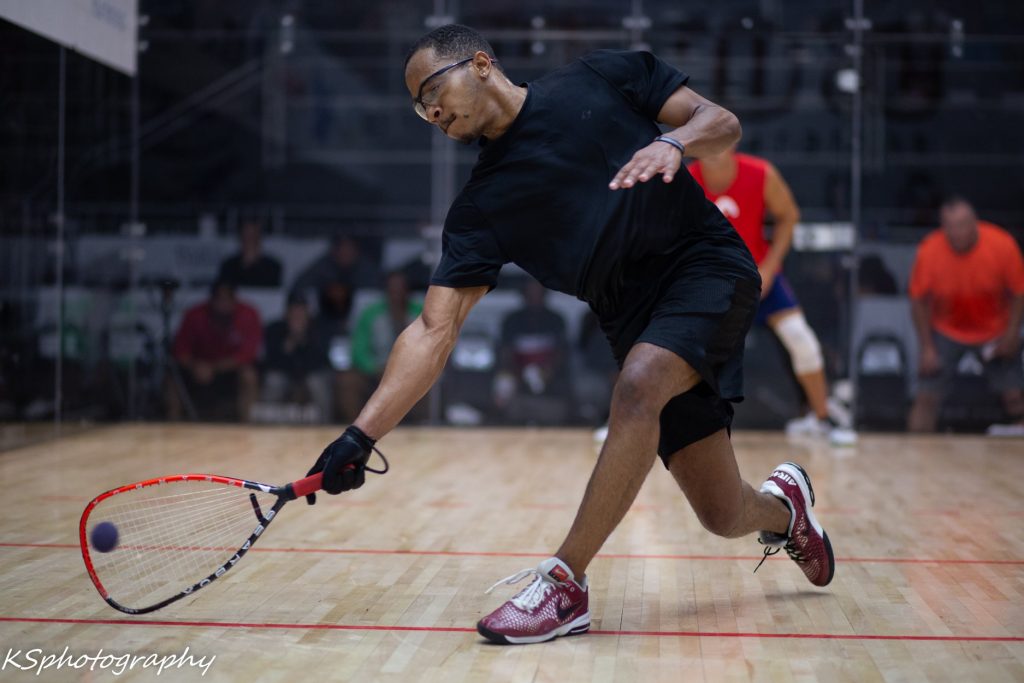 Hello Racquetball fans! There's an IRT Tier-5 event happening this weekend; the 2021 Warhawk Open, so named because Warhawks are the mascot of the host facility, the University of Louisiana at Monroe (ULM). Nearly 70 players have entered this event, the lions share from Louisiana and Texas, and represent a good chunk of the top players from the South West. The Pro Singles draw includes no less than 24 players and play gets started first thing friday morning.
R2 Sports App link: https://www.r2sports.com/website/event-website.asp?TID=37104
Draws are up and online now.
PRS note/reminder: we do not enter non-Tier1s into the database. This review is as a fan of the sport craving live racquetball action
——————————
Notable round of 32 and 16 matches: honestly I don't know the local players well enough to make predictions. I do see some familiar names though in the play ins and look forward to seeing if they can advance. Good luck to frequent and vocal racquetball fans like Parker Ewing, Bryan Satawa, Steve Semones, Lance Hale, Ray Flowers, and the like.

The 8/9 and especially the 7/10 round of 16s look tough, with #7 Sam Hojat projected to take on #10 Kipp Atwell if seeds hold early.
——————————
Projected Qtrs:

If the top seeds hold, here's what your quarters would look like:
– #1 Robert Collins v #8 Daniel Diaz; Collins is a long-time touring vet from Hawaii/NorCal who has been touring full time since 2013. Diaz is a wildcard; he played the Atlanta Tier1 earlier this year and lost two close matches to a couple of touring vets. He was the 2019 Texas state singles champ and could give Collins some grief, but I think Collins advances.
– #5 Bob Jackson has been playing top-level Racquetball for 25+ years: he was qualifying into main draws in the mid 1990s. He is projected to play Texan #4 Zach Williams, who ran to the final of this event last year and should be favored to move on here.
– #3 Destry Everhart is Alabama's #1 player and has a ton of solid wins on his resume; he might face a tough round of 16 against top veteran Texan Lance Hale. In the quarter's he's set to face #6 Brennen Jennings, who has won the last few Texas shootouts he's entered. This could be an upset pick by seed.
– #2 Maurice Miller, this event's defending champ, projects to take on the Hojat/Atwell winner here for a spot in the semis.
Projected Semis:
– #1 Collins v #4 Williams: I think i like the veteran lefty to move on here.
– #2 Miller v #6 Jennings: I don't think Miller is losing at this juncture.
Finals; #2 Miller defends his title over #1 Collins.
——————————-
Doubles review
14 teams entered, including a ton of players who aren't in the singles pro draw. I like the #1 seeded team of Diaz/Jennings to advance to the semis. There they are set to face #4 seeds but defending champs Miller & Miller for a barn burner.
At the bottom, #2 seed Magana/Williams made the final last year and are favorites to get there again, though doubles teams with tough players like Collins and Richard Eisemann are in their side of the draw.
Look for the Millers to repeat and give Maurice the double.
———————————
I'm sure there will be streaming this weekend; Plenty of the participants are regular/frequent participants of the Racquetball facebook groups.
———————————T
agsSponsor linksInternational Racquetball TourUSA RacquetballHashtags #racquetball#proracquetball#irt