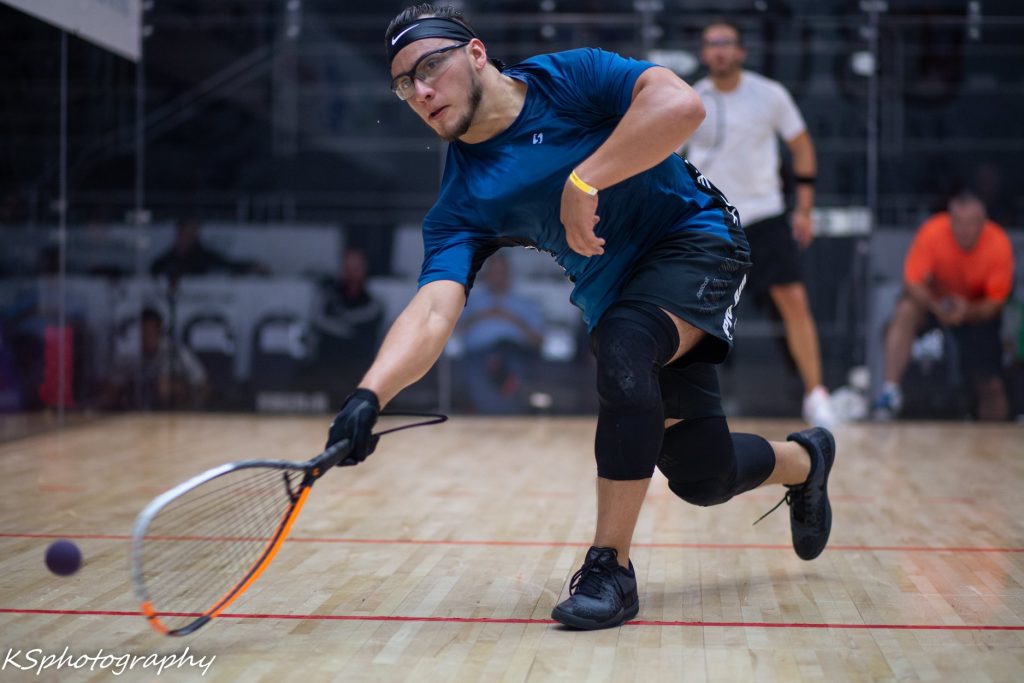 Here's a quick recap of the Bi-National event that was held during last weekend's busy slate of events. It was held in El Paso, TX and (as a lower IRT tier event) managed to draw some top talent into its pro divisions.
R2 Sports App link: https://www.r2sports.com/portfolio/r2-event.asp?TID=31122
———-
Here's a quick recap of the Event:
– The expected final of #1 Eduardo Garay Rodriguez versus #2 Jaime Martell Neri came to pass; neither player was really challenged en route to the final.
Garay topped Jorge Trevino in one semi, while Martel took out Luis Renteria in the other. The lefty Renteria is the current reigning Mexican 14U champ and has a slew of junior national and world titles to his credit; he took out two adult Open players to make the semis. He's one to watch for.
In the final:Martel outlasted the hard-hitting Colombian representative (though of Mexican descent) Garay, winning the singles title (14),13,7.
———
LPRT pro Carla Muñoz Montesinos entered the Men's pro draw here; she advanced a round but lost a close tie-breaker in the round of 16 (the tournament played all games win by two; Munoz lost the tiebreaker 14-12 to solid Mexican Mario Zamora
In the Women's Open singles, Munoz ended up taking the small Women's Pro/Open draw by winning both RR matches on Saturday over Lucia Gonzalez and El Paso's hometown player Cristal Hernández
————
In the Men's Doubles: Munoz and partner Gonzalez upset two men's teams to make the final. They had to default the final to the top Men's team (comprised of the singles finalists Garay and Martell), making Jaime the double winner on the weekend.