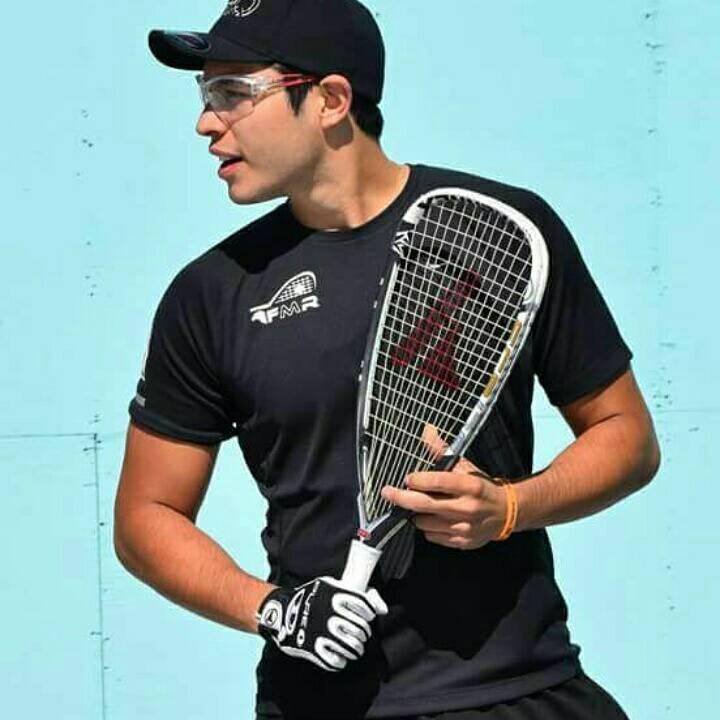 After a down year in 2018 and a website outage that fueled rumors of its demise, the World Racquetball Tour returns to action with its annual event held in conjunction with the most popular amateur event in the land, the 2019 Longhorn Open Racquetball Tournament held on the University of Texas campus in Austin.
Despite falling on the same weekend as the IRT event in Sioux Falls, the WRT pro draw has a solid 22 players, mostly local and Mexico based. We have several WRT regulars and should see a good tournament. As we'll see below the bottom half of this draw is definitely the tougher side, and whoever comes out of it will have well-earned it.
Click here for the r2sports.com home page for the tourney.
Here's a preview of possibly interesting matches by round:
In the 32s…
– Texas native and collegiate player Lukas Le takes on Mexican vet Alexi David Cocco Hayes.
– Alejandro Almada takes on Louisiana native Joseph Lee in an interesting first rounder.
– Underseeded Javier Estrada takes on fellow Mexican Juan Loreto in the first round.
In the 16s, here's some matches of possible note:
– Edson Martinez faces off against long-standing pro Hiroshi Shimizu. Shimizu's first entry in the database was in an IRT event in March, 2002.
– Jordy Alonso takes on the winner of the Hayes/Le match
– #4 seed Eduardo Garay Rodriguez takes on the Almada/Lee winner.
– #3 seed Justus Benson gets a tough draw in his home-town tourney, having to face Estrada in the 16s.
– #7 Alan Natera Chavez kicks off the tourney against another long-playing IRT pro in Shai Manzuri. Shimizu's first appearance on tour was in 2002? Manzuri's first was all the way back in Jan 1997, and he continues to represent Argentina internationally to this day. Amazing.
Projecting the Quarters: we could be seeing some good ball here.
– #1 Jaime Martell Neri is set to face #9 Edson Martinez. This is a winnable match for Martell, but the enigmatic Martinez can put losses on players easily enough.
– #4 Eduardo Garay versus Jordy Alonso; Alonso is improving, but Garay has nearly arrived, with wins over top WRT and IRT pros and should advance here.
– #6 Javier Mar would be my #1 seed if you were seeding this by my rankings; he takes on the equally dangerous #19 seed Javier Estrada. While Estrada has some marquee wins in the past year (Landa, Beltran), Mar is among the world's elite and should advance.
– #2 Alex Cardona takes on #7 Alan Natera. These two are neck and neck in my rankings; Natera getting great wins lately while Cardona's ranking is slipping due to outside interests. This could go either way; i'll give it to the former WRT champ on this day.
Projecting the Semis;
– Martell v Garay: I like Garay's game … but I think Martell wins on this day.
– Mar vs Cardona: An old-school match-up of two of Mexico's best. I don't have them meeting in a pro event since 2015, and a lot has happened since.
Mar takes the match on this day.
Final: Mar over Martell.
—————–
In the doubles draw, I'm going with a #1 vs #2 final, with Mar making it a double on the weekend paring with Garay to take out Martell/Natera.