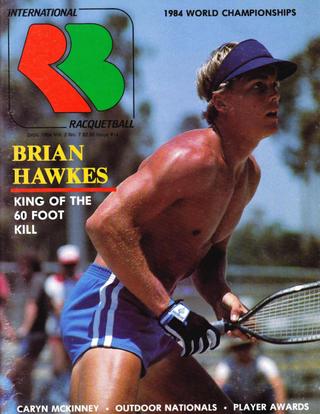 Hello Outdoor Racquetball Fans.
I've recently worked with Brett Elkins, who coordinates the WOR Hall of Fame, to help populate better the Men's historical Outdoor Nationals doubles data in the database. Brett has been working with some of the older pros to try to fill in gaps/holes in the early data to get a complete picture of past winners from the early years.
Meanwhile, I've gone through all available R2sports based tournaments and filled in complete draws from 2007-current. Plus, I transcribed the 2006 draw from a picture someone took of the draw-sheet (John Ellis maybe? I cannot remember where I got it from but thank you to whoever had it). This has resulted in 325 Pro doubles matches newly entered into the database.
Here's some reports that show the newly entered data:

– http://rball.pro/3FCE81 This report shows the Quarters/Semis/Finals for all Men's Pro Outdoor Nationals tournaments dating to 1974. It shows how we had full draw-sheets from 2019-2006, plus the 1980 tournament (courtesy of Steve Belmonte).

– http://rball.pro/B02D9AThis just shows the final and is a bit easier to read, especially on a cell phone. As you can see, there's still a few holes: we don't know who won at all in 1981, and we don't know who Hawkes' partner was for his early titles.
Based on known data, who holds the most Outdoor Nationals doubles titles?
– Brian Hawkes: 8
– Greg Solis: 6
– Craig "Clubber" Lane: 6
– Rocky Carson: 5
– Robert Hoff: 5
– Kevin Booth: 5
– Paul Olson: 4
– Mark Harding: 4
– Mike Peters: 3
– Josh Tucker: 3
– Dave Genevay: 3
– Dan Southern: 3
Fitting that the king of Outdoor holds this record to go along with his 20 Outdoor Nationals singles titles. The rest of this list is dotted with Hall of Fame outdoor players from the sport's long history playing in Huntington Beach & Costa Mesa.
As always, if you have old drawsheets or information, please reach out so we can input it.