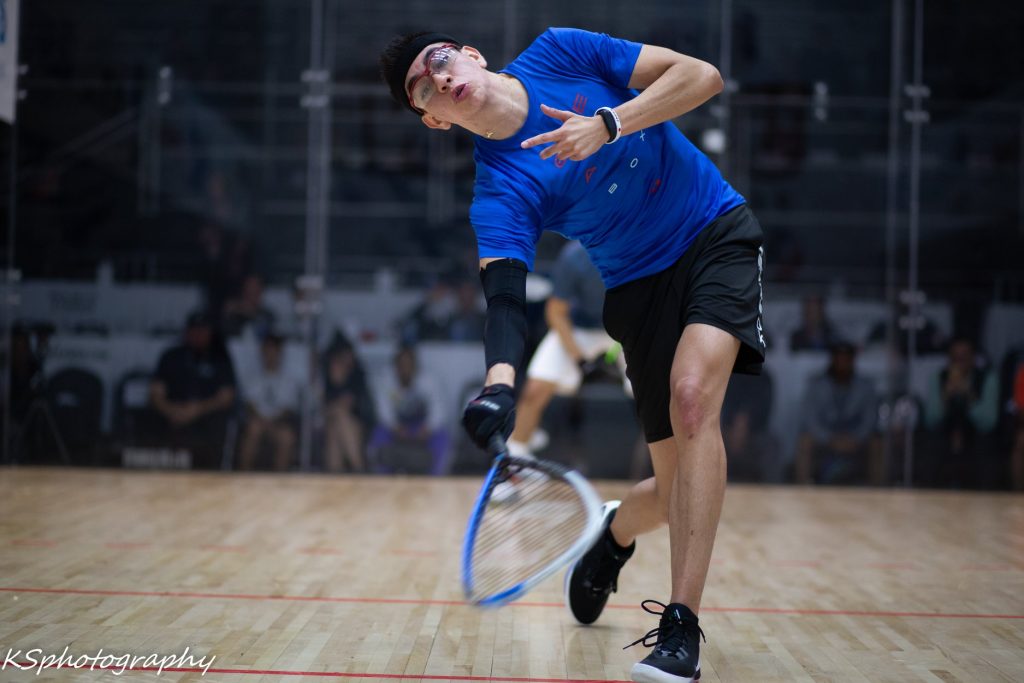 RKT hosted a solid event in San Luis Potosi over the weekend. The 2019 San Luis Potosi open. The draws weren't online: thanks to Lalo Portillo for emailing me a picture of the draw so that I can do this recap.
Lets recap the Men's singles event:
In the 16s, just two upsets by seeds both in the typical spots (8/9 and 7/10 matches):
– #1 Andree Parrilla took out #16 Rodrigo Nino
– #9 Jordy Alonso got a nice win over #8 Christian Longoria.
– #5 Javier Estrada took out #12 Andres Trejo
– #4 Javier Mar beat #13 Emir Mtz, fresh of an appearance at the junior worlds.
– #3 Rodrigo Montoya Solís took out Cristhian Sanchez Rico in two.
– #6 Alan Natera Chavez defeated Saul Rivera in two.
– #10 Alejandro Romo took out the youngster Elias NIeeto Zedalav in two closer games.
– #2 Lalo Portillo99 defeated Diego Gastelum in two.
These results setup some really solid quarter finals.
– #1 Parrilla took out #9 Alonso 9,6
– #4 Mar handled #5 Estrada in two games 5,6 to avenge a loss in an RKT event earlier this fall in Mexico City.
– #6 Natera got a solid win over Montoya 10,9. These two have split matches evenly against each other all year.
– #2 Portillo crushed the upset minded Romo in two.
In the semis, we got the 1-2 final we sought.
– #1 Parrilla took out #4 Mar (13),10,9. Despite the seeding (which was done with IRT points b/c this was an IRT sanctioned event), this is an upset in my book.
– #2 Portillo advanced with a solid two game win over Natera 12,12 (this may have been 2,12; the handwriting on the draw is pretty scratchy). Either way, this is not the first time in 2019 that Portillo has beaten Natera in SLP on home soil.
In the final:
– #2 Portillo got one of the best wins of his career, topping #1 Parrilla (13),12,5 to take the event.
—————-
This event was purportedly an IRT Tier 5 event, so the players will get a bit of a ratings bump ahead of next weekend's IRT event in Oregon. It won't be enough for Portillo to eclipse Samuel Murray for 8th place on the tour, but he's well on his way to that goal.
——————–
Next up! IRT Tier 1 action in Oregon, with one of the better events of the year.
International Racquetball Tour
RKT
Federación Mexicana de Raquetbol