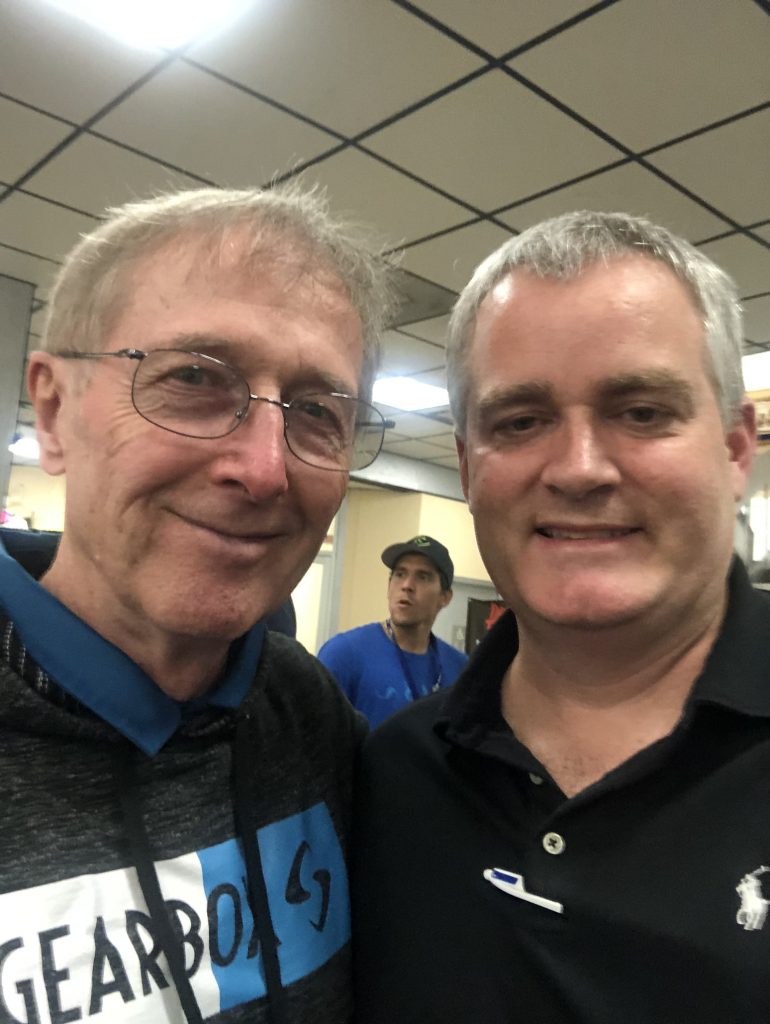 My thoughts tonight are with the Toyne family. We found out today that long-time scion of the DC-area racquetball family has passed. Anyone who played tournaments on the east coast, or who knew the old "Team Ed" group, and a good chunk of the global racquetball community knew Wayne Toyne and knew what a special person he was.
For me personally, I probably first met Wayne upon moving to Arlington in 1998. We worked together for years helping run tournaments in the DC area; the older picture in this post is circa 2001, from one of the long nights we used to put in at Ed Willis' house to organize draws ahead of big tournament weekends. Wayne's primary role on these late nights was mostly moral support and helping to eat the chinese food we ordered (hence the picture of him eating a piece of crab rangoon). In reality he was a long time organizer, promoter, and volunteer for the sport far and wide.
The more recent picture was from the International Racquetball Tour stop in Laurel, MD in September. Wayne looked the same to me in 2019 that he did in 2001; I never gave any thought that I'd experience the day when he left us.
It was a pleasure knowing you Wayne, and I'll miss you.