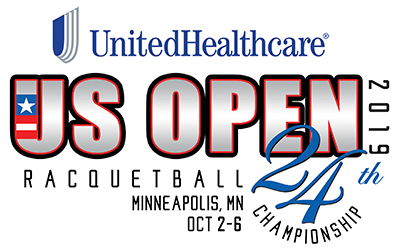 Hey rball fans! Before we do previews of the big event, I wanted to do a quick run-through of the US Open-specific reports that are available at the website.
Here's a quick run through the reports. All the links below are available on both IRT and LPRT sites but the URLs will default to the IRT. And i've thrown in some fun trivia along the way.
—————–
– US Open Participation Summary: Historical summary of all Participants in the US Open. http://rball.pro/C1040F
Rocky Carson will be participating in his 23rd US Open this weekend; per our records he's only missed one (and he very well may have played in it; we only have the main draw in the database for the 1997 US Open; if Rocky played but didn't qualify he's made every one). On the ladies side, Cheryl Gudinas will be making her 21st appearance this year, moving into a tie for 1st all time among women with Susy Acosta.
– US Open Draw Sizes: Draw Sizes for the US Open (1996-present). http://rball.pro/ADFFEF
This year's Men's pro draw of 94 is the biggest draw we've seen in a decade and dwarfs last year's 69 entries. On the ladies side, the pro draw of 41 players is right in line with the last few seasons of participation. The peak of participation for both the Men and the Women was in 2003 (110 men, 50 women).
– US Open Tourney Qtrs/Semis/Finals historically: Historical summary of Q/S/F Participants in the US Open (1996-present). http://rball.pro/70639E
– US Open Results Summary: Summary of US Open-only finishes, all players. http://rball.pro/5945F3
Only 11 men in the history of the event have even made the final of a US Open; Kane Waselenchuk of course has 14 titles. On the ladies side just 10 players have even made a US Open final, with Paola Longoria owning 9 titles.
– Ages of all US Open Winners: All US Open Winners with Age of winner. http://rball.pro/D204C8
In one of my more interesting factoids, Kane is simultaneously the youngest and the oldest ever Male US Open winner. On the ladies side, Longoria is youngest winner (at the age of 19 in 2008), while Gudinas is the oldest winner, taking the title in 2004 at the age of 37.
Lastly,
Dean DeAngelo Baer had a great new suggestion to add for this year; US Open-specific W/L records per player. So, you can select "Player W-L in US Open" report per player to get just isolated W/L records at the biggest event on the stage.
Here's kane's US Open only W/L: http://rball.pro/39C5FF . As you might imagine for someone who has won the last 14 US Open's he's entered … his W/L record is pretty solid. He's 85-3 lifetime in this event. Here's Paola's record: http://rball.pro/514386 . She's 60-7 in this event.
—————-
Hope you enjoy!
UnitedHealthcare US OPEN Racquetball Championships
International Racquetball Tour
LPRT