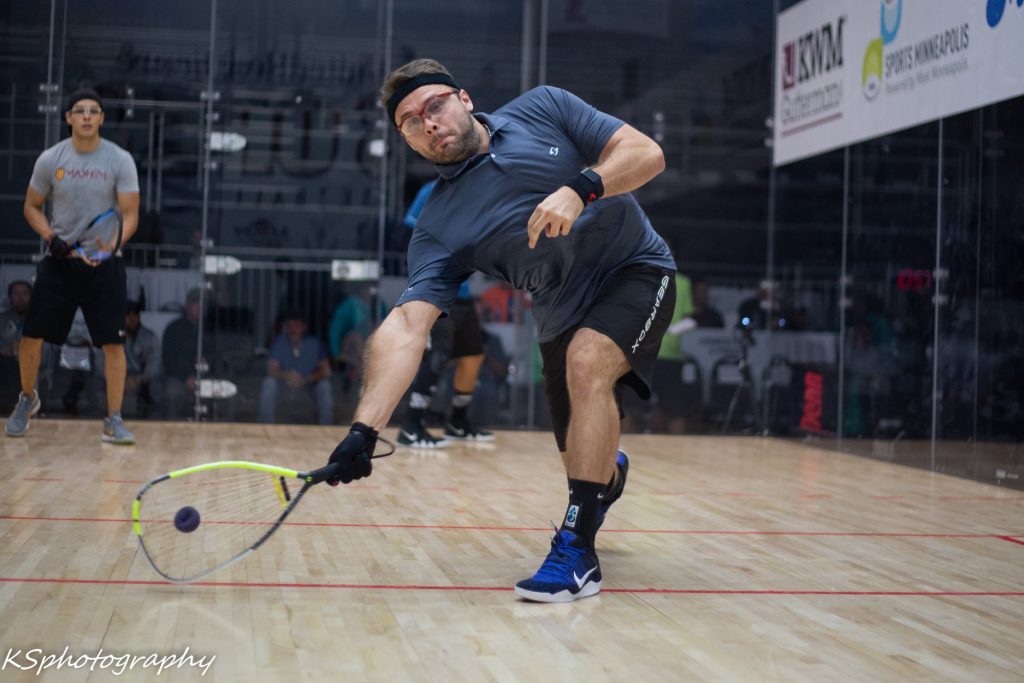 While the US was recovering from a long holiday weekend, the Canadians were holding the first of their three national-level events used to select teams for next year's international events. This past weekend's event was held in Edmonton, AB, CAN.
R2 Sports App link: https://www.r2sports.com/website/event-website.asp?TID=31345
————-
In the Men's Open, IRT top 10 player Samuel Murray continued his dominance over Canadian men's racquetball, running to the title without giving up more than 8 points in a game, defeating #2 seed Coby Iwaasa in the final 5,8.
Murray has not lost in a top-level Canadian event since the final of the 2017 nationals and remains in pole position to continue to represent Canada at next year's slate of IRF events (which will include PARCs and Worlds).
—————
In Women's Open, former LPRT top player Frederique Lambert took time off from her new Medical career to take the Women's Open over #2 seed Christine Rchrdsn. Lambert has not lost a top-level Canadian event herself since 2014, though she's had to take an understandable step back from competition with the commencement of her new career.
—————–
PRS doesn't load these National team qualifying events into the database, but we do have them captured and staged for possible future use.
Congrats to your winners on the weekend.
—————-
Racquetball Canada
International Racquetball Tour
LPRT
International Racquetball Federation – IRF