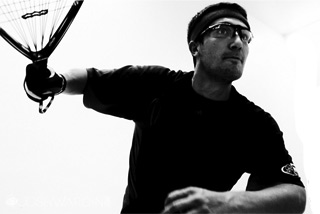 Congrats to the winners on the weekend:
– Men's Pro singles: Charlie Pratt
– Open doubles: Iwaasa/Brayley
– Women's Open singles: Hollie Scott
—————-
Here's a recap of the Men's pro draw.
In the play-ins, Rich Carver, Tyler Thielen, Gavin Usher, Garrett Tyler, Mitch Brayley and Cody Mattucci advanced to face top seeded touring players.
In the 16s, seeds held perfectly chalk; #8 Andrew Gale took out #9 Hr Coein two tight games, #5 Justus Benson was stretched a bit by Carver, but all top 8 seeds advanced in 2 straight.
In the Quarters, again we saw the draw go chalk:
– #1 Sebastian Franco dominated #8 Gale
– #4 Charlie Pratt took out #5 Benson in 2 straight forward games.
– #3 Mario Mercado was challenged a bit but took out #6 Dylan Reid in two game 8,11
– #2 Rodrigo Montoya Solis played well and beat #7 Coby Iwaasa in two games that weren't as close as I thought they'd be.
In the semis:
– #4 Pratt took out #1 Franco in one semi 8,7. Pratt remains perhaps the most dangerous non-full time touring pro in the world, with a slew of solid wins, a semis finish in Portland last season, and a finals appearance at the 2019 PARC.
– #2 Montoya beat #3 Mercado in the other semi in two straight forward games, avenging a loss in the Pan Am team competition.
In the final, Pratt again took out a favored player in Montoya, playing more consistent ball and putting away opportunities to win the title 12,9. I thought Montoya struggled with accuracy early and then struggled to maintain his focus as he battled calls that didn't go his way on top of the ever-consistent Pratt.
—————-
Women's Singles recap:
#1 Hollie Rae Scott beat local player Laurie Dreneck in one semi, and #3 Linda Tyler beat #2 seeded Ceci Orozcoin the other.
In the final… #1 Scott took out Tyler in two games for the title.
—————–
Open Doubles results: the Canadian duo of Iwaasa and Brayley took out Josh Doniak and Mercado in the final.
—————–
Congrats to all the organizers for bringing pro racquetball to Montana. Thanks to Matthew Ivar Majxner for sending me draw sheets and results and helping me write the preview and this summary….
Next up? Three big events next weekend:
– International Racquetball Tour's first Tier 1 of the season is in Atlanta, where we'll likely see at least 5-6 of the Montana competitors in action.
– LPRT will be in my home state of Virginia as Paola Longoria goes for her 100th career pro title (I'll be there at the tournament Friday for the round of 16 action)
– the European Racquetball Federation's 20th annual European championships are being held in Germany. I've never loaded up the European champs, but may put in some place holders into the International Racquetball Federation – IRF match database.