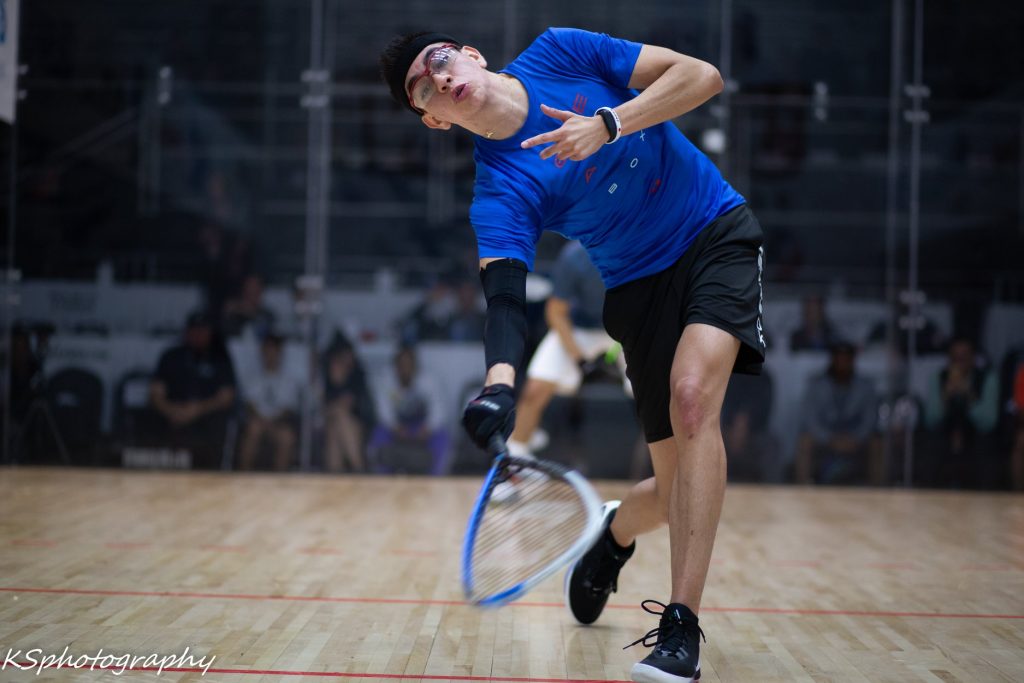 Congrats to your winners on the weekend:
In Minnesota:
– Singles: Eduardo Portillo
– Doubles; Blake Hansen/John Goth
In Pueblo:
– Singles; Kane Waselenchuk
– Doubles; Adam Manilla/Nick Riffel
R2 Sports App home page for events:
– Minnesota: https://www.r2sports.com/website/event-website.asp?TID=31350
– Pueblo: https://www.r2sports.com/website/event-website.asp?TID=32062
A note; lower tier IRT events are not stored in the PRS database, so no PRS reporting here.
——————
Here's a recap of the Minnesota event:
In the Quarters, the top 4 seeds (all IRT regulars) all advanced as expected. Minnesota amateur Lee Meinerz pushed #4 Justus Benson 12,13, and Iowa amateur Blake Hansen pushed #3 Sam Bredenbeck 11,9.
In the Semis, the top two seeds both advanced with relative ease. #1 Lalo Portillo99 cruised past #4 Benson 2,3 while #2 Jake Bredenbeck advanced past his brother Sam 5,8.
In the Finals, Jake took game one, but then Lalo found another gear to take the second game 15-8 and then dominated the tie-breaker to take the title (12),8,0.
In the doubles, Blake Hansen and John Goth took out two teams featuring IRT touring players to take the title, beating the Bredenbeck brothers to take a well-earned title.
—————————–
Here's a recap of the Pueblo Event:
The 31-man draw went mostly to form to the quarters, with two minor upsets in the 8/9 and 7/10 matches by seeds. #9 Matt Melster took out #8 A.J. Fernandez to earn a shot at the King, while #10 Andrew Clarke upset #7 seeded Kerry McLain (no relation to John McLain of "Die Hard" fame apparently) to earn a shot at the #2 seeded Montoya.
In the quarters:
– #1 Kane Waselenchuk cruised past Melster 1,4
– #4 Adam Manilla cruised past his good friend and frequent doubles partner Nick Riffel 13,3.
– #6 Erik Garcia was leading in the breaker of a close match against #3 David " Bobby" Horn] when he had to retire with an injury.
– #2 Rodrigo Montoya Solís cruised past New Mexico's Andrew Clarke 3,6 to move on.
In the semis:
– Kane took out Manilla in a rare meeting with a fellow Lefty 7,6. Its been nearly a year since he faced a lefty on the court (April 2019 against Thomas Carter).
– Rodrigo handled Garcia 7,6 to move into the final. Both players hit with a ton of pace, but Montoya was able to manage the match to move into the final.
In the final, Kane took a friendly, entertaining shot-maker's paradise 9,6 for the delighted crowd.
In the doubles: Manilla/Riffel took out #1 Horn/Garcia in the final after topping the Montoya-led team in the semis.
—————–
Thanks to all who did amateur broadcasting on the weekend so we could watch along. Too many to mention, but lots of fans streamed, plus the IRT setup a rudimentary streaming station in Minnesota to help out.
——————
Next up? KWM Gutterman in Chicago! Preview coming out tomorrow or the next day, as soon as the brackets are released.
——————-
tags
International Racquetball Tour
USA Racquetball
Federación Mexicana de Raquetbol