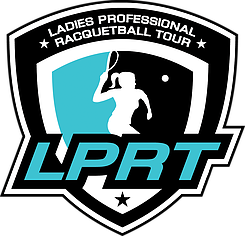 LPRT UnitedHealthcare US OPEN Racquetball Championships
We're to the business end of this big tourney now; lets take a look at yesterday's quarters and project out the semis.
Three of the top four seeds are through, and the fourth player through was really no surprise to those watching the women's world game these days.
– #1 Paola Longoria made quick work of #8 Argentinian Natalia Mendez 2,1,4.
– #12 Gaby Martinez "upset" #4 Alexandra Herrera in four close games, though this was probably the expected result based on Martinez' win at IRF Worlds in August.
– #3 Samantha Salas Solis continued her recent form over #6 Rhonda Rajsich, winning in four games.
– #2 Frederique Lambert got a solid win over the upset-minded Bolivia Yazmine Sabja Aliss, reversing their historical h2h record.
Semis Preview:
– Martinez gets another shot at Longoria; she got the win at Worlds, but then fell in the first LPRT event of the season at this same gate. I suspect Longoria is "up" for this match again and moves on.
– Despite being the higher seed, Lambert is just 4-12 lifetime against Salas, which included a 3-game domination at the LPRT season opener. Salas moves on to setup yet another finals rematch with Longoria.
Finals prediction: Longoria over Salas in their 47th h2h meeting on tour.