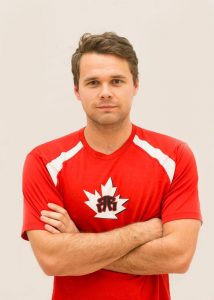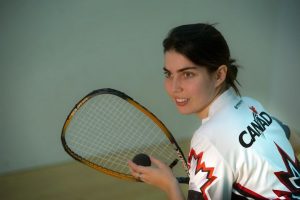 During the Thanksgiving weekend in the US, there was good racquetball being played both north and south of the border. First tourney Review: the Canadian National Singles Selection event #1.
R2sports draw link: http://www.r2sports.com/website/event-website.asp?TID=29942
I have been capturing these Canadian National selection events, as well as Mexican Selection events into my staging data but have not loaded them to the Amateur database. Instead the Amateur database just shows the champions of the annual "National" tournaments. Especially with the Mexican selection events (which determine who has been going to international events instead of the National champs as of late), i'm debating whether to enter the data into the database since they're top-level competitions. I'm open to suggestions.
In the meantime, congrats to Samuel Murray and Frederique Lambert on their wins on the weekend. both entered as #1 seeds and pretty much the current unquestioned #1 players in Canada. There were few surprises in the draws, which mostly went according to chalk. Notable results to me:
– Pedro Castro just barely squeaked by Nicolas Bousquet 15,14 in the 4/5 seed quarter; very close matches. (Note: Canada plays win-by-2, so that score isn't a typo; final score was 17-15, 16-14).
– Tim Landeryou committed Canadian racquetball fratricide, ousting his younger brother James Landeryou in the quarters.
– #2 seed Coby Iwaasa took the first game off of Murray in the final before falling in a rematch of the 2018 Canadian Nationals final. Iwaasa played great at Worlds and made the final of the WRT event in Calgary last month and looks to be nearly fully returned to the scene after a 3 year layoff.
On the Women's side:
– Danielle Drury took out #4 seed Alexis Iwaasa in the quarters; the sole deviation from chalk seeding in the event.
– #3 seed Christine Richardson was not able to follow-up on her career amateur best result and fell in the semis.
– The Ageless Jennifer Jen Saunders made the final, losing in two to Lambert. Saunders has made the final of Canada Women's Nationals an astounding EIGHTEEN straight years, winning 10 of those 18 finals.
These two results are big first steps for Murray, Lambert, Iwaasa and Saunders qualifying for the big 2019 international events. The annual Pan American Racquetball Championships of course, but the big event of 2019 is the quadrennial Pan American Games, which are including Racquetball for the 6th time in event history.