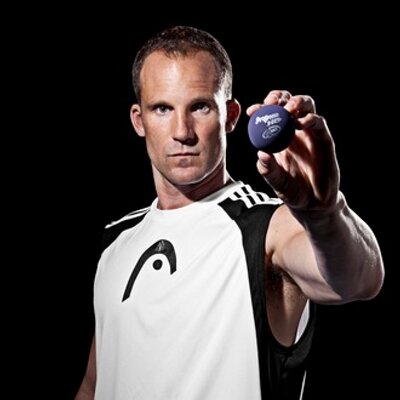 Thanks to our team's results at the 2019 Pan American Racquetball Championships in April, which also served as a qualifier for the 2019 Pan Am games, the US delegation gets 3 Men and 2 Women.
See http://www.internationalracquetball.com/xviii-pan-american…/ for that announcement and for the team sizes.
USA Racquetball announced the official 5-member team over the weekend. Congrats to:
US 2019 Pan Am Games Men's team:
– Rocky Carson, Jake Bredenbeck, Charlie Pratt
US 2019 Pan Am Games Women's Team:
– Rhonda Rajsich, Kelani Lawrence.
See https://www.teamusa.org/…/USAR-Names-2019-US-Pan-American-R…for the announcement.
Rocky gets a chance to defend his two straight running Pan Am games titles; he was the 2011 and 2015 singles champion.
This limited number of players on the US team leads to some interesting decisions:
– Thanks to 3 Men players … one player is pulling double duty playing both Singles and Doubles, while one player only gets to play doubles. Looking at this delegation, i'll guess that its Rocky & Jake who play singles, and Jake/Pratt who play doubles.
– Thanks to just 2 Women; they both have to play both singles and doubles … and they are a "forced" doubles team who may very well have never played before. I have no record of Rhonda and Kelani playing doubles together … so they'll have to get some practice in.
————
Now for some discussion, because the selection of Rocky may be a bit controversial.
After the 2019 National singles results, the official US National team standings sat as follows on this page:
According to the US National team standings, the 3-man Men's team should be:
– Jake Bredenbeck
– David Horn
– Charlie Pratt
Rocky Carson did not enter National Singles, and dropped to 4th in the standings … enough to keep him in the team discussions, and thus enough to make him eligible for his eventual selection. The US committed has selected Carson over Horn, which seems unfair given Horn's pedigree and participation. Of course, this writer doesn't know if Horn had a conflict and had to bow out, or if the committee made a judgement that Carson (who is inarguably the better player) was a better selection to bring back a medal in Peru.
This decision is also interesting to me because:
– Pratt as a singles player has made the finals of the last two international events he's entered.
– Jake and Horn are frequent doubles partners, and represented the US in two recent Pan American Championships.
– Carson is the 2x defending singles champ and still the 2nd best player in the world.
So it'd make sense to have Jake and Horn play doubles together, and it'd make sense to have both Carson and Pratt play singles. But … the team only got 3 spots, costing the team its preferred/full delegation. It will be interesting to see how the men's team lines up.
On the Women's side:
– Kelani Lawrence
– Rhonda Rajsich
are 1-2, with Hollie Rae Scott close behind. Then there's a size-able gap to the 4th ranked US player at current. But, only two players can go. Lawrence had to miss out the last time she qualified to represent the US internationally due to prior commitments (she got married the same weekend as the event) and isn't missing out again.
In the end though, the selection of Rhonda and Kelani are supported by results on the court and are the best two US female players right now.
POST PUBLISHING UPDATE: the roles of the players were announced just ahead of the event, and Rocky is only playing doubles. That means no chance for him to defend his 2x title. An odd choice Rocky has made, not to attempt to compete for the Singles team spot.
Rocky: Doubles only
Pratt: Singles and Doubles
Jake: Singles only
Rhonda and Kelani: singles and doubles.