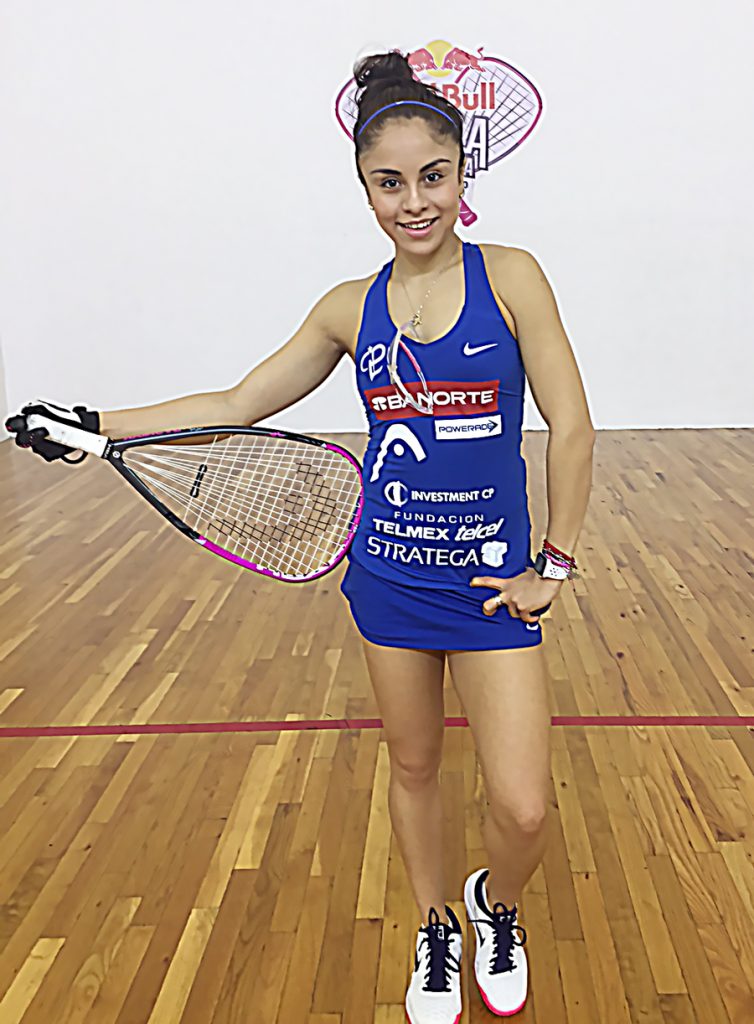 A busy weekend for racquetball includes the 2nd LPRT event of the season, the LPRT by the Beach in Chesapeake, VA.
Hosted by women's racquetball legend Malia Kamahoahoa Bailey, its the first time the Ladies pros have ever been to the area, and the its the first time pro racquetball has returned to the Virginia Beach/Tidewater area since April 2006 (when the IRT had a stop for a couple years at the same host club).
R2 Sports App link for the event: https://www.r2sports.com/tourney/home.asp?TID=30697
Of note for this weekend: Paola Longoria goes for her 100th career Women's Pro event win, an amazing accomplishment, and more than double any other known win total for women's pros in the history of the game.
Who's here and who's missing: 9 of the top 10 are here (missing only #7 Amaya Cris), and then four from the ladies ranked 11-20 are present (missing several part-time players or Bolivian-based players who only sporadically travel). 20 total pros are in the singles draw,
Lets preview the singles draw:
Post publishing Note: clearly the hurricane has caused some travel issues; #4 Alexandra Herrera dropped out, basically forcing a complete redo-of the draw from #4 downward, so basically this post and analysis is now moot.
In the round of 32:
– #16 Leona Parrilla vs #17 Erin Rivera: Parrilla continues to work her way back, this time setup to run right into #1 Longoria in the 16s.
– #13 Adrienne Fisher Haynes vs #20 Malia Bailey; Malia finished in the top 3 three straight seasons in the early 1990s, including two tourney wins, and has just one pro appearance since 1993 (a round of 32 loss in Gaithersburg, MD in 2006). Can she take out the regular touring pro Haynes? Kelani says Malia's still playing tough …
– #15 Kelani Lawrence vs #18 Amie LeBrun Brewer: The reigning US national champ and daughter of Malia takes on a tough local Virginia player in Brewer, who's working her way back from injury.
In the 16s:
– #1 Paola Longoria vs #16 Parrilla: Longoria kicks off her run to 100 against former top 4 player Parrilla, a tougher match than normally expected in the 16s.
– #8 Masiel Rivera Oporto vs #9 Adriana Riveros: these two met twice last year, with Rivera getting a career win over Riveros at the Bolivian grand slam. I think Riveros advances here.
– #7 Nancy Enriquez vs #10 Brenda Laime Jalil; they've met in the 16s now three tourneys in a row; two weeks ago Enriquez triumped 11-7 in the breaker; can Laime break through?
Qtrs projection:
– #1 Longoria over #9 Riveros
– #5 Rhonda Rajsich over #4 Alexandra Herrera: i'm playing a hunch that the 3-game format will favor Rajsich here.
– #3 Maria Jose Vargas Parada over #6 Natalia Mendez Erlwein; the two Argentinian doubles partners renew their now frequent singles rivalry; they played each other in 5 consecutive pro/IRF events last season. Vargas is 5-0 over her teammate; she makes it 6-0h ere.
– #2 Samantha Salas Solis over #7 Enriquez
Semis:
– #1 Longoria over #5 Rajsich
– #3 Vargas over #2 Salas: this is now suddenly the most compelling match on tour; Salas had been dominating the head to heads lately, including three straight semi finals wins in the last three pro events of last year, but Vargas took a tense 11-9 win in the semis of the season's opener to make a statement on this season. Expect another barn burner, and i'll go with another tight Vargas tiebreaker win.
Final: Longoria vanquishes Vargas for her 100th.
——————-
Quick doubles preview:
The #1 world team of Longoria/Salas looms large over this 8-team draw, missing the 2nd best team of Herrera and Montse Mejia due to the latter's missing this event. I'd expect #1 vs #2 in the final, with the Mexican pair taking on the Argentinian national team of Vargas/Mendez, with a Mexican victory.
——————–
Look for streaming in all the regular places by following LPRT. Timothy Baghurst will be in town to broadcast, and I hope to get there for at least the friday matches, being that its in my home state and all.