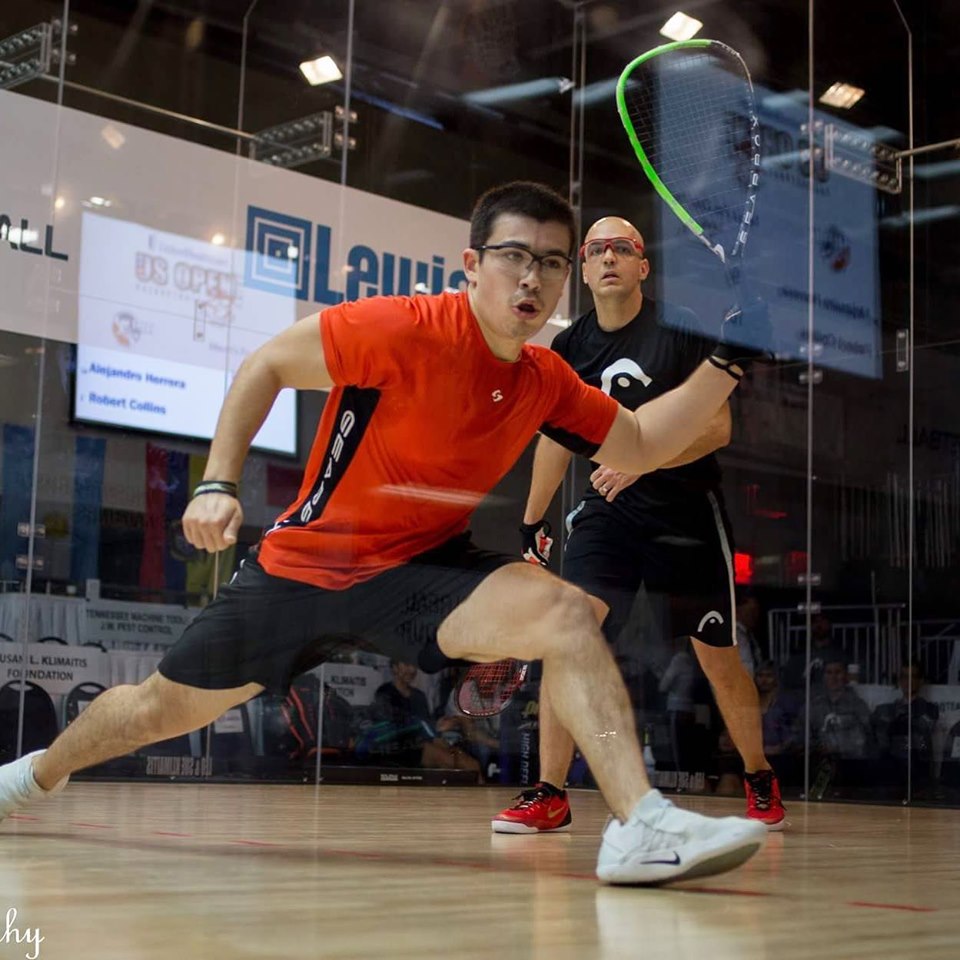 Congrats to your Pro winners on the weekend:
– Singles: Robert Collins
– Doubles; David Diaz & Brennen Jennings
Both #1 seeds hold on and take the titles over strong fields. A great tournament for a non-resident of the Texas/Louisiana corridor to see some of these players play for the first time live.
R2 Sports App home page for event: https://www.r2sports.com/website/event-website.asp?TID=37104
——————
Lets review the notable matches in the Singles draw.

In the 32s, there were a few upsets by seeds and some notable winners advancing on.
– #9 seed Michael Magana / Realtor advanced over Bryan Satawa to setup a great 8/9 matchup in the 16s.
– #12 Cole Sendrey, playing in (I think) his age 16 season, topped Steve Semones to move on.
– #22 Paul Julbes upset #11 Ray Flowers.
– #20 Ted Alvendia upset #13 Kenneth Fletcher.
– Long-time top Texas amateur Lance Hale, the 2019 Texas Male Player of the Year, advanced in two tight games over Bradnado Turnquest 13,12.
– #23 Michael Perez upset #10 Kipp Atwell in two.
—————-
In the 16s, we got the top 8 seeds starting up and immediately some upsets.
– #1 Robert Collins got his tourney started with a two-game win over #16 David Anastasio 2,2
– #8/#9 matches are always fun and this was too, one of just a couple of round of 16 match to go tiebreaker. #8 Daniel Diaz, a commercial airline pilot based in Monterrey, flew into town and advanced past #9 Magana but not without getting stretched. Magana came from way down in game two to take it 15-14 and force a breaker. Diaz cruised in the 3rd to win 3,(14),3.
– #5 Long-time tourney player Bob Jackson] was upset in the first match of the 16s by junior Texan Sendrey 11,2.
– #4 Zach Williams advanced in two over #20 Alvendia.
– #3 Destry Everhart ran into a frequent southwestern local rival in Hale and advanced in two games 2,5.
– #6 Brennen Jennings survived a strong push from #22 Julbes, who saved match point against in game two to force the breaker. Jennings got hot and ran off 6 unanswered points to take the 3rd 11-6. Final score 12,(14),6
– #23 Perez provided the biggest upset of the round, recovering from a 15-3 first game defeat to take out #7 Sam Hojat in the breaker. Two wins in an IRT pro event for Perez, who seems like he just moved up to open.
-#2 Maurice Miller got his title defense started with a straightforward win over #15 Craig Clement Jr. 4,1.
—————-
In the Quarters:
– #1 Collins overcame some really spirited play and some amazing diving gets to advance past #8 Diaz 9,14. The pandemic has been great for Collins' facial hair game; he's rocking a look that can only be described as, "extra in a saloon shootout scene."
– #4 Williams topped the junior Cinderella Sendrey 5,8 to make the semis.
– #6 Jennings and #3 Everhart played about as close as you can play, going toe-to-toe with shot after shot. The Texan came out on top of the Alabama #1 in the end, with Brennen advancing (14),14,7.
– #2 Miller stopped the upset run of #23 Perez in the quarters, advancing in two straight 9.6. Great showing by Perez on the weekend.
—————
In the Semis
– #1 Collins cruised past #4 Williams 6,8 to make the final. Collins pushed the tempo all game and kept the pressure on Williams.
– #2 Miller had his hands full with #6 Jennings, who seemed to improve round after round in this event and nearly took out the semi-regular touring pro. Miller won a back and forth tiebreaker match 12,(12),7.

In the Finals, Collins took two close games from Miller and surprised this pundit, winning the draw 13,13. Good solid win for Collins, who really was hitting the ball well all weekend.
—————-
Doubles review

Three of the four top seeds held to the semis, but three of the four quarters went breaker. Quarter final results:
– #1 Diaz/Jennings took out the all-Texas Perez/Hale team
– the #4 Miller Father/son team took out the #5 Sendrey Father/Son team
– #3 Richard Eisemann/Jubles went 11-9 to take out IRT touring pro Collins playing with Tom Provan.
– #2 Magana/Williams lost to the the travelling North Carolina pair of Chris Thomas and Eric New for the round's only upset.
In the semis:
– #1 Diaz/Jennings played two solid games to advance over the Atlanta-based Miller team, a match that was delayed for quite a bit due to participants playing their singles semis.
– #3 Eisemann/Jubles continued to show why they're a heck of an age-group team, advancing to the final with lethal power and a great lefty/righty combo. Eisemann is a long-time top age-group player and certainly did not play like a man turning 60 in a few weeks.
In the final, the two younger players outlasted their rivals 7,9 to take the title. Diaz/Jennings d Eisemann/Jubles for the title.
—————-
Men's Open, other draws
– Men's Open was a pro consolation drop down, won by Sam Hojat, who took four straight 2-game victories and topped Parker Ewing in the final.
– The 19-person Men's A draw was taken by DAVID Anastasia].
—————–
Thanks for all who streamed on the weekend: Steve Semones, David Anastasio, Brennan Jennings, Destry Everhart, Lance Hale, Sean Duffy, Tom Provan and others who I may have missed. It's great to see live racquetbal!Thanks to the Tourney Directors Mark Thompson and Raj Bajari for putting this event on!
——————
Next up? The next scheduled Pro event will be the Sweet Caroline LPRT event the first weekend of May in South Carolina. World Singles & Doubles just got pushed back to perhaps August, which puts the next IRT event perhaps not happening until then. USAR National festival is the first two weekends of June, and in the interim we'll cover some major WOR events as they happen.
——————-
Reminder to Players! Please like and follow this page so that when I tag you, you see it. Facebook will only retain tags of people that like/follow a page, which means lots of you are not getting the notoriety of getting tagged and noticed on FB.
——————-
Sponsor linksInternational Racquetball TourUSA RacquetballHashtags #racquetball#proracquetball#outdoorracquetball#irt#lprt#wor