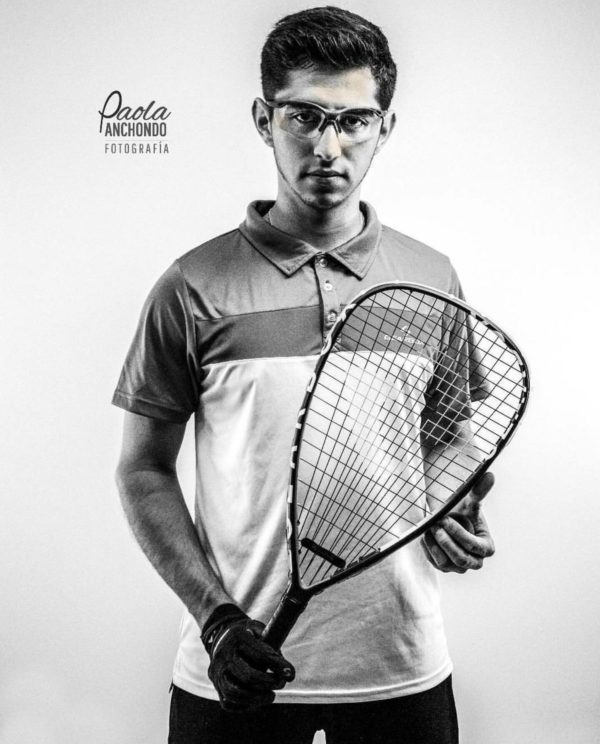 Part 1 focused on the two pro singles draws; this one covers the three main doubles draws.
Congrats to your winners on the weekend:Mixed Pro Doubles: Rodrigo Montoya Solis / Samantha Salas Solis
Men's Open Doubles: Rodrigo Montoya & Javier Mar
Women's Open Doubles: Jessica Parrilla & Montserrat Pérez
R2 Sports App home page for event: https://www.r2sports.com/tourney/home.asp?TID=30515
---
Quick commentary on the divisions…
In Mixed Pro, the #7 seeded Montoya/Salas blitzed through the draw, dominating every one of their matches save for their match against my pre-tournament favorite Alvaro Beltran & Montse Mejia. I think its safe to say that the pairing of Montoya and Salas, which comprises the reigning World and Pan Am Games doubles champion in Montoya and a woman in Salas who has won no less than 33 pro doubles titles should have been seeded higher.
They topped the #8 seeded team of Sebastian Fernandez and Alexandra Herrera in the final. Patata and Alexandra also similarly blitzed their way through the draw, not dropping a game until the final and including a dominant 8,10 win over the #1 seeds and defending champs Daniel De La Rosa and Michelle De La Rosa.
---
Men's Open Doubles PRS Match Report: http://rball.pro/4CDCD8

In Men's Open Doubles, Montoya & Mar (again, the reigning World, Pan Am Games and Mexican champions) were somehow only seeded 3rd and faced a gauntlet of matches to make the final. In the quarters they downed the top Bolivian team of Conrrado Moscoso and Roland Keller, a rematch of the 2019 Pan Am games gold medal match. In the semis they dominated the #2 seeded Colombian team of Eduardo Garay Rodriguez and Sebastian Franco, then got an unfortunate walk-over win in the final against the newly crowned Bolivian national champs Carlos Keller Vargas and Kadim Carrasco (reason unknown, maybe an early flight?). Nonetheless, Montoya & Mar proved once again that they're in the conversation for best doubles team in the world.
---
Women's Open Doubles PRS Match Report: http://rball.pro/FE4165

In Women's Open doubles, the very solid lefty-righty team of Parrilla and Perez cruised through the bottom side of the draw to the finals. There, they met the newly crowned USA national champs Rhonda Rajsich and Erika Manilla, who had to win a rematch of the USA championships in their quarters, then down a tough #1 seeded team of Nancy Enriquez / Carla Muñoz Montesinos to make the final. There, a battle ensued, going down to the wire, with the Mexican pair saving match point against to win 11-10 and claim the crown.
—
Next up?
we have a busy upcoming weekend:
the 3rd annual Alex Landa tournament is in Juarez: https://www.r2sports.com/portfolio/r2-event.asp?TID=37803
The annual New Smyrna Beach WOR event is in Florida: https://www.r2sports.com/website/event-website.asp?TID=37823
– the 4th Annual Rocky Carson clinic is in Indiana: https://www.r2sports.com/portfolio/r2-event.asp?TID=37829
Once again, thanks to all the streamers and to Jim Hiser for making this event happen.
Sponsor links
@international racquetball
LPRT
International Racquetball Federation – IRF
Pan American Racquetball Confederation – PARC
UnitedHealthcare US OPEN Racquetball Championships
WOR – World Outdoor Racquetball
USA Racquetball
Racquetball Canada
Federación Mexicana de Raquetbol
RKT
Federación Boliviana De Raquetbol – Febora
Federación Boliviana de Racquetball
Racquetball Colombia
Federacion Colombiana de Racquetball
Federación Costarricense de Racquetball
Asociación Argentina de Racquetball
Federación Chilena Racquetball
Racquetball Rancagua, Chile
ASOCIACION DE RAQUETBOL DE GUATEMALA
Ferac Racquet
Federación Ecuatoriana de Racquetball – FERAC
India racquetball
Reaching Your Dream Foundation
FormulaFlow
Splathead
onewallball/Ruben Pagan
3wallball
Beastmade Apparel
Wear Rollout
Racquetball Warehouse
Splatit
Zurek Construction/Francisco Fajardo
AGE Solutions/Andy Gomer
team root/Randy Root
KWM Gutterman/Keith Minor
Hashtags #racquetball #proracquetball #outdoorracquetball #irt #lprt #wor