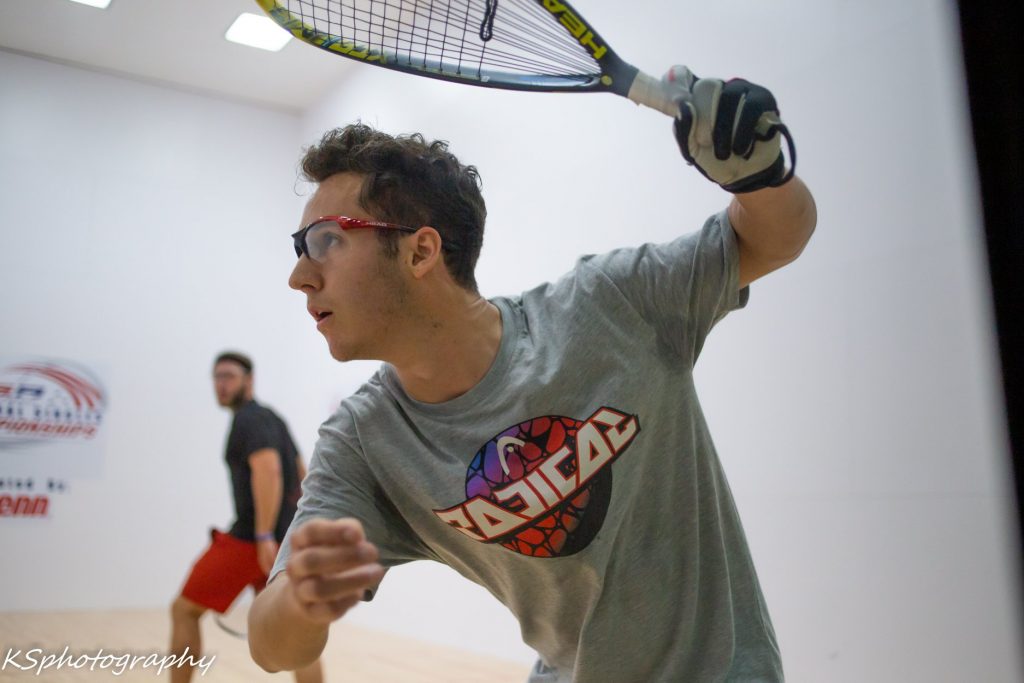 There was a smaller IRT Tier 4 this past weekend, held in Omaha, Nebraska, who were visited by the Manilla brother/sister crew. Here's a quick recap of the results.
r2sports home page: https://www.r2sports.com/website/event-website.asp?TID=38121
In the IRT Pro division, current #14 ranked Adam Manilla cruised to the singles title without dropping a game. Along the way he vanquished Iowan Alex Midkiff in the quarters, Kansas Lefty Derek Izzi in the semis, and then under-rated Minnesota top amateur @John Goth (who made the US National team in 2012) in the final. Goth had advanced to the final by topping Adam's sister @Erika Manilla in the quarters and US Junior national team member Andrew Gleason in the semis.
In the Pro Doubles division, #1 seeds Gleason and Kansas' @John Hudson swept through the 4-team round robin to take the title. Coming in 2nd was the surprise team of Aaron Kurowski and Gabrielle Shnurman.
In the Mixed Doubles division, the Manillas teamed up to win the division topping the Kurowski/Shnurman team in the first place game.
Congrats to Tourney Director Caroline Reitmeyer for bringing some pro racquetball to Nebraska!
—
We're entering a bit of a lull in the racquetball calendar; the next major event is not until the 2/20/22 weekend, when the LPRT heads to the Florida coast where host @sudsySudsy Monchik is holding the 2022 Vero Beach Open. Maybe i'll do a Pro Racquetball Stats Ask Me Anything session on facebook live one night in the next couple of weeks.Racquetball Tournament in Omaha, NE USA. Dates: 1/28/2022 – 1/30/2022.R2SPORTS.COMNRT 2022 Kick Off TournamentRacquetball Tournament in Omaha, NE USA. Dates: 1/28/2022 – 1/30/2022.