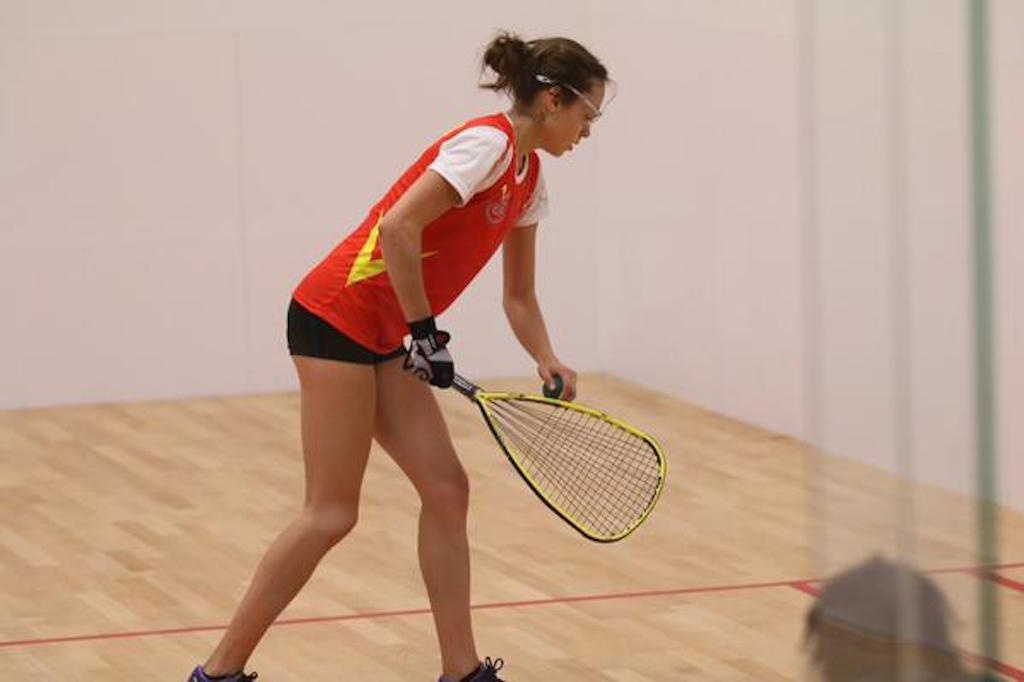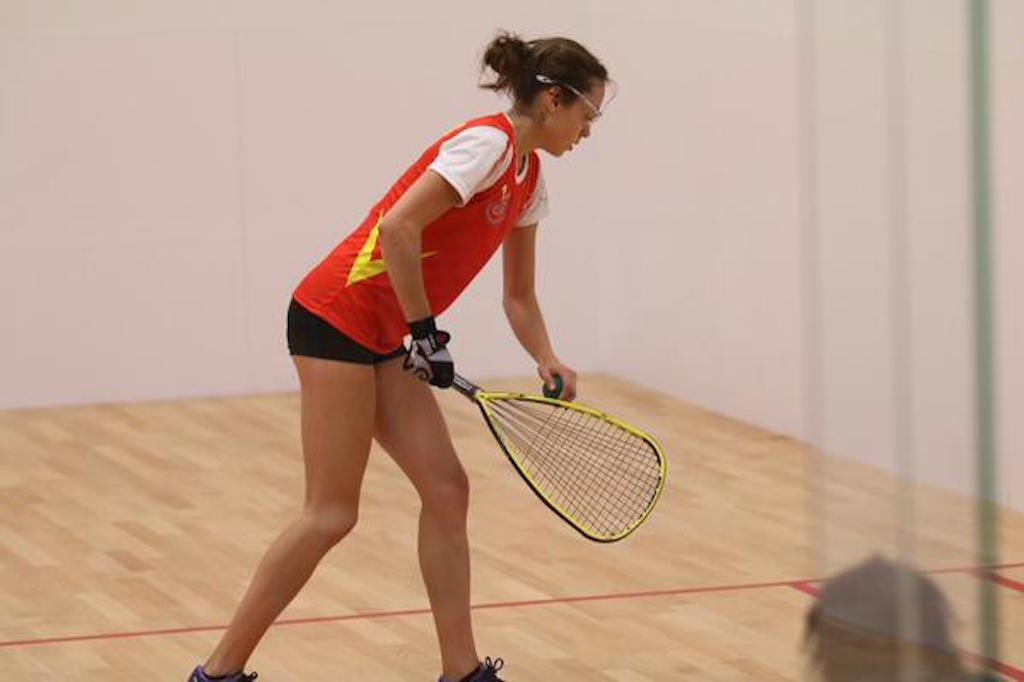 The first LPRT event of the new year comes in a brand new location with a brand-new host: the one and only Sudsy Monchik. Sudsy and his family recently relocated to Vero Beach from Ecuador, took over programming at their club, and committed to bringing the ladies pros to South Florida.
This event is unique: no amateur draws, no full-service weekend long tournament. Just a pro draw, being held at a facility with two courts. This could be an interesting pathway forward for the pro tours, one that's more in line with what we see in other professional racquet sports like Squash and Tennis. Thanks to this setup, every single pro match will be streamed live on the weekend, starting at 10am today 2/17/22! Log in and follow @LPRT to get live streaming notifications.
R2 Sports App link: https://www.r2sports.com/website/event-website.asp?TID=38227

24 Ladies are committed to Florida for the weekend.
top-20 players missing; We have 17 of the top 20 ladies pros here; No #4 Gaby Martínez, no #11 Valeria Centellas, And #9 Samantha Salas Solis was a last-minute drop, which definitely changes the pathway for several key players and radically alters the doubles draw. Read on for more.
Lets preview the draw.
In the round of 32, the top 8 pros neatly get a bye. We have some pretty compelling play-in matches. Here's
#16/#17 Amaya Cris versus Hollie Rae Scott is a solid match, as the 16/17 always is. They've met once: a 12-10 fifth game barn burner back in 2019. Since then, Scott has been improving and Amaya has been slipping, so I expect a straight forward Scott win here.
#9 Brenda Laime Jalil gets jumped three spots thanks to absences and matches her career best seeding. She faces Costa Rican junior Maricruz Ortiz in her opener. While Cruz is tough, Laime has been spending time practicing with two top IRT touring pros and gets better every tournament.
#14/#19 features an intriguing matchup between the lefty Mexican Montserrat Pérez and the LPRT veteran @Maria Renee Rodriguez. I can see this going breaker with a possible upset.
#11 Nancy Enriquez is the unlucky loser of the "who gets to play Verónica Sotomayor in the opening round" sweepstakes. Sotomayor is the #22 seed and is on her home court. Enriquez has been playing well … but nobody out there has a better training partner than Vero. Look for the upset here; Sotomayor was a top-8 player before starting a family and is still in her prime years of playing.
In the #15/#18 match-up, we have an interesting one as well. Veteran @Sheryl Lotts faces off against the junior Bolivian phenom Micaela Meneses Cuellar. Meneses has a couple of decent wins on tour, and has played some top players tough. Lotts faces a tough opponent who gets better every tournament. Upset watch here, in as much as an 18 over 15 seed is an upset.
Projecting the round of 16:
#1 Paola Longoria should cruise past Scott, who can hang for some points but isn't as consistent in her shot making as the champ (who is?)
In the #8/#9 we get Laime versus the veteran Rhonda Rajsich. They played a couple times back in April 2019, both times Rhonda wins but both times five game barn-burners. The shorter format (and the early round) favors the older player here, but Laime has also markedly improved since. I still like Brenda for the upset.
#5 Angelica Barrios vs #12 Manilla. This is an excellent opportunity for Manilla to get back to the pro quarters; of all the top 8 seeds she probably matches up best with the Bolivian. Angelica plays an ultra control game with her abbreviated swing mechanics, while Manilla plays more of a classical power game with athleticism and shot-making. This match will come down to whether or not Manilla grows frustrated with Barrios' ability to hit little dink winners from all over the court and sticks with a gameplan of overpowering her younger opponent. A winnable match for Erika.
#4 Natalia Mendez faces USA's @Kelani Lawrence. Amazingly, they've never met in any competition that PRS tracks, so this is all speculation. Mendez is #4 for a reason, Lawrence has played top-4 players tough tournament after tournament but has yet to get a breakthrough win. It may be tough for her this weekend.
#3 Maria Jose Vargas Parada, pushed out of #2 for the first time in months, should cruise past the winner of Perez/MRR to advance to the quarters.
#6 Montse Mejia projects to face Sotomayor, which should be interesting because these two have been training together in advance of this event. So they'll be quite familiar with each other's game. It will be a too-early departure for one of these top players; both are quarter final or better players on tour right now. This game comes down to Mejia's mental state; she's the most gifted natural player on tour (and yes I'm including the #1 player), and has shown the ability to cruise through draws and beat everyone in the world (including Longoria). But she takes weird losses early all the time. I'm going with Sotomayor in the upset again; Vero plays with such steely, controlled emotions on the court; she doesn't get rattled, she calmly goes through point to point. That can unnerve a more passionate player.
#7 @Jessica Parrilla versus #10 Carla Muñoz Montesinos. Tough match here: the last time they played it was 11-10 in the breaker. I'm thinking this goes breaker again, and the Mexican pulls it out, but would not be surprised to see Munoz advance either.
– #2 Alexandra Herrera is set to face the junior Meneses, who will get some points here and there, but the solid Herrera will move on.
Projected Qtrs:
#1 Longoria over Laime with little trouble. Laime's game will be neutralized by the methodical Paola, who will run off points in streaks to advance.
#4 Mendez stops Manilla's run in the quarters. It should be spirited, but Mendez is tough to beat before the semis on tour right now. Manilla will need to scheme long and hard with brother Adam Manilla to find a winning game plan.
#3 Vargas versus Sotomayor; two more ladies who regularly train with each other. Both play the same game; classical power racquetball. Who can do it better? I like Sotomayor's mental game here a bit more than Vargas, but if Maria Jose has her game going she's tough to top. Vargas in a breaker.
#2 Herrera over her countrywoman Parrilla. It has been more than 6 years since Jessica was able to top Alexandra, and I don't see that changing here.
Semis: I'm predicting chalk to the semis. From there …
#1 Longoria over Mendez; Mendez has lost all 7 meetings to Longoria, but has taken games here and there.
#3 Vargas tops Herrera. Alexandra got a first win over Vargas in Chicago in November 2021, enough to propel her to #2 on tour, but Vargas is the better player and should advance.
Finals; Longoria over Vargas.
Doubles review
Salas' last minute withdrawal has made for a new doubles team; Longoria has picked up MRR as her partner and get the #2 seed. It should be interesting to see whether Longoria can carry a new partner along to the title.
From the top of the doubles draw, its hard to see anyone other than the top pairing of Herrera/Mejia advancing. They've been regularly playing together for a while now, have a couple of Mexican national titles over the Longoria/Salas team, and are tough to beat.
From the bottom of the draw, can MRR hold her own against these top teams if they double-serve her? We'll see. The Vargas/Mendez team is tough to beat and I like them for the final.
In the final, Look for Mexico over Argentina.
Look for Streaming in the regular places; follow the LPRT on facebook and sign up to get notifications when they go Live. Look for Timothy Baghurst, @Jerry J Josey Jr., and Tj Baumbaugh on the mike, calling the shots!
Also, the venerable JT R Ball is heading to Florida and has been doing promotion of the event for weeks.
Look for Streaming on USA Racquetball's page, with Leo Vasquez on the mike as always!
Thanks to the Tourney Director @Sudsy Monchik again for putting this event on!
Reminder to Players! Please like and follow this page so that when I tag you, you see it. Facebook will only retain tags of people that like/follow a page, which means lots of you are not getting the notoriety of getting tagged and noticed on FB. If your name is here and it isn't tagged … it probably means I attempted to tag you but FB stripped it.
Associations
@LPRT
Countries
USA Racquetball
@Federación Mexicana de Raquetbol
RKT
Federación Boliviana De Raquetbol – Febora
Federación Boliviana de Racquetball
Racquetball Colombia
Federacion Colombiana de Racquetball
Federación Costarricense de Racquetball
@Asociación Argentina de Racquetball
@Federación Chilena Racquetball
@Racquetball Rancagua, Chile
@ASOCIACION DE RAQUETBOL DE GUATEMALA
Hashtags #racquetball #proracquetball #outdoorracquetball #irt #lprt #wor