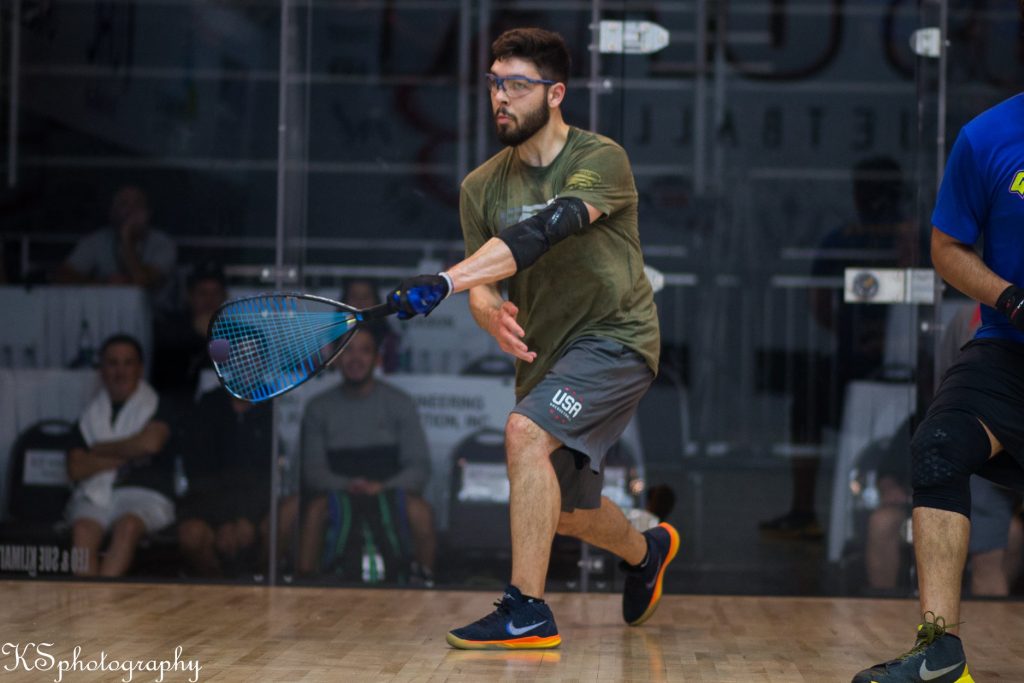 In addition to Intercollegiates and Beach Bash, the racquetball fanatics down in Louisiana had their annual Warhawk Open this weekend, and it featured a stacked draw of players. Since this tournament ended first, we'll publish this recap first 🙂
The tournament was an IRT Tier 4 event, and drew a huge 29-man pro draw that included several regular IRT touring pros, a slew of the best Open players from the Southwestern states of Alabama, Louisiana, Mississippi, and Texas, the Kelley twins from the NJ/NY area, and one special guest all the way from St. Louis in the legend himself Marty Hogan .
Lets recap the pro draw.
Six of the top eight seeds advanced to the quarters; one exception being (of course) Mr Hogan, who topped @Hayden Farmer, a solid player who upset #5 @Bob Jackson in the first round. The other upset by seed was #10 @Sam Kelley topping 16U Texan Cole Sendry to move on.
From there, chalk to the semis:
#1 @Thomas Carter , fresh off a decent pro showing in Chicago, topped Alabama's #1 @DDestry Everhart
#4 @Joe Kelley, all the way down from Jersey with his brother, was the one to put Hogan out of his misery here 3,3
#3 @Austin Cunningham , a part time IRT player from Georgia, made fast work of Texas' @Zach Williams
#2 IRT veteran @Robert Collin cruised past the right-handed Kelley brother Sam to make the semis.
In the semis, Lefty Carter took out lefty Kelley 8,6, while Lefty Collins went the distance against Cunningham, pushed to an 11-10 win. It may have taken something out of the Hawaiian, as he was taken out in the final 10,2 to give Carter the title.
---
In the Doubles bracket…
Carter and his partner Raymond Flowers looked like they were going to give Carter the double on the weekend, advancing with relative ease to the final from the top as the #1 seed.
On the bottom side of the draw, Lefty/Righty brother/brother Kelleys upset both the #2 and #3 seeds en route to the final.
In that final, the #6 seeded Kelley brothers made the trip worth it, taking out Carter/Flowers 11,2 to win.
---
Congrats to the Louisiana Monroe team for a great event. Thanks to tournament directors @Mark Thompson, Raj Bhandari , and Steve Semones for running the event, and thanks to all the local sponsors.