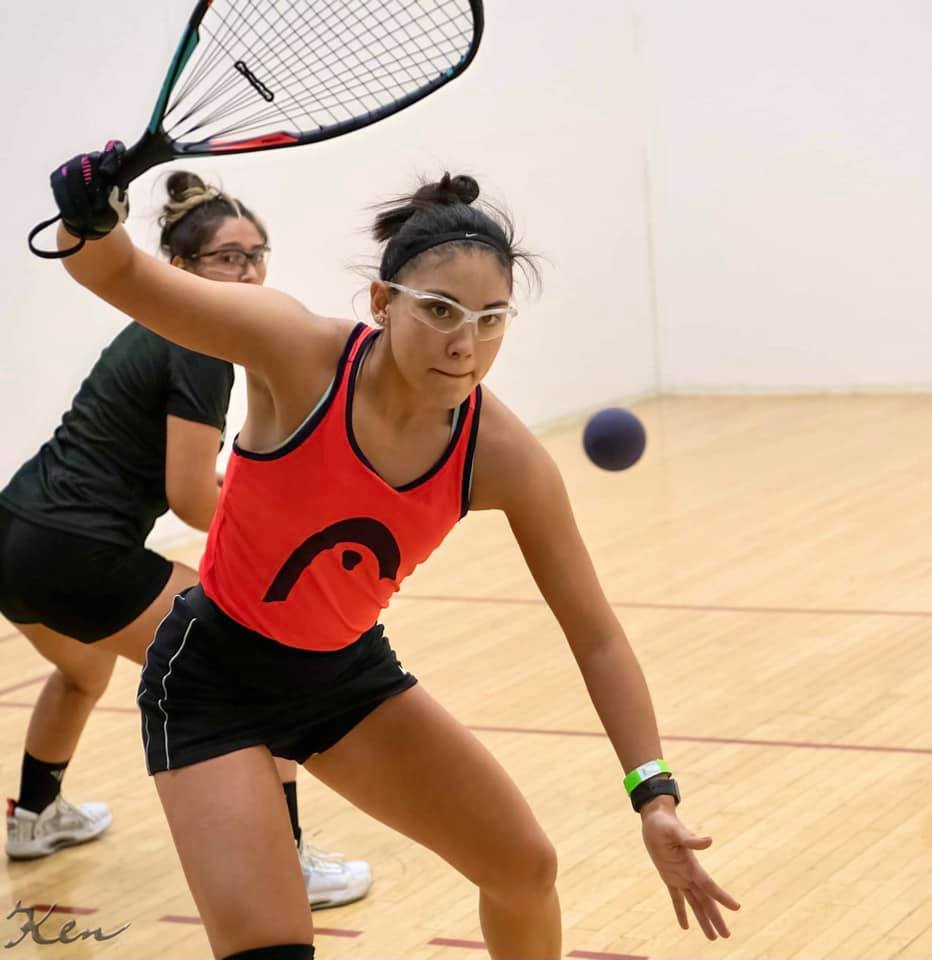 The LPRT is back in South Carolina, and at the club that houses their Hall of Fame. Legendary 70s player Shannon Wright is set to be inducted this weekend, and the ladies pros will compete for one of the largest purses of the season.
There's a relatively small draw this weekend, but the absences will give us a compressed draw with new and exciting matchups.
Top20 players missing include #4 Gaby Martinez, #5 Angelica Barrios, #7 Montse Mejia, #11 Laime (weird b/c she can drive to SC). So the top 8 seeds all get bumped up a ton.
Lets preview the draw.
Round of 32: we have 5 play-in matches, with a couple of compelling ones:
#16/17 @Michaela Meneses vs @Sheryl Lotts: the Bolivian youngster gets a great test against a long-time touring USA pro.
#12/#21 @Nancy Enriquez vs @Naomi Ros. I like Ros to really push her veteran countrywoman in this one. Upset alert.
– #14/#19 MRR vs Riveros: an international flavor match between two long-time touring Vets. Riveros has not played a ton lately; can MRR get the win and hold serve?
Round of 16: notables i'm looking forward to:
#8/#9 Centellas vs Salas: two players who have both not gotten recent results they want. I suspect Salas' power is the favorite here; what can Centellas do to reverse her recent slide?
#5/#12 Parrilla/Enriquez: they've traded blows and wins against each other over the last year. who wins here?
#4 Mendez vs #13 Scott: this is the perfect kind of match for Scott to try to make a statement; can she press the Argentinian?
#6/#11: Rajsich vs Lawrence; a rematch of multiple US nationals matches over the past few years; Lawrence is the favorite irrespective of seed.
– #7/#10 Manilla vs Munoz; they've never played in a top-level match. Manilla is the favorite based on form and recent results.
Projected Qtrs:
#1 Longoria over #8 Salas for the 57th time on tour.
#4 Mendez over #5 Parrilla
#3 Vargas over #10 Lawrence; they've played some close games but there's still a bit of a gulf between them.
#2 Herrera over #7 Manilla; they met in the 32s twice last year … this time should be different. Upset watch.
Semis: chalk: #1 Longoria over #4 Mendez, #2 Herrera over #3 Vargas.
Finals; Can Herrera make it three in a row? I think so.
Doubles review
All kinds of weird teams in the pro doubles this time around, as missing players change the regulars. #1 Longoria/Salas are still there, but I like #3 Herrera/Parrilla to make the final and push them.
Look for Streaming in the regular places; follow the LPRT on Facebook and sign up to get notifications when they go Live.
Look for Timothy Baghurst, Jerry J Josey Jr., and Tj Baumbaugh on the mike, calling the shots!
Associations
LPRT