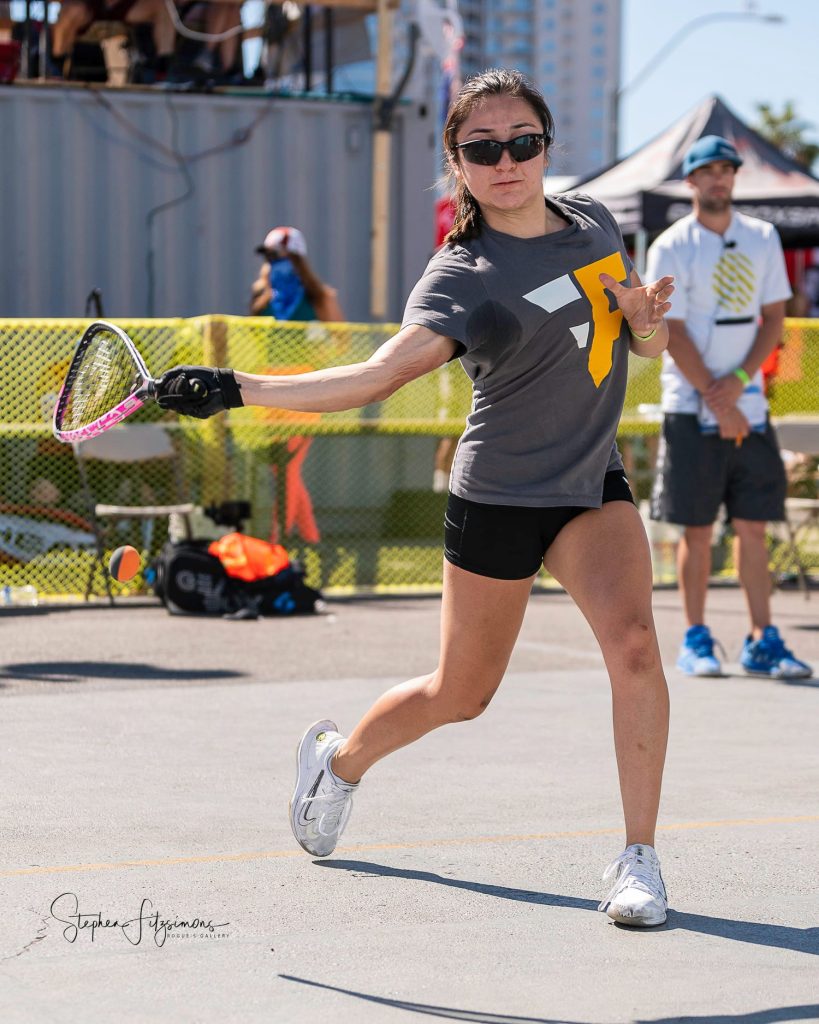 One of the biggest non-major outdoor events of the year was last weekend, the Capital City WOR championships held on the Stratton Woods courts in Herndon, VA (just outside of Washington DC).
r2 link: https://www.r2sports.com/portfolio/r2-event.asp?TID=39432
83 players from 11 states descended on the one-wall/three-wall complex to play both iterations of outdoor racquetball, plus some paddleball events, and celebrated the great weather with some great ball.

Here's a recap of the Pro/Open divisions.
Singles 3-wall: IRT top pro Sebastian Franco won the small 3-man RR group to win the iron man competition that is 3-wall singles. All three matches between Franco, @Juan Pablo Rodriguez, and Nathan Tucker were close though. A few points either way and its a different winner.

Singles 1-wall: Maryland's @Dylann Pruitt took out NYC's 1-wall specialist William Rolon in the Singles 1-wall final.

Men's 3-wall Open/Pro Doubles: #1 seeded local team Mauricio Zelada & Sergio Rivera held off the competition to take the title. In the semis they took out Maryland-based team of Pruitt/Bleyer. The vanquished finalists were top outdoor players Sebastian Franco & Thomas Gerhardt, who outlasted the NY pairing of Goldenberg/Sostre in the semis.

Men's 1-wall Open/Pro Doubles: The biggest draw of the event featured 15 teams playing one-wall top-level doubles. In the top side of the draw, #1 NYers Sostre/Rolon took out team Formulaflow #5 Zelada/Mercado in one semi, while #2 Franco/Gerhard took out team onewallball.com #3 Pagan/Benny in the other semi. In the final, Sostre & Rolon prevailed in two.

Men's 3-wall Combined 75+: the final came down to NY's best versus Florida's best, as Sostre/Goldenberg took out Hernandez/Mijares to take the title.

Women's 3-wall Open/Pro doubles: tournament director @Aime Brewer took the "Queen of the Court" competition over three fellow outdoor ladies pros to take the "doubles title."
Women's 1-wall Open/Pro: USAR Hall of Famer @Aimee Roehler teamed up with LPRT touring pro @Brenda Laime to win the 3-team Women's 1-wall RR title.

Mixed 3-wall Open: Pruitt & Laime teamed up to win a solid 3-team RR group for the title.
Mixed 1-wall Open: Laime got the Mixed doubles "double," winning the 1-wall event with fellow FormulaFlow Pro Mercado. They took out the accomplished mixed doubles team of Pagan/Roehler in the final.
Thanks to Tourney directors Brewer and Carrie Hoeft for their tireless work on this event. Thanks to photographer Ken Fife for taking pictures all weekend and posting them for all to see. Thanks to lead sponsor @Andy Gomer and AGE Solutions, along with other sponsors who made this event possible.