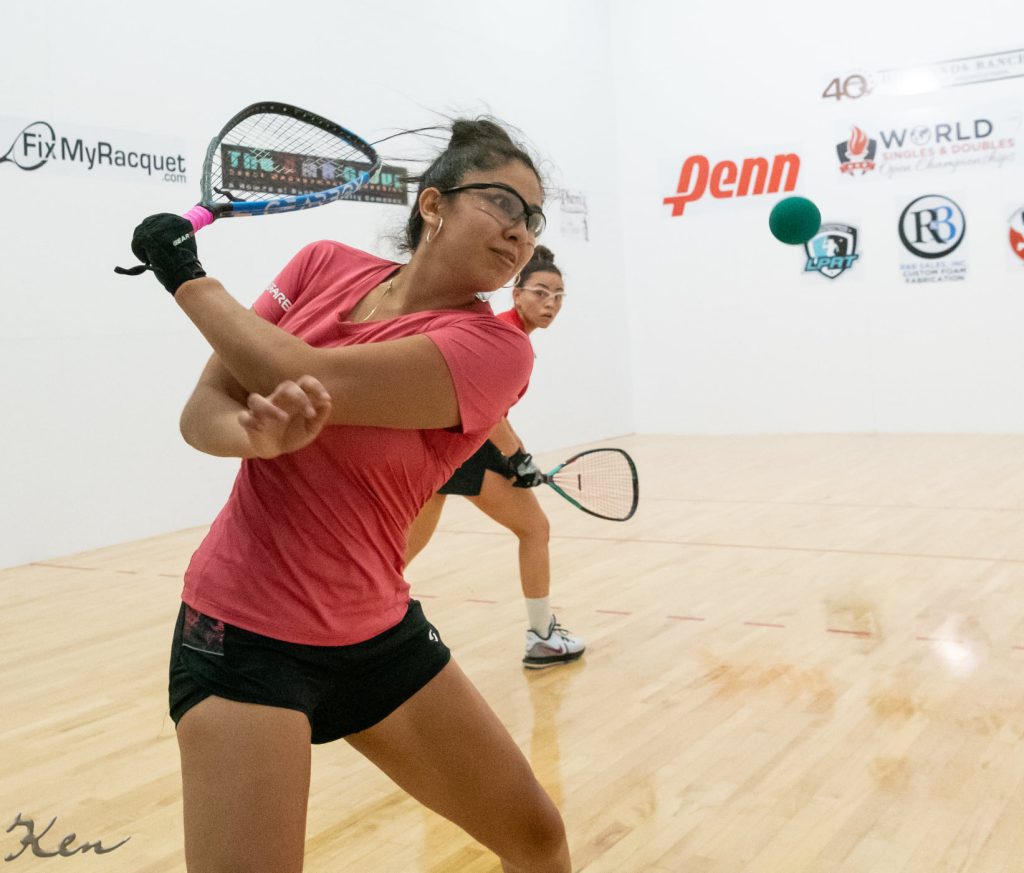 Welcome to the final event of the 2021-22 season for the Ladies Pros, and its the biggest purse in the sport. Thanks to @Randy Root, its time for the Teamroot.com Super Max tournament in Overland Park, outside of Kansas City, MO.
R2 Sports App link: https://www.r2sports.com/website/event-website.asp?TID=39192
28 players are here this weekend competing, including 18 of the top 20 (just #16 Enriquez and #18 Amaya are missing from the top 20).
Lets preview the Singles draw. Here's some notable qualifying matches that i'm looking forward to:
In the round of 32:
#16/#17 Lotts vs MRR is compelling. Lotts is coming off a good showing at USA Nationals.
#14/#19 Munoz vs Meneses: Micaela is coming off a disappointing showing in South Carolina, while Munoz is coming off one of her better showings: can both players keep it going?
#6 Mejia vs #27 @Martina Katz: the Argentinian junior makes her LPRT debut. I don't suspect she'll trouble Mejia, but she's had great international showings thus far.
– #15/#18 Centellas vs Scott; another compelling match between two players who both can win this match.
Projecting the round of 16s. Here's some matches to watch for, assuming no major upsets in the 1st round.
#8 Parrilla vs #9 Manilla. Manilla coming off a run to the US nationals, but a win over a solid veteran pro like Parrilla will be important to Erika to maintain forward momentum into the next season.
#4 Mendez vs #13 Salas: this was a quarter final matchup last year at this event, now Salas has plunged in the rankings all the way to #13. They have not met in nearly a year, and Mendez has stayed the course in the top 4, but this has "upset by seed" potential.
– #6 Mejia vs #11 Lawrence; a first time meeting for these two, and an interesting test. Mejia won this event famously last year, beating four top 10 players in the process. On paper a win for the Mexican … but Kelani has been getting top10 wins all season.
Projected Qtrs:
#1 Longoria over #9 Manilla, a rematch of a couple of more "famous" matches from earlier in the season.
#5 Gaby over #4 Mendez: Martinez leads 6-3 career, and beat Mendez last fall at Worlds. Gaby plays a limited schedule and will make the most of it here.
#3 Vargas over #6 Mejia: these two both play "speed racquetball" but Vargas holds the slight edge.
#2 Herrera over #7 Barrios: Barrios is solid but won't top Herrera right now on form, despite her 21 World's shock win (which included a win over Herrera in the quarters). Herrera was reportedly in a walking cast last week with an unspecified injury; if she's hobbled, this is the kind of player who will exploit it. We should watch Herrera's mobility.
Semis: Longoria over Gaby, Herrera over Vargas (assuming Herrera is healthy). There's just such a gulf between the top 2 players and the rest of the field right now.
Finals; I think Longoria has righted the ship and will take this final over Herrera to end the season with a big check.
---
Doubles review
The reigning #1 team of Longoria/Salas is here and together, but there's some interesting jumbling of regular partners elsewhere in the draw that should make for an interesting tourney.
Typically the #2 seeds, long-time partners Herrera and Mejia are split up this weekend, with Herrera playing with US singles champ Manilla and Mejia playing with fellow Mexican Parrilla. They're the new #2 and #3 seeds and may face each other in the semis.
Other teams in the draw including the newly named US champs Lawrence/Scott as the #6 seeds, the long-time Guatemalan national team of Martinez/Rodriguez as the #5 seeds, and the new Argentine national team Mendez/Centellas as the #4 seeds.
In the end though, Look for Longoria/Salas to claim their 37th pro doubles title together.
Look for Streaming in the regular places; follow the LPRT on Facebook and sign up to get notifications when they go Live.
Look for Timothy Baghurst, Jerry J Josey Jr., and Tj Baumbaugh on the mike, calling the shots!
LPRT