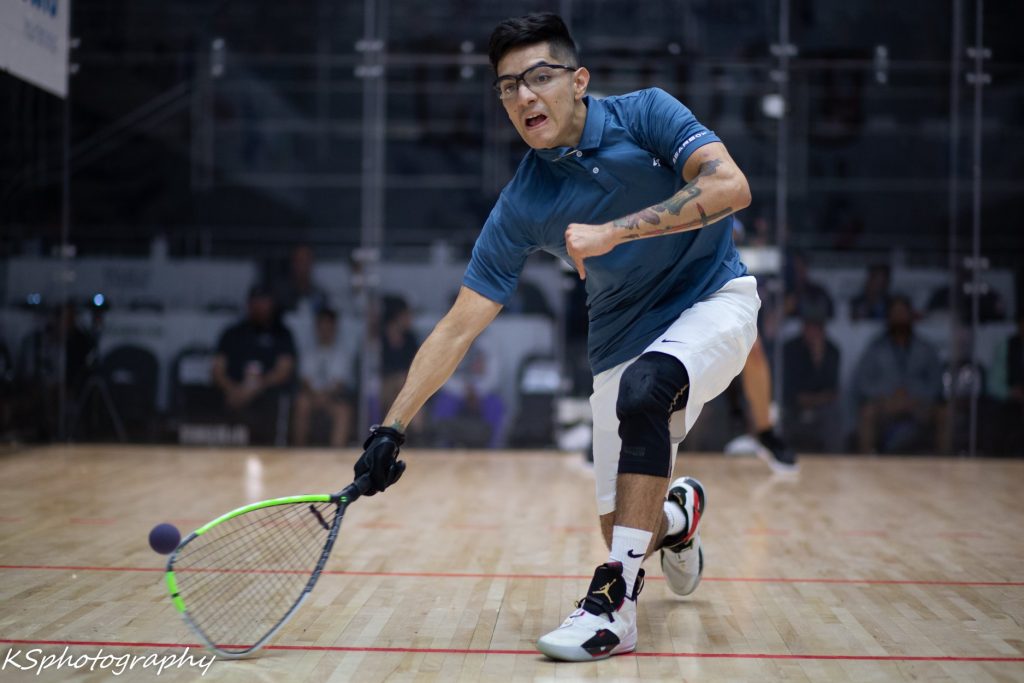 While the LPRT was in Chicago, there was an IRT-sanctioned lower-tier event in Monterrey Mexico last weekend that featured a handful of IRT tour regulars. Lets do a quick recap.
r2sports home page: https://www.r2sports.com/tourney/home.asp?TID=40000
The top 4 seeds in this event are also the four most "notable" names to most IRT fans: #1 seed and current #2 player on tour Andree Parrilla , #2 up and coming Mexican phenom Erick Trujillo , #3 seed the always dangerous Jordy Alonso , and #4 seed the ever-present tour player Erick Diaz Fernandez . These four advanced to the semis as expected.
Quarter final losers include a set of names to know in Mexican racquetball: Christian Longoria was the #8 seed and lost to Parrilla in the quarters, but managed to score the most points against him of any player this weekend and was probably underseeded. @Diego Gastelu (the #1 seed at Mexican Junior Nationals U21 division earlier this fall), Oscar Nieto and Sebastian Hernandez rounded out the rest of the quarterfinalists.
In the semis, Andree made fast work of Cuevas, while Alonso took out Trujillo in an 11-8 thriller.
The final was anti-climactic, as Parrilla trounced Alonso 6,5 to win the title. The event serves as a nice little tune-up for Parrilla as he heads to Portland for the season's last event, one where he projects to be the #1 seed with the 1,2 players likely missing the event.
Parrilla teamed up with Cuevas to take the Open Doubles, topping Trujillo and @Jose Ramos in the final. Ramos is a name to take note of; he won the U21 division at Mexican Junior nationals, beating Trujillo in the final. He has 6 junior national titles and is every bit as talented as some up and coming Mexican younger players like Trujillo, Ortega Jr., Gastelum, and the like.
Thanks to the International Racquetball Tour team for traveling down and broadcasting a few matches this weekend.