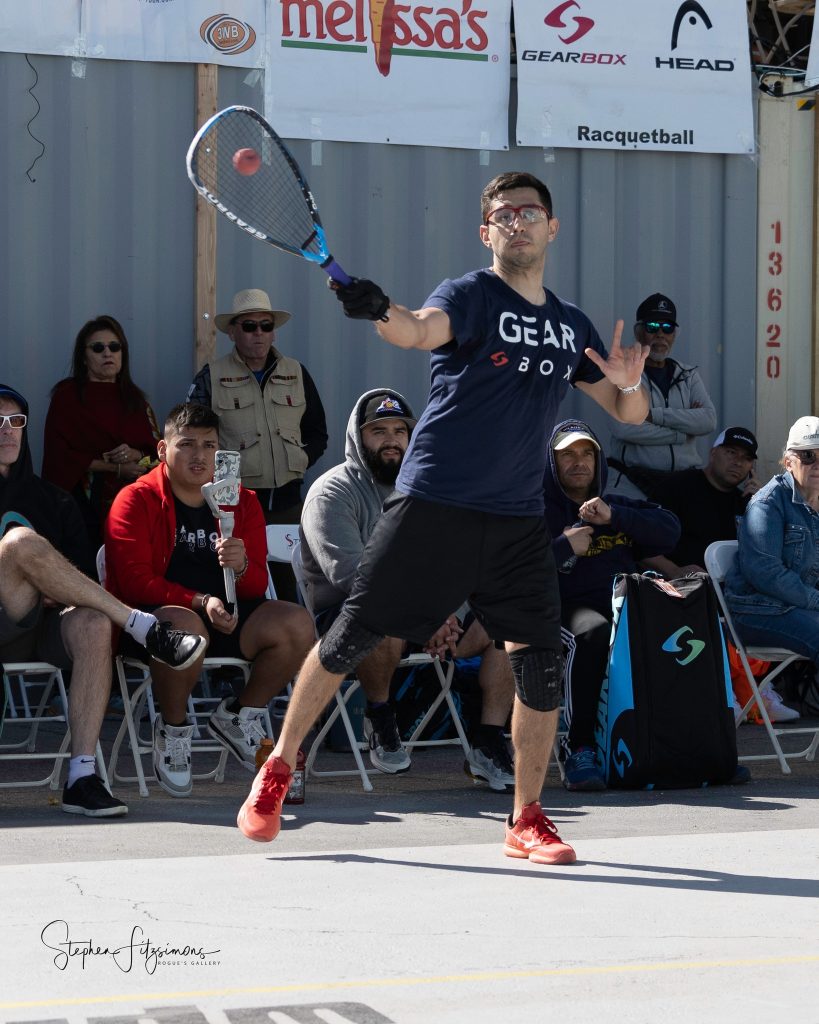 Welcome to the final event of the 2022 International Racquetball Tour season, the long-running John Pelham memorial, held in one of the hotbeds of racquetball in the USA, Portland Oregon.
R2 Sports App link: https://www.r2sports.com/website/event-website.asp?TID=37812
The timing of the event, along with the nature of the tour right now, has conspired to make this the smallest Men's draw we've had in quite some time. There are 23 pros in Portland, with a number of top players missing.
The draw is missing #1, 3 and #7 on tour right now. #1 DLR has sewn up the 2022 title and had an increasingly busy Pickleball travel schedule and has skipped the event. Moscoso generally likes to cluster events to play when he makes the long flight from Bolivia, and Carson at #7 has been slowly stepping back as his sponsorship deal changes with the newer reality of the sport. A good chunk of the guys ranked 11-20 are out as well, due to vacations (Acuna is at the World cup), injuries (Kane and Alvaro of course are out for some time), or travel issues going from east to west.
That being said … when the draws are missing big names, we usually get surprises. And I think we're going to get a 1st time winner this weekend. Read on…
——————————
Lets preview the draw. Here's some notable qualifying matches that i'm looking forward to:
I see no real surprises in the 32s: Pratt-Martin should be good, as should Cuevas-Spencer.
——————————-
round of 16:
– #1 Andree Parrilla probably faces Charlie Pratt , who got his one career title on this court in 2017. Pratt has been on daddy duty lately; it remains to be seen how rusty he is.
– #8/#9 features lefty v lefty in Adam Manilla and Thomas Carter
– #7 Rodrigo Montoya likely faces off against Alan Natera in the 7/10 spot, a tough opener as compared to other top 8 seeds.
——————————
Projected Qtrs:
– #1 Parrilla over #8 Manilla; This is a great spot for Adam to try to get a breakthrough win, but Andree is still too tough.
– #5 @Jake Bredenbeck over #4 Samuel Murray ; Murray opted out of the recent Canadian qualifier final with injury and may not be 100%. Jake and Sam have split their 4 career meetings, so it's anyone's game.
– #6 Mario Mercado over #3 @Alejandro Landa Mercado made the final here in 2017 (losing to Pratt), and has been playing well. I like him to catch the slow-starting Landa off-guard and get the upset.
– #7 Rodrigo Montoya over #2 Eduardo Portillo . Montoya made the finals of US Open and Dovetail, losing to Conrrado and DLR respectively. Neither are here. I think he's the favorite to win.
Semis:
– Parrilla over Jake; Andree is 5-1 against Jake since 2017 and seems to know how to beat him as needed.
– Montoya over Mercado, though this is a tough one; Mercado is 3-1 over Rodrigo lifetime, including a win the week after US Open in California … if Mercado gets here, watch out.
Finals;
Montoya beats Parrilla again to win his first IRT title.
Lets see if my prognosticating skills are any good for the last event of the season.
———————————
Look for Streaming in the regular places; follow the IRT on Facebook and sign up to get notifications when they go Live.
Look for Favio Soto ,Pablo Fajre and the IRTLive crew all weekend on the mike, calling the shots!
Thanks to the Tourney Directors Azuma Dave , @Wendell Pelham, and others for putting this event on!