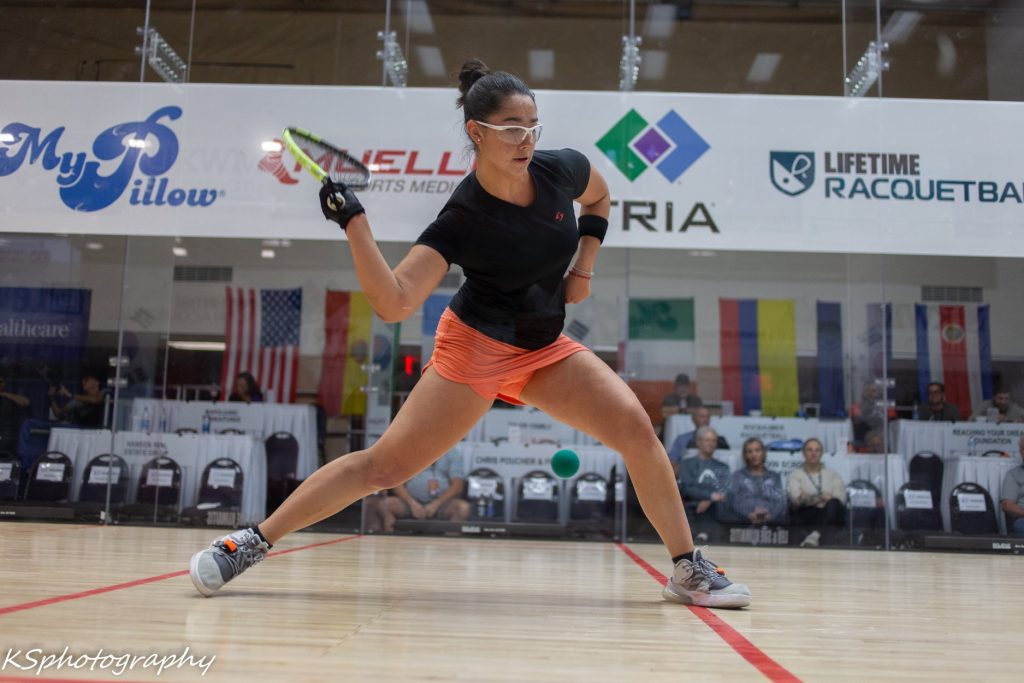 LPRT is back in action, and back in my hometown, for the last pro event of this calendar year 2022.
Quick History lesson on this event, for those who are interested:
This is the 30th iteration of this event, which puts its first occurrence way back in 1991 (it missed a year for Covid like everything else). It was originally the brain child of long-time DC-area racquetball promoter Ed Willis II, who ran tournaments for more than a decade in the area and was briefly the LPRT tour commissioner.
When I moved to Arlington VA in late 1997, i hooked up with Team Ed to help them with tournament prep; I dug into my old files for when I was working with Team Ed and I have a file dated Dec 1999 with start times for the 8th annual event. Top seeds in the Men's Open draw of the 1999 event? Dan Fowler , Daniel F Llacera , Mike Porter, David Day, Dave White, Stan Davis, Ben Hale, Jamal Harris . If I had to guess i'd say Fowler took Llacera in the final, with Porter and Day making the semis. The Women's open was a bit smaller but featured Doreen Fowler and … current LPRT commissioner @TJ Baumbaugh as the top seeds.
The event used to be run at the historic Crystal City Sport & Health, which hosted pro stops for decades dating to the 1980s, before moving to the Tysons Club, then moving around the area as the Sport & Health chain in the area systematically eliminated courts throughout the chain. Today i'm not sure there's a single racquetball court inside the beltway, where as for decades the DC area had a massive community of players, both club and tournament. A shame.
The tourney (and Team Ed's portfolio) was eventually was taken over by Karen Grisz , who took over when Ed stepped out of racquetball promotion, and the tournament moved to Sportfit Laurel for a time before settling where it is today: at one of the last clubs in the DC/Baltimore area with enough courts to hold anything more than a shootout; Severna Park.
R2 Sports App link:https://www.r2sports.com/website/event-website.asp?TID=37908
This weekend's event features 22 Ladies pros and has a pretty good talent level despite the smaller draw. 9 of the top 10 are here (only missing the new mom Vargas), and then 8 of the next top 10 ranked players are here (missing only Barrios, who is at World Juniors, and the recently retired Rajsich). So, a solid 17 of the top 20 present.
——————————
Lets preview the draw. Here's some notable qualifying matches that i'm looking forward to:
In the 32s,
– watch for Ana Gabriela Martinez , who returns to the tour for the first time in months and gets a #17 seed for her troubles. She faces off against #16 Nancy Enriquez and is favored to move on.
– I like Lotts vs Lexi York as a play-in to the main draw; Lotts has been playing well lately and should move on.
– #14 Maria Renee Rodriguez will have a good test against long-time tour player @Susy Acosta
– For the 2nd event in a row, the two traveling Colombians, and doubles partners @Maria Paz Riquelme and @Cristina Amaya have to face off. Maybe we tweak the seeding next time? These two also may very well face off in the 2nd round of Women's Open.
——————————-
round of 16:
– #1 Paola Longoria gets the absolute worst case round of 16 match she could ask for, projecting to face Gaby. At the end of the day, Longoria holds a dominant career h2h against the Guatemalan, but Gaby has toppled Paola in the past.
– #8 Kelani Lawrence vs #9 Brenda Laime Jalil . Great match; hope we get this streamed. Two very close players, MD vs VA. I favor Laime to move on and set up another qtr against Paola.
– #5 Natalia Mendez vs #12 Lotts: ironically a rematch of Lott's huge upset win over Mendez in Chicago. Can she do it again?
– #6 Jessica Parrilla vs #11 @Hollie Scott : this is a very even matchup, and the kind of match Scott needs to win if she wants to break into the top 10.
– #7 @Carla Munoz vs #10 Samantha Salas Solis: these two keep running into each other; they met in August and again at the US Open. They've split those two meetings … who comes out on top this time? Salas seems to have found a second win lately and could pull the upset.
——————————
Projected Qtrs:
– #1 Longoria v #9 Laime, again. this would be the 4th meeting of the season. Laime shocked the #1 in Chesapeake; can she do it again on essentially home soil?
– #4 Erika Manilla vs #5 Mendez; assuming no upsets, Manilla gets a challenging match to get back to the semis.
– #3 Montse Mejía vs the Parrilla/Scott winner: Mejia would be favored either way.
– #2 Alexandra Herrera vs the Salas/Munoz winner: Herrera favored either way.
Semis:
– Longoria over Manilla: Paola is 7-0 lifetime over Erika, but the American #1 improving. Erika has gone from losing 0,1 to Longoria in Nov 2021 to taking a game off of her at the US Open in October. She projects to get another shot here.
– Mejia over Herrera; Montse is 6-3 lifetime over Herrera, including the last two meetings.
Finals: Mejia over Longoria. Montse beat her in Chicago, has a couple other wins over Paola, and won't be intimidated. After Longoria labors through what arguably could be called the most difficult possible draw she could have … she runs out of gas in the final.
——————————-
Doubles review
Once again, we see the long-time partnership of Longoria/Salas split up … as we do with the long-time partnership of Herrera/Mejia. These players have paired up with each other, and we should see all four in the final.
Longoria/Mejia is a more formidable doubles pairing than even Longoria/Salas and is my favorite to win.
———————————
Look for Streaming in the regular places; follow the LPRT on Facebook and sign up to get notifications when they go Live.
Look for Timothy Baghurst, Jerry J Josey Jr., and Tj Baumbaugh on the mike, calling the shots!
Thanks to the Tourney Directors Mike Grisz , Karen Grisz, and Bill Milbach for putting this event on! Since its Severna Park, I know Slemo Warigon will be involved too.
Coincidentally, if you're interested in playing Fantasy Racquetball for this event, the links to the brackets are advertised on LPRT's main page. The winner each week gets free swag!