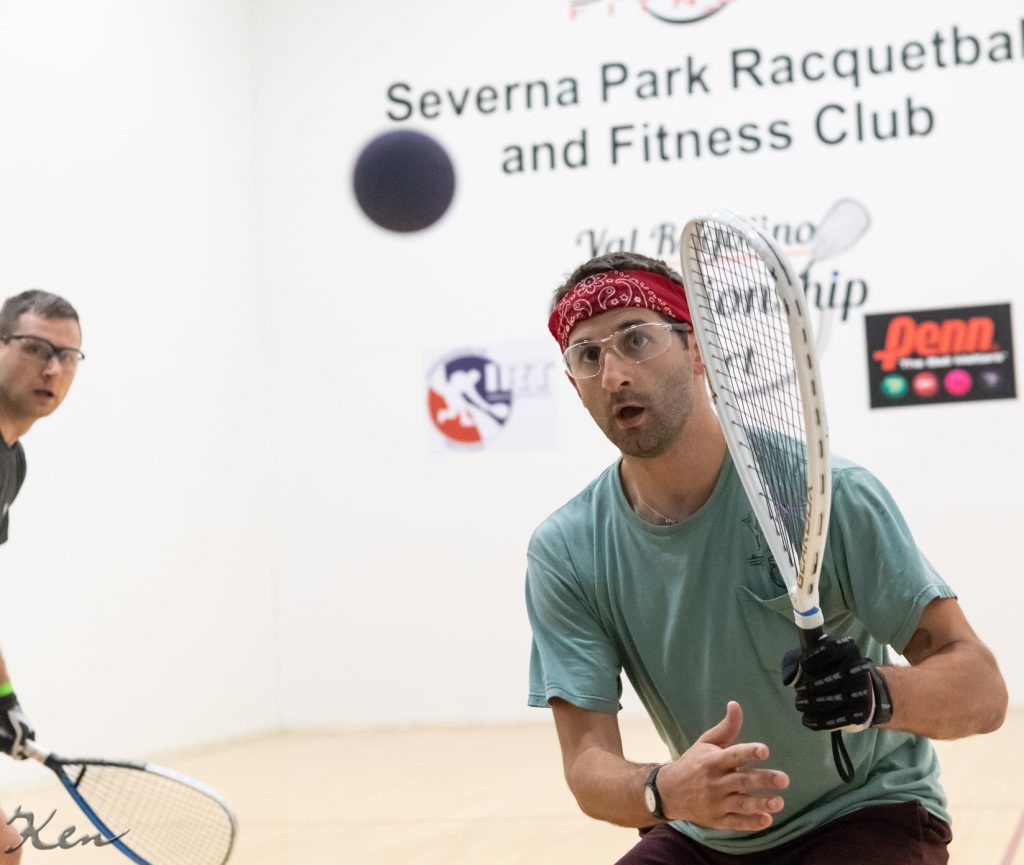 The Kelley brothers hosted 26 of their closest friends this past weekend for the third installment of the "Average Joes" event, held at their private court on the grounds of their New Jersey Estate.
They got the regular East Coast and New England crew that traveled for the event, but they also got players from far and wide, from Ohio to Texas. A fun time all weekend.
Past results and re-caps:
– 1st annual in March 2021: https://rball.pro/7i4 . Won by Joe Kelley
– 2nd event in Oct 2021: https://rball.pro/ts0 . Won by Kyle Ulliman
Here's a recap of the action from the 3rd installment:
In the Singles…
The top half featured a big upset early, as #1 seeded Ben Bleyer was taken out by Connecticut #1 and 9th seed here Jose Flores Jr in the quarters. Flores couldn't capitalize on the big win though, falling in the semis to #5 seed and host @Samuel Kelley. Kelley had gotten his own big upset, topping former Massachusetts #1 and now a new Washington DC area resident John Behm in the quarters before advancing past Flores to get to the final.
From the bottom half, the draw went mostly chalk, with #3 seed and co-host @Joe Kelley advancing over NY junior phenom @Josh Shea (aka "Baby S") to meet top Ohio player @Victor Migliore in the other semi. Victor advanced to face S.Kelly in the final.
Kelley and Migliore battled it out in the final, and Sam took the title at his namesake "Average Joe" event.
—–
This year's event featured Doubles for the first time. Here's a recap of the Doubles draw:
It was a 14-team draw, straight up single elimination.
From the top half, the draw went chalk, as #1 seeds the Kelley brothers used their Lefty/Righty combination to top #4 seeded Derek Ott and Texas junior @Cole Sendrey
to make the final.
From the bottom half, #3 seeds team Maryland Dylan Pruitt and Bleyer upset the 2nd seeded team of Josh Shea and @anthony Armanouse (aka "Moose") to make the final.
In the final, Team Maryland topped the #1 seeds and hosts to take the title.
—————
A 28-person draw finishing both a Singles and a Doubles draw in a 3-day weekend is awesome, and lays out a blueprint for a possible future pro event on the grounds. Hey, we can dream right?
Congrats to the players and the winners.