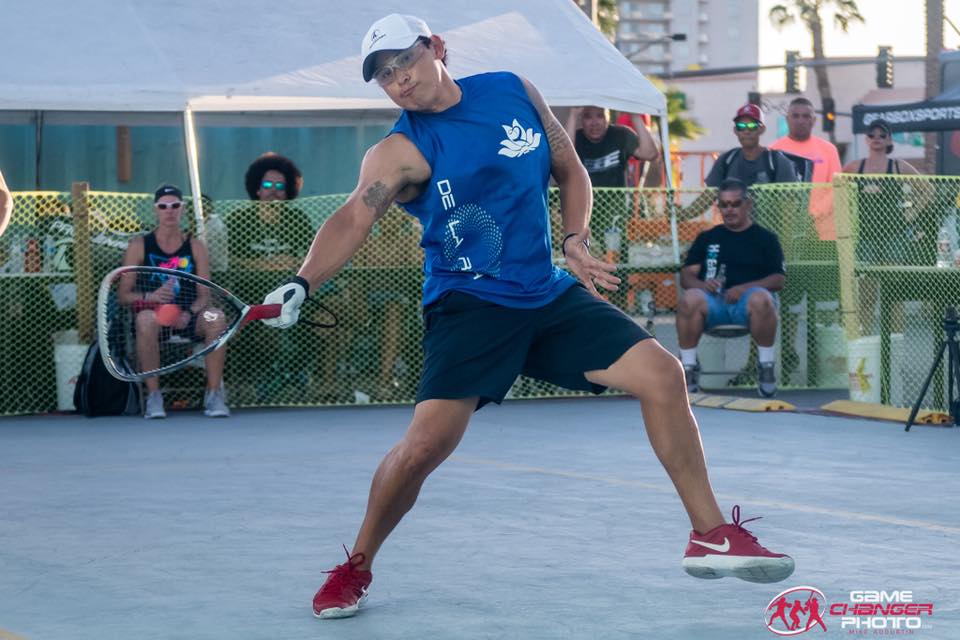 It is a big week for Amateur racquetball! All three original O.G. countries (USA, Mexico, and Canada) are having National level events to some extent or another this week. Let's do a quick preview of all three, highlighting some storylines. I'll abandon my typical round by round previews in the interest of time (my own time; i moved this week and i can't find half my office in the stonehenge mound of boxes I have in our new home).
As always, all tourney links are at the Master Calendar I maintain, and all brackets are at said tourney home pages: https://docs.google.com/…/1V6OTid6rZ356voXVkoV2sN7KMMb…/
USA National Doubles Team Qualfying
R2sports home page: https://www.r2sports.com/portfolio/r2-event.asp?TID=39974
USAR is in Tempe AZ for the tournament titled "National Doubles and Singles Championships." Due to financial factors (and the losses we took last year on these two events being held separately), USAR combined the two events for 2023, cancelling the typical May singles-only event. However, in the interests of not burning national team qualifiers out with too many matches, "National Team Singles Qualifying" will be held as a one-off event sometime in May (likely in Chicago during Memorial day). All Doubles National team qualifying (Men's, Women's and Mixed) will be t his weekend, along with all amateur doubles and all other amateur singles.
US Men's Doubles: the big story line for the weekend is the switching of countries by the 2-time defending IRT pro tour champ Daniel De La Rosa . A dual passport holder by virtue of living in the USA for so long (and being married to an American), DLR made the switch thanks to the ongoing funding issues FMR is having, and he senses an opportunity to get onto the US national team and reap the benefits that it offers as a national player. This is the 2nd time in 3 years that a top Mexican dual citizen has switched, though the reasons behind @AAlejandro Lanús 's switch were a bit different.
Nonetheless, DLR's presence certainly complicates the pathway onto the team for the rest of the players. DLR is teamed with Landa and are seeded third. They'll project to play the Bredenbeck brothers in the semis if seeds hold, and they'd play the two-time defending champions @Rocky Carson and Charlie Pratt in the finals.
It is hard not to see DLR/Landa winning this; DLR is among the best doubles players in the world and Landa prefers the right side.
US Women's Doubles: Scott/Lawrence are #1 seeds and defending champs, but have a possible semis upset watch playing two of the most decorated doubles players in history in @Aimee Roehler and Janel Tisinger-Ledkins . On the bottom side, Rhonda Rajsich is back, and is the #2 seed with @SSheryl Lott but seem likely to get beat by the powerful Manilla/De La Rosa pair.
Manilla made the final last year playing with Roehler, but now will play the backhand side with an excellent doubles player in mDLR on the forehand, and I think they'll upset Scott/Lawrence for the title.
US Mixed Doubles: all eyes will be on the upper half semis, as long time doubles partners Daniel and Michelle De La Rosa have split ways and are set to face each other. Daniel has teamed up with Scott, while Michelle is playing with Alex, and fireworks are sure to fly. Advantage DLR here, and I see the #4 seeds advancing to the final.
Its hard to see anyone but the bro-sis Manilla team advancing to the final from the bottom half, but the question will be whether they can out-hit a DLR/Scott team.
My prediction: DLR doesn't lose this weekend and is the double winner.
—————————————
—————————————
Mexico Nationals preview.
r2 link: https://www.r2sports.com/portfolio/r2-event.asp?TID=40588
Ironically DLR is prominently featured on the Mexican home page, even though he entered the USA event weeks ago.
As usual, the draws are massive for Mexican Nationals, and by the time you read this they'll have already played a couple of rounds. Here's some predictions:
Men's Singles: #1 @Rodrigo Montoya probably isn't troubled until the semis, when he projects to face his doubles partner Javier Mar. The bottom half likely is a showdown in the semis between Portillo and Parrilla, assuming Lalo can get by the #3 seeded veteran Polo Gutierrez . There's a ton of other players in this draw to watch for, guys who may become household names in the future, but it seems to be playing out as Montoya-Parrilla for the title. Advantage Montoya.
Women's Singles: The back end of the Women's open is projecting just like the LPRT is right now: Longoria from the top with little stopping her from a final, and the semis from the bottom likely coming down to another Mejia-Herrera battle.
Longoria covets these titles, so even though she's stumbled against Mejia and Herrera lately, whoever makes the final will lose so that Paola can add another championship to her collection.
Men's Doubles: The gulf between Montoya/Mar as #1 seeds and any other team in this draw is huge. Look for some fun matches in the bottom half (especially with the Garay cousins and Lalo/Andree teaming up again), but without the regular DLR/Beltran pairing the champion seems pre-ordained.
Women's doubles: Well … here we are at Mexican Nationals and Longoria/Salas are back together after taking a 2-tournament break. Maybe its because Longoria's camp realized they needed Salas. But only 4 teams here and expect a huge battle between Longoria/Salas and Mejia/Herrera. I like the lefty/righty pair to win.
—————————————
—————————————
Canadian Winter qualification event
trackie link: https://www.trackie.com/…/northern…/484898/…
Unlike Mexico and USA, Canada is having a national event, but not THE nationals (which still happen in May). This is the second of two qualifiers team Canada plays in order to seed for Nationals.
Here's a quick overview of the competitions:
Men's Singles: Samuel Murray is here, but he's been hurt and has forfeited out of the last two IRT events. Is he healthy? Every single Canadian national men's final in the last 10 events has come down to Murray and Iwaasa, so no reason for me to predict anything else. But if Sam isn't 100%, is he at risk? I'm going to predict Iwaasa wins the event, either by forfeit in the final like last time or by defeating whoever tops Sam earlier on.
Women's Singles: No Lambert this time, so @CChristine Keay (nee Richardson) gets the 1 seed. I favor #2 Michelle Morissette though to make the final, as she's made the last 3 singles finals in Canadian national events.
——
Phew! Lots of racquetball going on this weekend, lots of streaming, and lots of excitement.