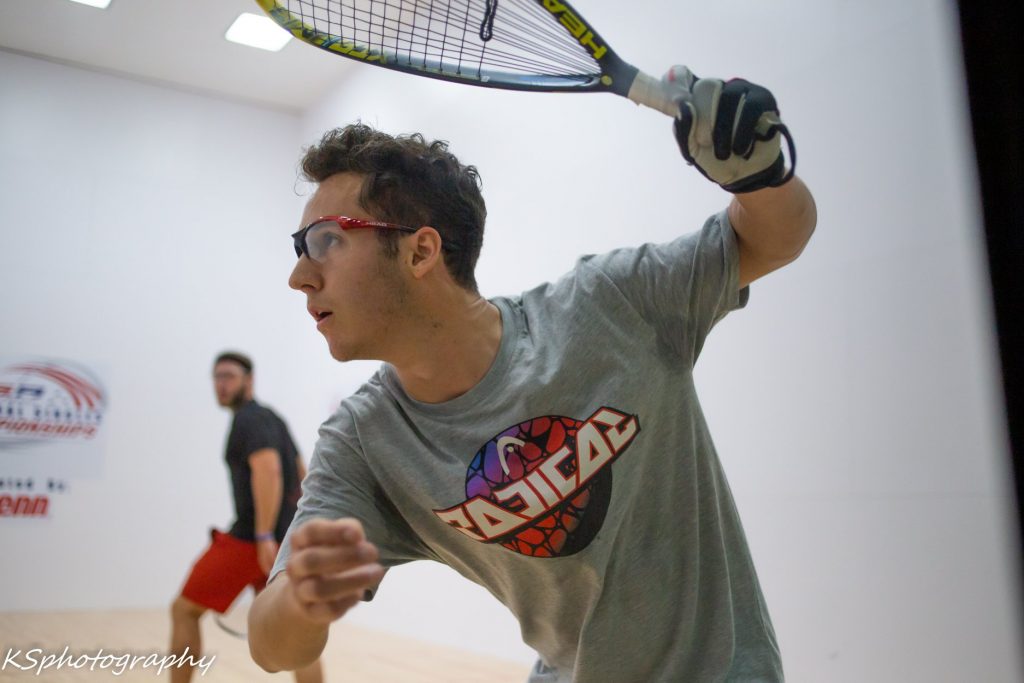 Here's a re-cap of the big Nationals weekend! USA Racquetball , Racquetball Canada , Federación Mexicana de Raquetbol and Bolivia all had National level events this weekend that we regularly cover and load into the database.
USAR had National doubles team qualifying (along with amateur singles), Mexico hosted National Singles and Doubles (though they didn't play Mixed), and Canada had their Winter 2022-23 season Singles only qualifier.
Congrats to the Open/National team winners on the weekend:
USA:
– Men's Doubles: @aAlejandro Lang and Daniel De La Rosa
– Women's Doubles: Erika Manilla and Michelle De La Rosa
– Mixed Doubles: Adam Manilla and @Erika Manilla
Mexico:
– Men's Singles: Rodrigo Montoya , Eduardo Portillo runner-up
– Women's Singles: Paola Longoria , Jessica Parrilla runner-up
– Men's Doubles: Rodrigo Montoya & Javier Mar
– Women's Doubles: Alexandra Herrera & Montse Mejia
Canada:
– Men's Singles: Samuel Murray
– Women's Singles: Michele Morrissette
Bolivia
– Men's Doubles: Moscoso/Carrasco
– Women's Doubles: Barrios/Daza
For USA, Mexico and Bolivia, these winners (and singles finalists) now qualify to represent their country in the 2023 IRF events.
– PARC in April in Guatemala City
– Central American & Caribbean Games in July in the DR (Mexico Only)
– The big one: The 2023 Pan American Games in Chile in October (though qualifying for Pan Am games depends on performances in PARC, and not all national team members from each country are automatically qualified).
Note: different countries use different rules: the PARC representatives for the USA will be the existing 2022 team and these winners "terms" start July 1. I'm not sure what Mexico will do for its 2023 PARC team at this point, and Canada's actual Nationals are in May to determine the Worlds/Pan Am games team.
——————————————–
Links to tourney sites:
– USA: https://www.r2sports.com/portfolio/r2-event.asp?TID=39974
– Mexico: https://www.r2sports.com/tourney/home.asp?TID=40588
– Canada: https://www.trackie.com/…/northern…/484898/…
– Bolivia: n/a
——————————————–
PRS links:
USA:
– Men's Doubles: https://rball.pro/rzm
– Women's Doubles: https://rball.pro/lg7
– Mixed Doubles: https://rball.pro/9h8
Mexico:
– Men's Singles: https://rball.pro/83p
– Women's Singles: https://rball.pro/sp6
– Men's Doubles: https://rball.pro/9pd
– Women's Doubles: https://rball.pro/o10
Canada:
– Men's Singles: https://rball.pro/bpr
– Women's Singles: https://rball.pro/8o5
——————————————–
Lets recap the action.
USA:
These players qualify for the US National team with terms starting on 7/1/23. See this link for a history of US National team members: https://docs.google.com/…/1DSwDofrH12MCVotKvLb9…/edit…
– USA Men's Doubles Recap:
Newly switched De La Rosa paired with another former Mexican national in Landa to capture the Men's Doubles title. They were pushed to a 5th by the Bredenbeck brothers, but blew them away 11-2 in the breaker. From the top side, defending national champs Rocky Carson and @Charlie Pratt were taken out by the surprise pairing of Adam Manilla and amateur Wayne Antone . Manilla and Antone couldn't do much against two top-5 IRT pros in the final, losing in three straight.
– USA Women's Doubles:
@Erika Manilla and Michelle De La Rosa dethroned the defending champs Scott & Lawrence in four games to take the title. mDLR makes her 3rd National team while Erika makes her 4th straight.
– USA Mixed Doubles:
The Manilla siblings took down two-time IRT champ De La Rosa and Scott to claim the MIxed title. This is the first time Adam has qualified to represent the USA in an international competition.
————————————
Mexico:
– Men's Singles:
In a massive draw, #1 seed Montoya held serve and ran a gauntlet of tough players to take the title. It is his 3rd National singles title since 2018 and his 4th time qualifying for Singles.
He certainly earned it: by virtue of FMR's weird seeding, a slew of better-than-their-ranking players were drastically under-seeded and played into top players early. Montoya defeated, in order, Eduardo Garay in the 32s, 7-time Junior national champ Jose Carlos Ramos in the 16s, then rising star Trujillo in the quarters, his doubles partner Mar in the semis, and then current top-4 IRT player Portillo in the winner's bracket final. Phew.
Portillo dropped to the loser's bracket and topped Parrilla for the second time in two days to finish in 2nd place and secure his first ever Mexican National team spot.
– Women's Singles
Even though she's faltered a bit lately, Longoria crushed the competition this weekend, beating Parrilla 4,2,6 in the semis and Mejia 2,3,8 to win yet another Mexican National title. Our records only go back to 2014, but it is believed that Paola has won every singles title save for one since 2007.
– Men's Doubles
Mar/Montoya won their 4th National title in 5 years by taking an 11-9 5th game thriller over Portillo/Parrilla. Fun fact: Montoya has been in every single Mexican National doubles final since 2016.
– Women's Doubles
It finally happened: Longoria & Salas were beaten in a Mexican Nationals event. The 15-time defending champions (that's every single tournament since 2007) were toppled by Mejia/Herrera in a 5-game showdown. It didn't look like it would be close, with the two long-time veterans taking the first two games. however, the lefty/righty pair stormed back to take the next three games and cruise in the 5th 11-6 for their first Mexican National title.
————————————
Canada:
– Men's Singles
Samuel Murray shook off an injury that has vexed him for months and outlasted #2 Coby Iwaasa in five tight games. It couldn't be any closer, with Sam winning in the 5th 12-10 to take yet another Canadian National event. The two players split the selection events and will remain the top 2 seeds at Canadian Nationals in May.
– Women's Singles
Michele Morrisette took her 2nd career Canadian National event title, defeating the #4 seed Danielle Ramsay in the final. Ramsay had topped #1 seed Christine Keay in a big upset and was the first time she had advanced to a National level final.
——
Bolivian National Doubles:
From what we can glean from Facebook posts, Barrios & Daza took Bolivian Doubles over Sabja and an unknown partner.
For the men, it was four familiar names in the final, but they were teamed up in an unexpected manner. Moscoso teamed with Carrasco, while Moscoso's regular partner @Roland Keller teamed with his brother @Carlos Keller Vargas. In a hard hitting final, Moscoso and Carrasco came out on top.
——
Phew. Lots to recap.
Next up on the schedule? Per https://docs.google.com/…/1V6OTid6rZ356voXVkoV2sN7KMMbI… we have a week break then both the International Racquetball Tour and the LPRT are back in action; IRT in Georgia for a Grand Slam, LPRT in Arizona.