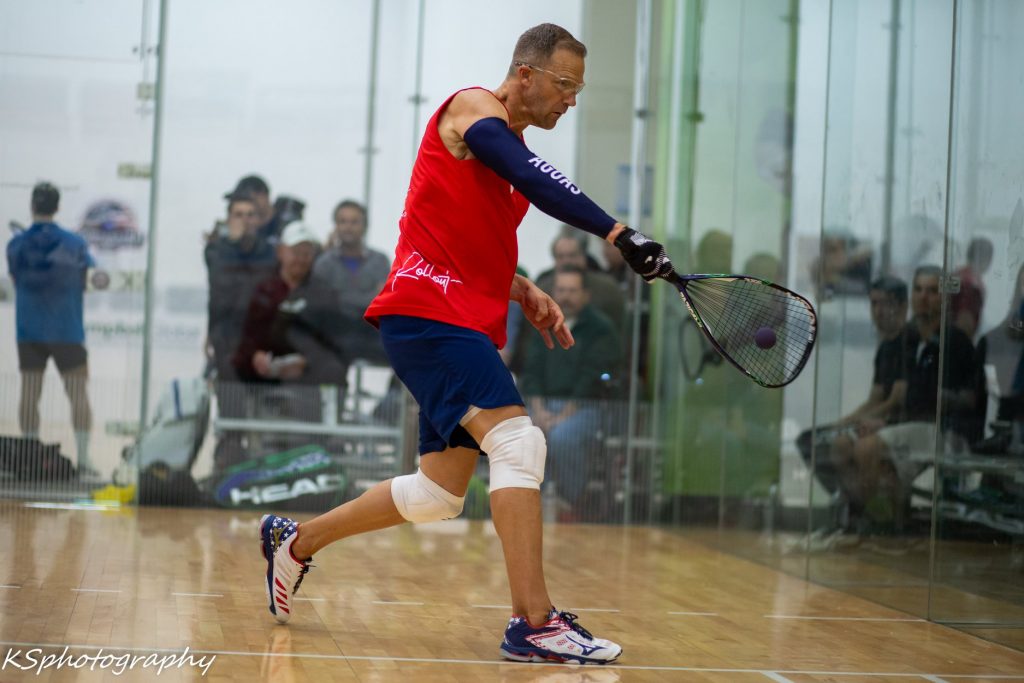 Welcome back! It's been a month since the last IRT event, but it seems like forever since the Men's pro's were in action. But they're back, in Southern California.
r2sports home page: https://www.r2sports.com/website/event-website.asp?TID=41100
Perhaps its a hangover effect from the PARC, but this event is missing a ton of regulars. #4 Lalo, #8 Murray (who got injured in Guatemala), #10 Acuna are not here; these guys rarely miss an event. Plus a big chunk of the 11-14 ranked guys conspires to give Natera a #8 seed here, by far his highest ever pro seed. (note: post publishing JTRBall tells us that both Lalo and Acuna are at the Asia championhships).
A total of 28 players here, down from 42 players at this same event this same weekend last year. This continues a troubling trend on the IRT, which seems to have lost a third of its players in the last year.
Daniel De La Rosa won this event last year, so he's defending full winner's points. Meanwhile Moscoso lost in the quarters and will likely gain ground on his top rival DLR for the #1 spot after the weekend.
Lets go through the draw, see what may happen with so many top players out.
round of 32:
– @Rocky Carson is back, playing on tour for the first time in months in his home town. He faces local junior Cody Elkins in a round of 32.
– Jaime Martell takes on fellow Mexican Neito Oscar.
– #6 Alejandro Landa , fresh off not going to PARC, gets to play a name we havn't heard in a while, former Japanese international Hiroshi Shimizu . Shimizu has pro results dating back to 2001-2, nearly as long as Rocky.
– in the 15/18 match, Sam Bredenbeck takes on Mexican youngster Jesus Guillermo Ortega in a match that could be closer than expected.
In the 16s, the top 4 seeds join the action. Matches of note for me:
– Rodrigo Montoya projects to face Carson and probably ends his return to the tour early.
– Landa projects to face his old WRT rival Martell.
– #7 Adam Manilla versus #10 Erick Trujillo is probably the most interesting match of the round. A good test for Trujillo to see if he can get by the crafty lefty.
Projected qtrs:
– #1 Conrrado Moscoso takes out Natera
– #4 Andree Parrilla faces his nemesis #5 Montoya, who has taken over their h2h lately. Montoya wins again and moves on.
– #3 Jake Bredenbeck projects to face #6 Landa in an intriguing match. Last time they played, Landa cruised past Jake at the 2022 USA National singles event to take the qualifier spot. But, since then Jake has really turned things around. What happens here? This is likely a preview of a match that happens in May with a spot on the US team on the line.
– #2 DLR projects to face Manilla, another possible May USA nationals match. DLR moves on.
Semis:
– Moscoso may be #1, but he has the harder semi against Montoya, a player who has proven time and again he can beat the Bolivian. These two met at this juncture in Chicago and it was a 14,14 win for Conrrado. What happens here? Coin flip, but i think Moscoso is on a roll after dominating the PARC event.
– DLR vs Jake. they keep running into each other at this juncture … and Jake keeps pressing the action but falling short. I see an other DLR TB win.
Final: DLR tops Moscoso. I think the jet setting catches up to Moscoso and DLR defends his title.
—-
Doubles preview:
The big news, as announced on Sudsy Monchik 's show last Sunday, is the return of Alvaro Beltran to the court. He has not played professionally since injuring his elbow in the Vegas 3WB tournament last October.
He's paired with Montoya, whose regular partner @javier Mar is not here. They're the #1 seeds; can they run the table?
They'll face stiff competition from the top half of the draw, which features PARC champs Moscoso & Carrasco, who will have to get by the Bredenbeck brothers before taking on the Mexicans for a spot in the final. We'll see how Beltran is doing quickly, as their opponents will be testing Alvi's stamina.
From the bottom half, the #2 seeds Parrilla and Manilla have had some fast success together, but will have to get by the newly crowned USA national team pairing of DLR/Landa.
I'm looking at Team Bolivia versus team USA in the final, with DLR/Landa getting the win
—-
Look for Streaming starting at 7pmEST/4pmPST on the regular channels