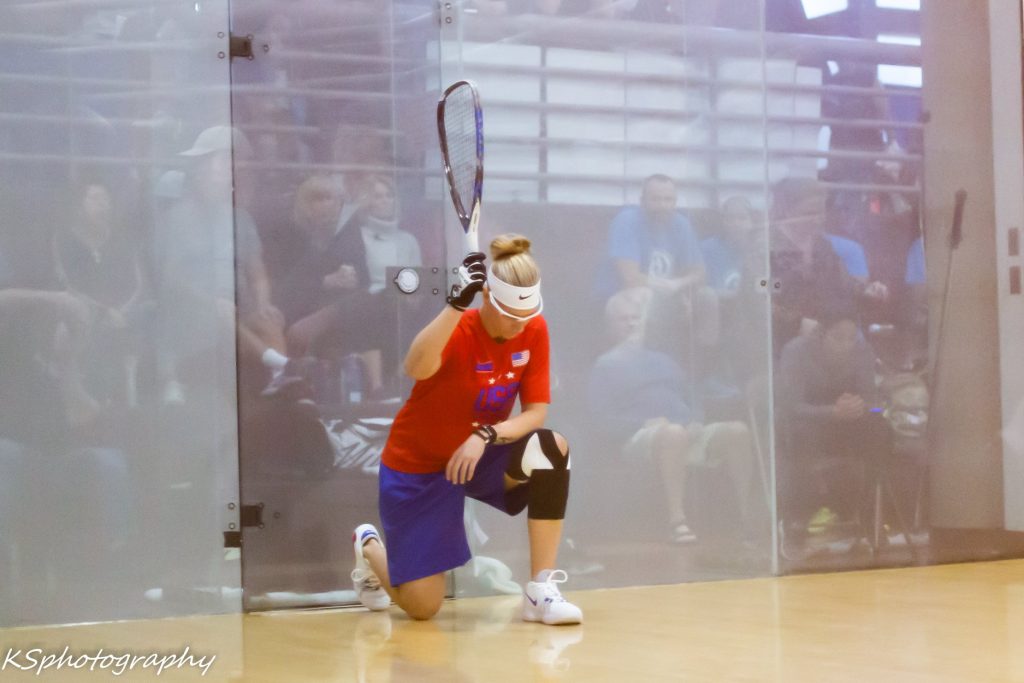 Hello fans! We've finished another Ladies pro season, the 2022-23 season. This post is to give you some links to rankings data as it flows through the Pro Racquetball Stats system and to be the second of a 3-part wrap-up series.
Part 1: The top 10
Part 2: The 11-20th ranked players
Part 3: Notables ranked 21st or higher, plus a recap of news items from season (this post)
Part 3: Notables and News
If one looks at the depth of the tour (see https://rball.pro/s5s for the Tour Depth report), there's about 15 players who i'd characterize as being "full time" tour players. That's the number of players who played 75% of the events on the year. 23 distinct players played in at least half the events, so there's definitely a difference between the top 20 and the rest of the tour. So, lets take a look at some of the notables who finished outside of the top 20, highlighting interesting names and juniors who we may see take on more prevalent roles in the future.
– #22 Stephanie Synhorst appeared out of nowhere in 2021, having never registered any previous junior or amateur national matches. She attended 6 pro events and competed all season, finishing 22nd.
– #25 Susy Acosta finished 25th on tour, making 3 appearances this season. This is the 25th season Acosta has appeared on tour; #25 for 25 seasons! She's now played in more than 150 pro tournaments in her career.
– #26 Annie Roberts played in four events while balancing school and junior events; she's the 2-time reigning USA u21 champion, is the reigning Intercollegiate champ, and has not lost a US Junior Nationals match since 2016.
– #27 Martina Katz , a lefty junior from Argentina, made it to four pro events this season, making the long flight up. She was the 18U Junior world finalist in 2021 (losing to Michaela Meneses), and lost in the quarters of 2022 21U worlds to Angelica Barrios . She could be an heir-apparent in Argentina racquetball to the long-standing Vargas/Mendez pairing.
– #28 Maricruz Ortiz from Costa Rica hasn't had pro tour success yet (0-4 this year), but has been making statements in juniors and internationally for years. She took the 2019 16U world junior title with successive wins over Roberts, Katz, and Meneses. She lost in the semis of 2022 21U to Barrios. She's now representing Costa Rica on the adult team, and advanced to the semis of 2023's PARC event with wins over Barrios and Amaya. And she just made the semis of the CAC events in the DR. She's regularly visiting south Florida to train with Sudsy Monchik and Veronica Sotomayor and is only heading up. https://rball.pro/mzz
– #29 Paula Mansilla hails from Chile and made the semis of 2022 18U junior worlds, and is now joining country-mate Carla Munoz in representing their home country in adult events.
– #33 @Naomi Ros is the reigning 16U world champ and just won the USA Junior Nationals 18U by giving up a combined 8 points in four MATCHES in Pleasanton. She's had a ton of success since switching the USA from her native Mexico. She's got limited LPRT experience but took Manilla to a tiebreaker in San Antonio this season. She'll be one to watch for in the future for sure.
– #33 Yanna Salazar is the reigning Mexican 16U champ, just won the Conade 16U tournament as well, and lost in the finals of 16U worlds to Ros after topping her in the group stage. She's definitely next in line from the Mexican junior female pipeline of developing talent. She took Parrilla to a tie-breaker in San Antonio in April.
– #35 Shane Diaz has lost in the finals of USA 21U two years in a row to Roberts, made the semis of 21U worlds last fall, and has a number of pro losses to top players where she acquitted herself well.
– #39 Micaela Meneses played just 1 event this season after playing most of the events over the past three years. She was starting to get some solid results on tour, then her performances plummeted out of the blue starting in May of 2022 as she reportedly went through a wholesale mechanical swing overhaul. She recovered by November, where she successfully defended her World Junior 18U title, but she has not been seen on the pro tour since. Per her FB she remains active playing, but perhaps Bolivian state of finances has made it impossible for her to regularly travel.
– #47 Rhonda Rajsich finishes the season ranked 47th, with just one appearance at her home town Arizona event. Pretty safe to say she's retired, and we'll be working on a career retrospective for her as one of the most decorated athletes in our sport's history.
– #48 Lucia Gonzalez remains in that category of, "what would happen if…" she played the tour full time. She has a slew of Mexican and Junior worlds titles to her name, She has six (6!) career wins over Alexandra Herrera (they're the same junior class), currently #3 on tour. She's made National adult semis in Mexico. She just has never really made it happen on the pro tour. See https://rball.pro/k04 for her career.
—–
Lastly, here's a list of the notable news items i captured during the season. These, in reverse chronological order, are more detailed in this link: https://www.proracquetballstats.com/…/lprt_tour_history…
– June 2022: Rajsich quietly retires from the pro tour and from WOR events where she's been a staple for 20+ years.
– July 2022: Paola Longoria wins the 2022 World Games despite playing on a sprained ankle.
– July 2022: the LPRT names Timothy Baghurst as the Deputy commissioner and a member of the board.
– July 2022: Actor Dane Cook posts to his instagram page a video of him playing Longoria.
– Aug 2022: relations between FMR and Conade deteriorate, with accusations nearing theft of government funds for a number of Mexico's leading racquetball players, who all post gofundme pages to get to Worlds. This leads to back and forth press releases and lawsuits between the players and the organization.
– Aug 2022: the Colombian racquetball federation disappears, leading their two touring players Amaya and Riquelme to fend for themselves to get to Worlds.
– Oct 2022: Team Dovetail announced a partnership with the LPRT to promote junior clinics.
– Jan 2023: Rajsich confirms her retirement in a podcast interview.
– Mar 2023: @Montse Mejia wins her fourth straight LPRT event, the first time someone not named Longoria has had that level of dominance in nearly 20 years on tour, and the realization that we may have a new tour champ starts to take place.
– May 2023: Mejia misses out on a chance to seal the title with an upset loss in the semis of the Sweet Caroline, meaning that the tour will come down to the final event.
– June 2023: Mejia becomes the first new champion on tour in a decade.
Did I miss any notable events worth capturing? let me know.
This closes the books on the 2022-23 season. We'll see the LPRT back in action in Denver in August.