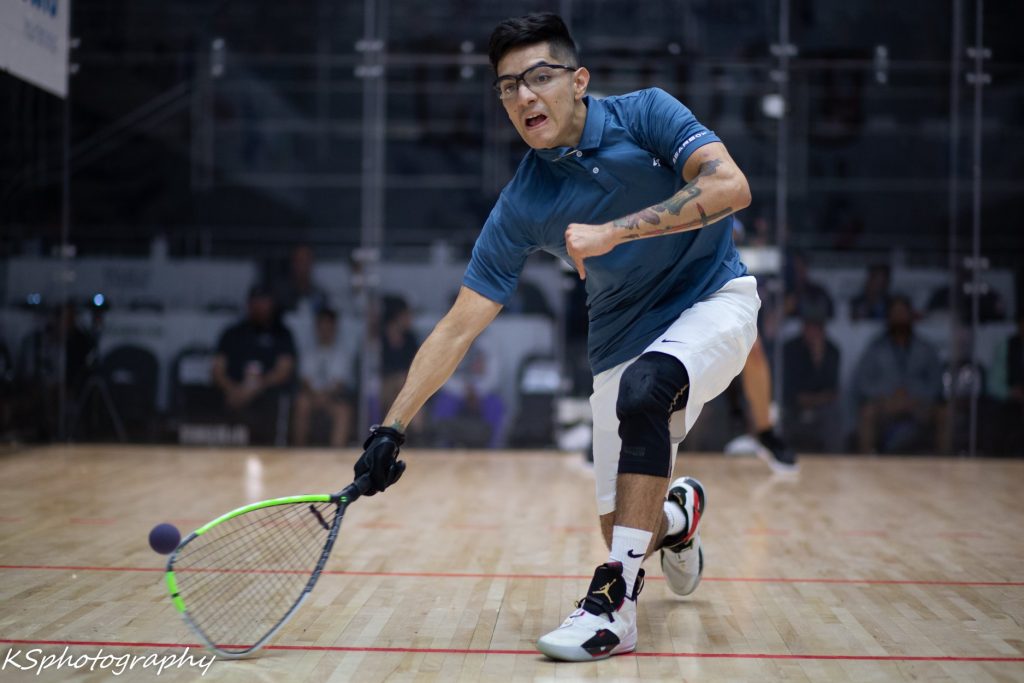 Congrats to your Pro winners on the weekend:
– Singles: Andree Parrilla
– Doubles: Parrilla & Rodrigo Montoya
This event has been an IRT satellite event in the past, but this year was just a solid "local" Mexico tournament where at ton of the top players from that country traveled and competed in honor of @Alex Landa , who recently announced his retirement from active touring.
R2 Sports App home page for event: https://www.r2sports.com/tourney/home.asp?TID=41514
——————
Lets review the notable matches in the Singles draw.
All the regular touring pros who appeared advanced into the quarters as expected. The toughest round of 16 match was former WRT #1 Alejandro Cardona pushing 4th seed Alan Natera but ultimately falling.
Champion Parrilla topped Natera in one semi, while the namesake Landa topped his long-time pro and international nemesis Andres Acuña in the other. In the final, Andree took a close two-game victory 13,10 to claim the title.
—————-
Doubles review
Long-time rivals and teammates Parrilla & Montoya took out the top seeds and veteran Mexican players Landa and @Alvaro Beltran in the final 12,9.
——————
Next up?
Per our handy master racquetball calendar …
Its 3WallBall time@ @3Wall Ball starts this coming Thursday, the biggest outdoor event of the year. Players are already starting to arrive in Vegas, and I'll be getting there Wednesday night. I'll be commentating on the IRT feed, primarily broadcasting the 3wall Men's Pro matches.