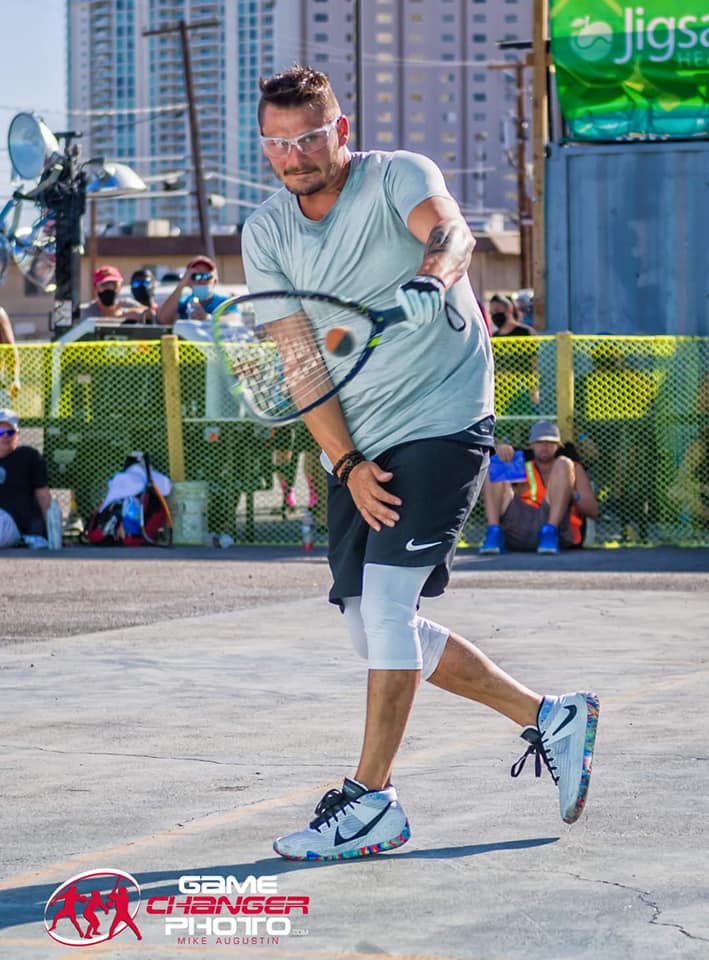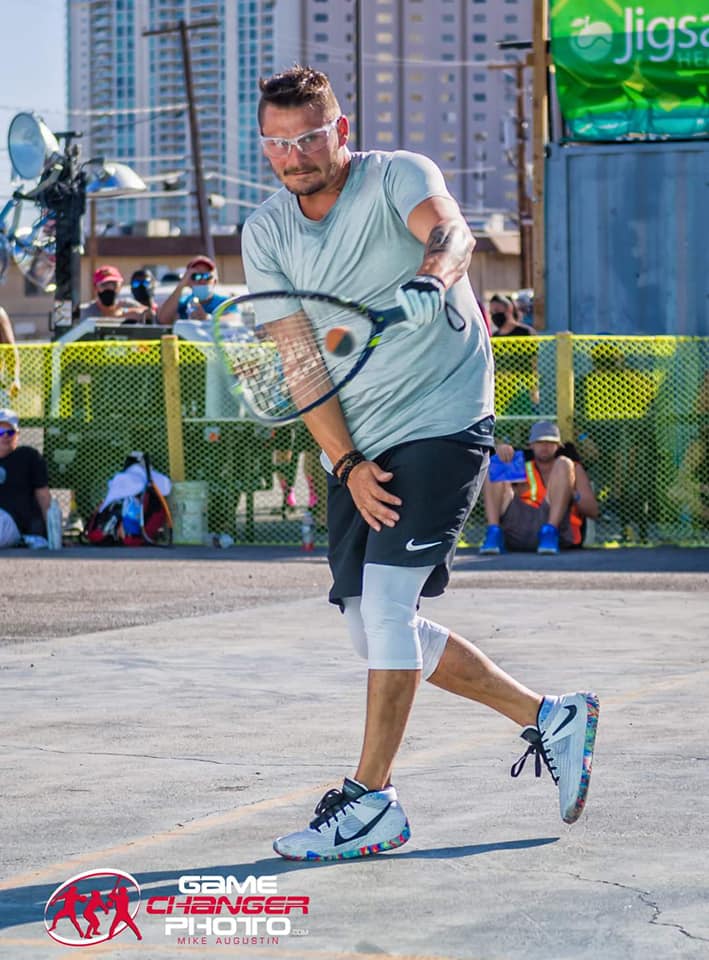 Hello racquetball fans. Its time for the big daddy of outdoor, the 2023 14th annual 3WallBall championships. More than 350 players are here in Las Vegas, ready to pound it out on the powder blue courts.
Yours truly is here, and I'll be teaming up with Pablo Fajre and Favio Soto all weekend to broadcast on the IRT stream. We'll pull in special guests along the way, but we're looking forward to the event!
Here's a direct link to the Media Guide/Broadcast binder, a big book of player profiles I publish every year for these events: https://3wallball.org/…/3WallBall-2023-Broadcast-Binder… . As always (as I was reminded last night when i got into Vegas) if you have corrections or updates please DM me and I'll make them at least on the electronic version for next time.
—————–
Previews: I've already written a couple of previews for this event, published on teh USA Racquetball feed.
– an event preview: https://www.usaracquetball.com/…/2023-3wallball-event…
– A player/draw preview: https://www.usaracquetball.com/…/2023-3wallball-event…
Now that the draws are out (see r2 sports home page: https://www.r2sports.com/website/event-website.asp?TID=40677 for more) we can see the matchups and make some quick predictions.
I got a sneak preview of the seeds for these events, and this year was especially tough to seed. I"m sure there are some looking at the seeds and saying, "well that's wrong." These draws are deep and unpredictable this year, as a number of top males in particular are missing the event for Brandon Davis' wedding, and the female pros have all jumbled partners from years' past.
Here's some quick thoughts on the pro draws:
– Men's 3-Wall Pro Doubles: I like the top 4 seeds to prevail to the semis, though Kane/Alvi may have trouble in the opener against the McDonald brothers and have a tough projected qtr against Natera/Lalo. I think Landa/DLR are the favorites, despite Landa's outdoor inexperience, simply b/c of how dominant DLR can be.
– Women's 3-Wall Pro Doubles: You could make a case for 4 or 5 of the 7 teams here to win. Mejia/Herrera as a 4th seed is brutal for the top seeds Munoz/Janel. Whoever wins that, wins the draw.
– Mixed 3-Wall Pro Doubles: just a completely stacked draw. Munoz for example, is one of the top Women's doubles pros out there and is only seeded 9th. Laime made the mixed final last year with a different partner and is only seeded 10th. So look for bigtime upsets here. It will be tough to beat DLR & Scott, but look for a great semi between Kane/Key and the Manilla siblings.
– Men's One-Wall Pro Doubles: lots of heavy hitters here, but Sostre/Rolon will be tough to top. I can't wait to watch Chris McDonald in this format, with his "toes on the line" receiving strategy.
– Women's One-Wall Pro Doubles: Lawrence & Scott won Beach Bash, but Herrera & Mejia are better players. Will that translate to a win on the court?
– Mixed One-Wall Pro Doubles: a really fun draw, with a ton of great names, all gunning to top DLR & Scott, who have yet to lose as a mixed doubles partnership.
—————–
Streaming: both the IRT and LPRT streaming teams are here as always; follow both tours and sign up for live feed notifications.
Thanks to the Tourney Directors Peggine Tellez , @Mike Coulter and Jen O'Meara for putting this event on! Thanks to our main sponsors Kwm Gutterman , @prPROKENNEX and Age Solutions , @lplfLPLFinancial and Randy Root . It goes without saying that without you and your support, we don't have a sport.
Reminder to Players! Please like and follow this page so that when I tag you, you see it. Facebook will only retain tags of people that like/follow a page, which means lots of you are not getting the notoriety of getting tagged and noticed on Facebook. If your name is here and it isn't tagged … it probably means I attempted to tag you but Facebook stripped it.
Associations
International Racquetball Tour